Top 3 used four-wheel drive family SUVs for £25,000
"Dear Carbuyer, I have £25,000 for a mid-size four-wheel-drive SUV that's decent on both long journeys and dirt tracks. What can I get?"
SUVs have been popular in the US for decades and in recent years they've become fashionable in the UK too. As well as appealing to buyers with their raised seating positions, four-wheel drive family SUVs are more economical than ever before.
Nearly all car manufacturers now offer a family SUV as part of their lineups; even the most unexpected brands, such as Aston Martin and Lamborghini, have joined the SUV market.
Top 10 best used SUVs 2022
For a budget of £25,000, there are now several four-wheel drive SUVs available on the used market. To stand out, the best models need to offer the perfect balance of comfort and refinement for long motorway journeys while also being capable of light off-roading.
Of course, the majority of SUV buyers are unlikely to use their cars anywhere other than around town. For many, it's the improved view of the road, the easier access and the extra space that appeals the most about a high-riding model. However, some drivers do require the off-roading capability for the odd dirt road or field in the countryside. 
Here's our pick of the top three used four-wheel drive family SUVs, which are all versatile enough to cruise comfortably on long journeys and tackle some light off-roading when necessary.
The premium choice: Jaguar E-Pace
For: Refined engines, spacious, premium image
Against: Underwhelming cabin, slow infotainment
Jaguar's baby SUV offers a relaxed, refined driving experience, but with a mass of at least 1,775kg it's heavier than the larger F-Pace, so doesn't have the agility Jag tends to be known for. The steering offers good feedback and is well weighted once at speed, but can feel slightly heavy when driving in urban areas. Sharing a platform with the Range Rover Evoque ensures the E-Pace is decent off-road. Your £25,000 gets an 18-plate, 50,000-mile D180 AWD in R-Dynamic SE trim, which has adaptive cruise control and self-parking. 
The E-Pace's cabin is generally decent, but it can look a little dour when specified in dark colours. A 10-inch touchscreen infotainment system comes as standard, but this can be a bit slow to respond to inputs, while top-spec HSE models also get a 12.3-inch digital dashboard panel. Two adults can fit easily in the back seats, but a third passenger will find the middle seat awkward to use due to the transmission tunnel. There's an impressive 577 litres of boot space, or 1,234 litres with the back seats folded down.
The practical choice: Skoda Karoq
For: Strong value for money, excellent infotainment
Against: Lacks E-Pace's image, could be better off road
The Skoda Karoq is a thoroughly competent mid-size SUV, and when bought in four-wheel-drive form should be more than capable of dealing with the odd dirt track, although it's not as accomplished off-road as the other cars here. But the Skoda is good value for money and while £25,000 can buy a new Karoq, if you're looking on the used market, this sum will get you a 18-plate, 30,000-mile, 148bhp 2.0-litre diesel model in top-spec Edition trim. This comes complete with upgraded infotainment, a panoramic sunroof and a leather interior. 
While the Karoq's dashboard is a little conservative, it looks smart and, as you might expect from Skoda, it's a masterclass in ease of use. An eight-inch infotainment system is fitted as standard, with high-end models upgrading to a 9.2-inch unit; both are better than the systems included in the E-Pace and XV. There's plenty of space in the back for rear-seat passengers, and it's a similar story with the Karoq's 521-litre boot, while folding the rear bench increases the load-carrying capacity 1,630 litres.
The rugged choice: Subaru XV
For: Fantastic off road, comfortable ride, direct steering
Against: No diesel option, gearbox won't suit all tastes
Partnership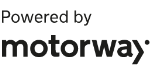 Need to sell your car?
Find your best offer from over 5,000+ dealers. It's that easy.
Subaru has a deserved reputation for making cars that are excellent off-road, and the XV is no exception thanks to its always-on four-wheel-drive and clever traction control systems. The XV isn't as refined as the Jag or Skoda on the road, however, where the sole gearbox option, a CVT automatic, can send the revs rising if you call on the engine for brisk acceleration. Yet the steering is sharp and direct, while the ride is comfy, but note this generation of XV only comes with petrol or petrol-hybrid engines. Just £20,000 buys a 2.0-litre 18-plate, 13,000-mile XV SE Premium with adaptive cruise and leather.
The XV's interior is sturdy and solid, and the dashboard design is arguably the most functional of these three models. The eight-inch infotainment system isn't quite as slick as the Skoda's, but it has physical shortcut buttons, which many buyers will be grateful for. Yet while the Karoq can take three passengers in the rear with relative ease, the XV's narrow middle seat means it's best for two people back there, while headroom could be more generous, too. At 385 litres – which increases to 1,270 litres with the back seats down – the boot is much smaller than those found in the E-Pace and Karoq.
Carbuyer's choice as picked by content editor Charlie Harvey
You'd expect, given its upmarket, comfort-focused credentials, that the Jaguar E-Pace might not be particularly capable off-road but as it inherits its platform from sister company Land Rover, you'll find it's surprisingly competent. It's because of this that Jag is arguably the best all-round package. It delivers on image and prestige where the Skoda falters and comes with a choice of automatic or manual gearbox, whereas the Subaru is just available as an automatic. Overall, the E-Pace ticks the most boxes, which is what makes it our choice.
Read our picks for the best 4x4s and SUVs you can buy today.