Volkswagen Golf GTE hatchback owner reviews
"Despite its name, the Volkswagen Golf GTE isn't a GTI, but it is fast and inexpensive to run"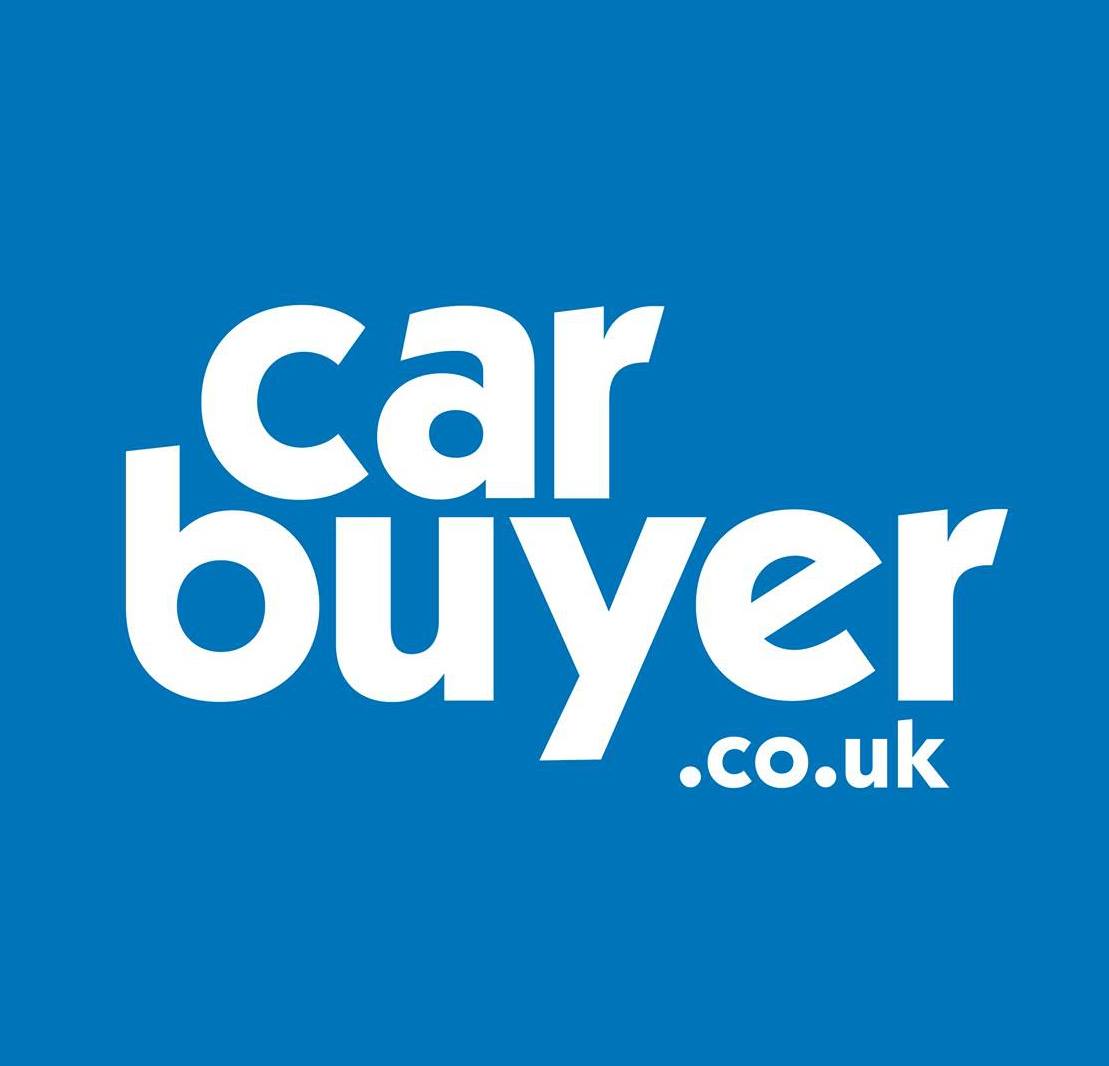 38%
of people would recommend this car to a friend.
Common Problems
Electrics, Other (1 cases)
Other (2 cases)
Electrics (1 cases)
Gearbox / clutch (1 cases)
I would recommend this car to a friend
Average annual mileage
More than 20,000
Review
I like it as a company lease vehicle, it's probably too expensive for private purchase unless factors like congestion charging affect you. I would worry about resale value and maintenance costs outside of warranty. I Love the interior, it's comfortable with a nice spec, smooth to drive. I love the digital dash. It's great for short commutes on electric mode. I charge it at work and most days don't use any petrol for my commute, dropping my wife off and dropping off and picking up the boy at the childminder. On a long run if you use the sat nav economical route choice and take the a and B roads I have hit up to 57mpg on a 250 mile journey. I find it makes the journey go quicker and takes about the same time as the motorway. Starting a long journey Without any charge to start with this can cost you 6-10mpg. On the motorway at 70 you can average 45. Press the GTE button and its great for overtaking although you can tell the boot is full of battery when you corner hard. Overall a nice car, I have upgraded from a 2012 golf GTD and I'm not disappointed.
Average annual mileage
5,000 – 9,999
Review
I bought this car second hand from a main dealer. It had covered 12000 miles. It is too clever for its own good. In my six months ownership it has spent 27 days back at a main agents, who have still not sorted the problems with the computer software. This is mainly about the preheat facility that should be programmable to heat up the car while it is still connected to the mains. It is an important feature because if you start with a cold car, turning on the heating immediately reduces the battery range from the standard 28 (not the 31 that is claimed) to only 23 or so – a significant reduction in the electric capacity. The agent only has one technician trained in the GTE features. They have linked the vehicle to VW UK and are now proposing to link it to VW Germany, in the hope they can provide the solution. The mobile app to control the heating remotely has not been working since I tried to initiate it four months ago, and VW customer service UK are still trying to get a solution from VW Germany. I have had one breakdown in addition, necessitating a call out from VW assistance which required an upgrade to the hardware. There have been several small faults in addition that have been rectified. The car is powerful and economical, particularly for short urban journeys, and it has some good features such as Active Cruise Control but the other problems make me sometimes wish I had not bought it. Once the guarantee expires, and I have to pay for repairs I wonder whether I will be able to afford to keep it on the road.
Average annual mileage
More than 20,000
Review
I came out of an Audi A3 2.0 TDI Black Edition, which I ran as a company car for 3 years and 76k miles and it never let me down! I was looking forward to my Golf GTE as it was more powerful with a DSG gearbox and the plus of 5% company car tax. However I've been left disappointed by it. Three days after delivery my charging cable became faulty and my local dealers wouldn't replace the cable without having the car for 2 days, and couldn't do this for 3 weeks. So I ended up having to drive it back to the dealership in Leeds to resolve it on the same day. The car was delivered to me in September, 4 months late with only 59 miles on the clock. It has now done 5,400, however even driving it like a granny it won't show anything higher than 43mpg which is way off VW's claimed 166mpg. Around town in hybrid mode I see 37mpg increasing to 43mpg using active cruise at 70mph. I'm very disappointed in the mpg figures along with the build quality. The doors squeak and rattle while driving, the doors rattle terribly when I try to enjoy the music and the steering makes a rubbing noise which can be heard from outside. I notified my local dealer to be told that they are happy to investigate these problems but if they can't find them, I will have to pay an investigation charge of £87.00! I think that is disgusting. VW's customer service is terrible - they could do with sending their employees to learn from sister company Skoda. If I could've ordered something other than a Ford Focus Zetec, Ford C-MAX or a Golf GTE, I would have gone for a Skoda Octaiva VRS TDI but my company wouldn't allow this. I wouldn't say that the GTE is a bad car but it is suited to people that want a city car and that will mainly just run it in battery mode, as anything else isn't logical as you would be better off with a diesel car.
I would recommend this car to a friend
Average annual mileage
10,000 – 14,999
Review
Anyone choosing a plug-in hybrid should do so with their eyes open - and not just for the tax benefit. It works perfectly for me, as I have a short commute and school run, so my day to day miles are all electric. On longer trips it's certainly not as economical as an equivalent diesel, but mid 40s at motorway speeds isn't too bad. I'm getting over 80mpg at the moment on a tank of fuel, which included a couple of 100 mile trips. Economy aside, the Golf is great to drive, nicely screwed together and well equipped. The adaptive cruise control is excellent and the controls all feel much better to use than those in my previous Mercedes. It's pretty quick when you want it to be and rides beautifully considering the 18" wheels and sports suspension. Driving around in silence in electric mode is addictive, and actually makes the artificial rumble of GTE mode sound a bit agricultural. I'd certainly recommend it to anyone with a similar usage profile as me, but if you're doing lots of motorway miles, go for the GTD and pay a bit more tax, or don't moan if you get the same mpg as any other heavy petrol engined car.
Reliability
5 out of 5
Too early to tell, but nothing bad to report so far.
Performance
5 out of 5
Feels a lot quicker than the quoted figures in GTE mode, and the instant torque in EV mode is great.
Running Cost
5 out of 5
Extraordinary so far. 85mpg average, and about 2p a mile in electric mode. 45mpg on longer trips.
I would recommend this car to a friend
Average annual mileage
10,000 – 14,999
Review
Sporty and naughty fun or eceonomical hatch with £0 driving costs? Well.... A bit of both actually. The Golf GTE came to us just before the #dieselgate scandal and it is as if Volkswagen knew things would not go un-noticed for much longer when they decided they were gonna make a petrol-electric performance beast with green credentials. The GTE is not sold and marketed by VW either as a green PHEV,nor as the fastest car in the category. In fact, it seems that VW have completely under-estimated the success that this car put together really is! So much so that they even underestimate the 0-60 figures by more than a second... Which, of course, in the world of performance motoring means a lot! In fact, the car feels a bit like a side project to VW while they work on something else. But i just dont understand why? The GTE offers real-world figures of 100pmg while allowing performance accellaration of 0-60 in just 6or so secs. It can travel on electric-only range for up to 20miles (advertised as 32) which means 10 in winter. But thats a good thing! I took a challenge this week of filling up my 40l fuel tank and seeing how long i can keep it full for while doing all my commuting and running around. To give you an idea i commute 16 miles each way every day and have a charging port on my driveway and i charge at work. I do both for free- solar panels on the house and free charging facility at work paid for by the government. All in all- perfect, £0 cost of travel! But only until you realise that you are in a performance Golf that has a 141 bhp engine and 101bhp electric motor. And once you press the GTE button, both powertrains kick in, supporting each other while delivering 204bhp to the wheels. If you wonder why the figures dont add up- it's because some of the bhps are lost through the tripple clutch gearbox and energy inefficiency of it.( again, the car is only advertised as having a DSG dual box where there are actually 3 clutches on this 6gear set up). But the power is always there and the electric motor, just like in any other EV, had all of its torque available on demand at anyone time so take-offs are slick and tyre-burning, making the ESP work very hard!!! The electric motor also starts up the engine which means a smooth and click energy transition once your battery is empty and you need to start burning some fossil fuels! The car offers 5 - yes 5! Driving modes: electric only, automatic mode( which uses the satnav and GPS data to plan your route and decide the most economical power source use), battery-hold mode keeps the current charge of the high voltage battery at a steady level while topping it up, battery charge mode which uses surplus torque in the engine to turn the electric motor over to recharge the battery and the awesome GTE mode. This set up is fantastic as it offers a complete control for the driver depending on your hormonal level or whether you just feel like you ARE going to save the polar bears and stop global warming!! Being in the Golf high-performance group, the GTE,just like its brothers the GTI and GTD,offers exceptional levels of on-board equipment and creature comforts such as 8" sat nav pro with apple car play! You can also remotely start and preheat/precondition the car via a smartphone app. Real world mpg can range from 30 to 120mpg depending on driving style and both have been achieved confidently here, just not the advertised non-sense of 166mpg. Emissions are just 35g/km meaning that you are tax and congestion charge exempt and will soon be allowed to use bus lanes under the new government initiatives, even though you are essentially driving a hot hatch haha. Absolutely love the car and would recommend it for its style, technology,build quality and performance with green potential! If this represents where things are heading in terms of sustainability and cars, then I think we are on the verge of something wonderful!
Version
204bhp plug in hybrid
Average annual mileage
5,000 – 9,999
Review
I have had the car since July 2015, very happy to start with. Now however I have lost all confidence with both the car and VW. I understand problems occur but for me it is how they are rectified that I judge. On three seperate occassions the car has developed the same problem which has been electrical where the car switches off and keeps trying to restart itself, eventually the car restarts then goes off again. Ive been left stranded in traffic twice. Each time the car goes in it either needs an update or everything seems fine. Well obviously its not fine as it keeps happening. If you are thinking of buying one or leasing on please please dont. I guarantee you will regret it. My friend who got a GTE at the same time has also had numerous problems. Im sure there are satisfied GTE drivers out there who have had a great experience, but dig around and you will find many like me. get a bmw 330e or mercedes c350h being honest id rather a suzuki alto than this thing
Average annual mileage
10,000 – 14,999
Review
I was very much looking forward to having the GTE as an NHS lease car but six months and 9000 miles later I am looking forward to the two year lease coming to an end. It's a lovely drive but too much about it annoys. Where do I start? The 'flappy paddle' gear change is as good as useless unless it's in GTE mode and you are flooring it. You want to change up? Forget it if the car doesn't want you to. When it's a cold day the DSG box sometimes doesn't change up a gear early enough and the revs increase and it just gets loud. 50 plus mph in third or fourth when accelerating gently and wanting MPGs not revs, is unwelcome. The paddle shift doesn't help nor does putting it in manual. It doesn't happen all the time, just enough to annoy. There is an unacceptable delay when putting the gearbox into reverse. Pull up outside my home on a busy day, put it into reverse to get out of the way and park quickly and a seconds delay seems like a very long time. I want to get out of the way but the car just wants to delay. Its a pain. The windscreen would mist up if a mouse sneezed anywhere near it! It's a pain to get the engine to run when sitting on the driveway to try and warm things up inside. The remote 'e manager' app is unreliable and mostly unusable. Delay the charge to make use of economy seven cheap rate electricity (well, cheaper perhaps) and often the car will ignore it and charge up using the more expensive rate. Most charging points away from home want you to pay for them in advance and are a pain. The cigarette lighter socket used to plug my sat nav into is behind the gear selector so the cable trails a long way around it. The E, hybrid and GTE buttons are the other side of the selector meaning having to take your eyes off the road. It beeps at you all the time and dare you open the drivers door with they keys in the ignition. The sound will deafen you! The collision alert (not even mentioned in the handbook) is too sensitive and loud. It will likely scare the life out of you and make you crash! The reversing alert is just plain annoying and can't be permanently switched off. I had a motorbike pass me today with yards to spare and the thing started beeping. That's just a few points, there are several more to add. Its such a shame but it's too much of a nanny state car. It can be a lovely, quiet and comfortable drive. nippy but not quick it annoying things are just spoiling the overall experience. My wife hates it and would much rather the 13 plate bluemotion diesel we had before. Enough said?
Review
We have had problems with our new GTE since we acquired it in September 2015. I had a total loss of power on the 4-lane Pentonville Road in its first week. It is now in the garage where it has been for over 2 weeks with, apparently, the gearbox needing replacing. No date given as to when we will get it back.