New electric Volvo C40 Recharge gets £57,400 price tag
Electric-only Volvo C40 Recharge crossover is available on a subscription basis
Volvo's first electric only model
261 mile range
Starts from £57,400 or £729 a month on subscription
The new Volvo C40 Recharge is now available to order. The sleek coupe-SUV is based on the XC40 P8 Recharge SUV and is electric only. It has a starting price of £57,400 and is only available to buy online. First deliveries are expected later this year.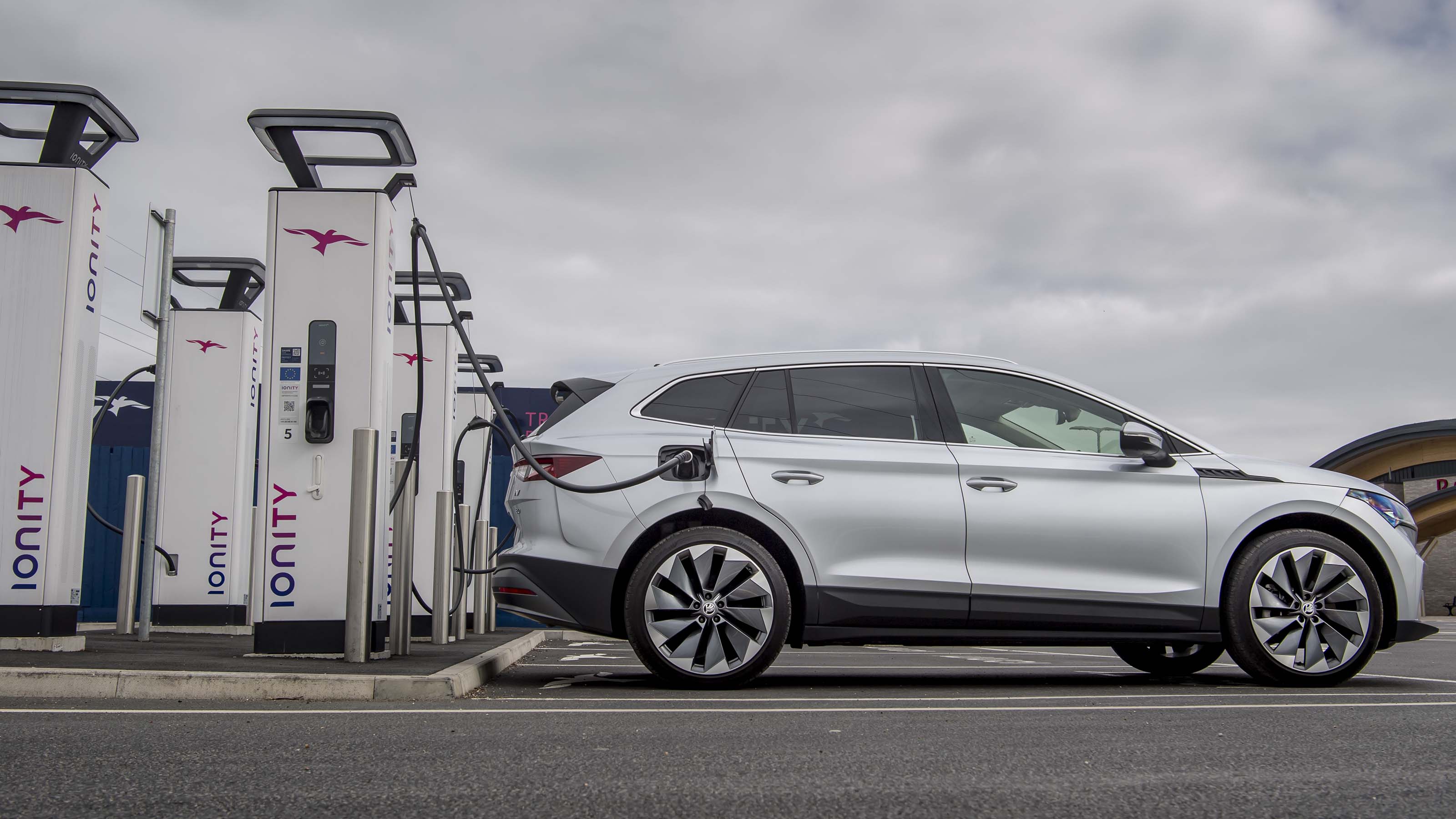 Top 10 best electric SUVs 2022
Volvo is offering the C40 Recharge on a subscription basis, which gives buyers the ability to bundle the cost of the car, insurance, servicing and repairs into one monthly payment. Prices start from £729 a month over three years.
The new car is only available with a dual-motor electric powertrain, which is capable of up to 261 miles between charges. It has a variety of electrified rivals, ranging from the Tesla Model 3 and Audi Q4 e-tron to both the Volkswagen ID.3 and ID.4.
2021 Volvo C40 Recharge: pricing, ordering and subscription
Buyers can only place an order for the C40 Recharge online, choosing between an outright purchase or one of two subscription options.
While the C40's £57,400 price tag puts it on a par with a flagship Tesla Model 3, it does include insurance and all servicing and repairs for three years. Pre-orders can be placed now for a £500 deposit.
The two subscription options are available with no deposit and include all servicing and repairs. The fixed subscription is the cheapest, with a three-year term starting from £729 a month.
Opting for the flexible subscription starts from £879 a month. The biggest difference is that owners can give three months notice to end the contract or swap to another car. It also allows owners to try a new car out for a 30-day trial period at the beginning of a contract.
Both subscriptions come with an annual mileage limit of 6,000 miles but this can be extended to add an additional 2,000 miles up to a total of 10,000 miles a year for £15 a month. After this limit is reached, buyers apply a further annual mileage extension to a maximum of 12,000 miles for an extra £10 per month.
Design
The C40 is clearly related to the XC40 SUV with a matching front-end design that includes a closed-off front grille and a pair of LED headlights sporting the brand's 'Thor's Hammer' lighting signature. The roofline is where the two cars begin to differ, though, with the C40's roof sloping sharply from the B-pillar onwards into a coupe-style rear end.
Both the C40 and XC40 sit on Volvo's CMA platform, meaning they have an identical wheelbase (the distance between the front and rear wheels) and the same amount of rear legroom. The C40's sharper roofline reduces rear passenger headroom by around 6cm but retains the same 431-litre boot as the XC40 Recharge. There's also an additional 31-litre storage space under the bonnet for charging cables.
Interior and technology
The interior of the C40 has yet to be revealed but it's likely to be very similar to the XC40 with the same dashboard design and control layout. Volvo has confirmed the C40 will be the first model offered without leather upholstery.
Like the XC40 Recharge, the C40's infotainment system is powered by Android Auto, which allows access to Google Maps for navigation, Google Assistant and the Google Play store for apps. 
Powertrain, performance and charging
The C40 uses the same powertrain as the XC40 P8 Recharge. This means it has two electric motors, one on each axle, producing a total of 402bhp. Performance is brisk as you'd expect, with 0-62mph taking 4.9 seconds and a top speed of 112mph.
It has a 78kWh battery with a claimed range of 261 miles. When connected to a 150kW rapid charger, a top up from 0-80% takes around 40 minutes. An 11kW home wallbox takes around eight hours to complete a full charge. According to Volvo, both the car's overall range and charging times are expected to be improved by future over-the-air software updates.
Read our reviews of the electric Volvo XC40 Recharge P8 and the Volvo XC60 Recharge PHEV.