Kia Soul
The Soul is Kia's answer to the Fiat 500. It has a Lotus tuned chassis too. So read our review to find out if the Soul is any good
"Please don't opt for the petrol version. Please"
Before the Soul hit UK dealers, Kia decided that it needed a few tweaks to deal with our roads. So after employing the services of Lotus to tweak the Soul's ride and handling, we got the chance to take it for a spin.
On the international launch I had a go in the 1.6-litre petrol Soul, and couldn't believe how slow it was considering it had 124hp. So I decided to grab the keys to a 1.6-litre diesel this time around.
Starting it up there's no mistaking you are in a diesel. It is loud and clattery whether you are outside or inside the car. As I pulled away I was surprised by how rough the engine sounded too, considering this diesel unit is all-new.
However it's immediately obvious that the diesel has much more pull than the petrol. In fact I'd go so far as saying it was a bit of a no-brainer whether to choose the weedy petrol or much more potent diesel engine.
But what of the Lotus-tuned suspension? Obviously the Soul was never going to be a race-tuned beast, but it does deal with the UK's uniquely rubbish tarmac with much more finesse than the Euro-spec car I've driven before. Well done Lotus.
The Soul is available with lots of options to let you customise your car just like you can with the MINI or Fiat 500. But I'd be careful what you choose. The big alloys ruin the ride, the graphics look a bit silly and the red dashboard and factory 'mood lighting' just don't fall on the right side of classy. At all.
To be honest, the rather err… questionable options are really designed for the American market, where small MPVS are big news, especially amongst first time buyers.
Stateside, the OAP's favourite Honda Jazz becomes the Honda Fit and is a young, hip hatch; then there's the Toyota-built Scion xB which is very popular with people who like big stereos. So I can see the 2.0-litre petrol Soul sold out there being a big success.
Over here, if the Soul's your kind of car, then stick to standard spec, enjoy the Lotus-tuned ride and pick the diesel every time.
Car Specs - Kia Soul 'Shaker' 1.6 CRDi
| | |
| --- | --- |
| Engine: | 1.6-litre turbodiesel, 126hp |
| 0-62mph: | 10.7 seconds |
| Top speed: | 113mph |
| Economy/emissions: | 54.3mpg/137g/km CO2 |
| Price/On sale | £12,495/Now |
We rate:Looks different Spacious cabin Improved handling
We slate :Diesel engine is noisy Crosswinds blow it around Plastics scratch easily
Rating:
by Craig McAlpine
Engine management light: top 5 causes of amber engine warning light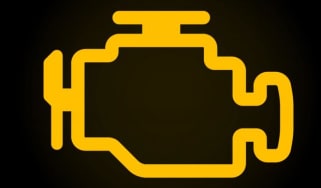 Engine management light: top 5 causes of amber engine warning light
Best new car deals 2023: this week's top car offers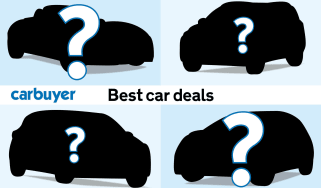 Best new car deals 2023: this week's top car offers
Top 10 best cars under £200 per month 2023/2024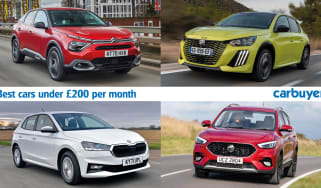 Top 10 best cars under £200 per month 2023/2024