Volvo C30 Review
With a new look and a reworked chassis, can the Volvo C30 finally achieve its full potential?
"The C30 now has the handling to match its sporty looks"
What is it?Volvo's answer to the BMW 1 Series and Audi A3. However, the little Swede hasn't been able to scale the same heights as its rivals and so Volvo has just given it a major refresh in a bid to boost its appeal. These include some rather dramatic styling changes and significant chassis teaks.
What's it like on the outside?Normally with mid-life model makeovers, updates are almost unnoticeable. But C30 has undergone a major facelift. In fact it's a facelift in the truest sense of the word as the new upswept lights make the car look a bit like a post operative Joan Rivers. However, there's no scaring when you get up close. What's more the new front actually works better with the distinctive rear. This has been tweaked too, but compared to the front the updates are more in keeping with a normal mid-life model makeover, and so hardly worth mentioning. So we won't.
What's it like on the inside?There's a new steering wheel, which is nice. And there are some new trims too, which are also nice. Everything else is pretty much the same as before. That means a stylish well-built cabin that's comfy in the front, a little cramped in the rear and a boot that's not only small but has the worst designed parcel shelf in the history of…. err… parcel shelf design.
What's it like to drive? Quite a bit better than before. Even though the C30 shares its underpinnings with the dynamically impressive Ford Focus, Volvo somehow managed to engineer all of the fun out of chassis. But with the new optional 'Sports Chassis' it has put it back in again. Well some of it anyway. You'll still get more feedback from a coma victim than the C30's steering but its quicker rate of turn makes the C30 feel more responsive to inputs. The Sports Chassis also improves cornering and means the little Volvo now has the driving dynamics to match its sporty looks. Almost. As for the engines – they are all good. We drove the 2.0-litre diesel but the 1.6-litre DRIVe version which will be the pick of the range with its 74mpg and CO2 emissions of only 99g/km.
Verdict The significant changes Volvo has made to the C30 make the design more cohesive and handling more adhesive. As a result it's a better buy than BMW 1 Series, Audi A3 and that thing Mercedes makes.
| | |
| --- | --- |
| Engine: | 2.0-litre diesel, 136hp |
| 0-62mph: | 8.8 seconds |
| Top speed: | 127mph |
| Economy/emissions: | 49.6mpg/ 151 g/km CO2 |
| Price/On sale | £19,195/Now |
We rate:Swedish styleDecent Sport Chassis
We slate:Useless bootSteering lacks feedback
Rating:
By Mat Watson
Nissan Ariya vs Volvo XC40 vs Volkswagen ID.4 - which is best?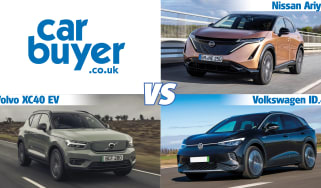 Nissan Ariya vs Volvo XC40 vs Volkswagen ID.4 - which is best?
2023 Hyundai Ioniq 5 N spotted testing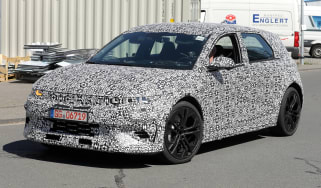 2023 Hyundai Ioniq 5 N spotted testing
Best new car deals 2022: this week's top car offers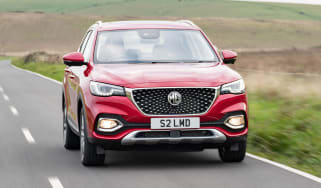 Best new car deals 2022: this week's top car offers