New technology and sustainable materials for Audi
Audi has added new technology, paint colours, and sustainable materials to models across its range.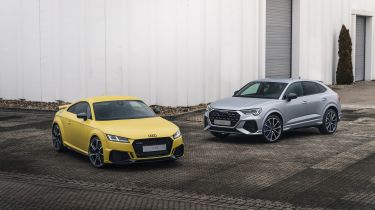 Available from 23rd May
New sustainable materials
More colours to choose from
Audi has revealed a host of updates for its range, with new technology available on the A4 model, new materials across several other vehicles and the addition of a paint palette that was previously reserved for the most exclusive models.
Almost all Audi A4 models will now be available with a Driver Assistance package that brings several advanced driver aids together in a cost effective bundle. Included are a park assist function that will autonomously steer into a parking space, plus a 360-degree camera and safety sensors that can detect crossing traffic. Also featured is an alert system to warn of approaching cars at the rear of the vehicle when a door is opened. The upgrade is available on all models apart from the The Vorsprung, S4 and RS4.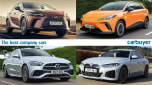 The best company cars 2023
Audi has also announced a more sustainable microfibre material that will be available for the interiors of the Audi Q7 and Q8 in Vorsprung trim. First showcased in the e-tron GT and Q4 e-tron, the Dinamica fabric contains recycled plastics and textiles that would otherwise be sent to landfill. Audi claims the material is a great alternative for traditional suede finishes and also makes the seats breathable. 
Furthermore, Audi has made several of its Audi Exclusive matte paint finishes available for almost all the cars in its line-up. Included are shades that range from silver and grey to a 'Distinct Green' and 'Ascari Blue'. A highlight is the 'Python Yellow' now available on the Audi TT RS and Q3 RS.
Audi is introducing the updates across the range after a strong performance in 2021 confirmed its place as the second best selling manufacturer in the UK. 
See our lists of 10 best fast estate cars and our 10 best electric cars.