Carbuyer Best Car Awards 2019 – all the winners
The results of the Carbuyer Best Car Awards 2019 are in, with winners across 19 categories
The Carbuyer Best Car Awards are a little different to other annual motoring prize-giving ceremonies. We don't go big on champagne and fireworks because that's not what Carbuyer is about. The Carbuyer Best Car Awards uses analysis of search engine data to fully understand what real, in-market car buyers are looking for, so you can be sure that every car that wins a gong in the 2019 Carbuyer Best Car Awards is thoroughly deserving of its title.
Our testing regime is rigorous and demanding; to be in with a chance of an award, a car needs to set very high standards in running and ownership costs, driver appeal, comfort, practicality and safety. Only by proving itself against its class rivals can a car be eligible for one of our category wins, and only the very best of those winners has a chance of becoming our Car Of The Year.
The last year has seen some impressive new cars make their debuts, and there's little doubt that the cars you can buy today are safer, more economical and more sophisticated than ever before. That means this year's winners really are some of the very best cars you can buy.
In our 2018 awards, the Ford Fiesta took home the title of Carbuyer Car Of The Year. Scroll down to see this year's category winners and the outright winner for 2019.
Best Car Awards 2019: the winners
Best Small Car: Ford Fiesta
The Ford Fiesta won this category last year and has managed to fend off strong competition to win again in 2019. With the car's launch, Ford demonstrated it understands what buyers love about the Fiesta but made improvements to the new model where they were needed. As a result, it's still good-looking and fantastic to drive, and now has more economical engines and far more space in the rear seats. The Fiesta has always been popular among younger drivers, and the latest version is practical enough to make a great small family car. It's a well deserved Best Small Car win for the Ford Fiesta.
Best City Car: Skoda Citigo
Loveably boxy styling helps the Volkswagen up!, SEAT Mii and Skoda Citigo triplets stand out from the city car pack, and gives them a remarkably spacious interior feel. All have perky, economical engines and a real sense of fun, but the Skoda is arguably the best value of the three. The Citigo starts at around £8,000 while living up to the brand's strong reputation for quality and customer service. It's a really classy first car, and makes a great second car for short, urban journeys. Its big-car feel makes it more than capable of the occasional run into the countryside, too.
Best Family Car: Skoda Octavia
The Skoda Octavia has never been the most glamourous family car you can buy, but that works in its favour in numerous ways. More substance than style, the Octavia beats most rivals for interior space, whether you choose it as a saloon or an estate. There's a version to suit most tastes, from the economical diesels to the sporty vRS, which has made a name for itself among driving enthusiasts. There's also a versatile four-wheel drive Scout version that tackles rough roads with ease. Specification levels are generous and few family cars can match the Octavia for value for money.
Best Estate Car: Skoda Superb Estate
There are three Skodas in our awards list, all of which stand out with the value for money that they offer. The Superb Estate, however, demonstrates that it's possible for a reasonably priced car to be desirable, too, with fantastic build quality and subtle, classy looks. It's also among the most versatile estate cars you can buy, with enough boot space to challenge the far more expensive Mercedes E-Class. It's a match for the Mercedes for interior space, too, and is full of thoughtful design touches, such as umbrellas concealed in the front doors. Economical engines seal the deal for the Superb as being our favourite estate you can buy today.
Best Large Family Car: Vauxhall Insignia Grand Sport
While its predecessor was something of an also-ran, the latest Vauxhall Insignia Grand Sport hatchback is right at the front of the large family car pack. It looks great, is spacious inside and packed with safety features, as well as being fun to drive. Perhaps best of all, it's fantastic value for money. There's a wide model range, with petrol engines that span from a 138bhp 1.5-litre to a 257bhp 2.0-litre in the sporty GSI, and economical diesel engines for those who cover high annual mileages. Generous equipment makes any Insignia Grand Sport a very appealing buy.
Best Small Luxury Car: Mercedes A-Class
When Mercedes reinvented its A-Class back in 2012, it immediately captured the imagination of a new generation of Mercedes buyers, and the latest version is even more appealing. It's prettier, better to drive and more economical than before, and has arguably the finest interior of any small luxury car, ushering in the superb MBUX infotainment interface, which is easy to use as well as futuristic in look and feel. Some rivals may be a little sportier, but the A-Class excels on comfort and is hard to beat on a long journey, where its economical petrol and diesel engines provide ample power without a huge appetite for fuel.
Best Compact Executive Car: Volvo V60
Volvo has its own distinct way of doing things, and we reckon they're on the right track. The V60 estate shares the style and feel of bigger Volvo estate, saloon and SUV models, which are hard to mistake for anything else on the road. The style is elegantly understated, the build quality superb, and the interiors beautifully laid out and easy to use. The V60 estate scores over the S60 saloon with a more versatile boot, and arguably even prettier looks. Either model makes a superbly relaxing and economical car for long journeys, but the estate's extra practicality puts it on top for a win in this category.
Best Large Executive Car: BMW 5 Series
Locked in an eternal battle against the Mercedes E-Class and Audi A6. the BMW 5 Series wins our large executive car category by excelling in every measurable area. From fuel economy to driver appeal, interior space to standard equipment, the 5 Series has all the answers. You can choose it in low-emissions iPerformance plug-in hybrid form, but the regular diesel models are economical without being boring, and the fastest petrol versions can satisfy the keenest drivers. The 5 Series is a very relaxing car for passengers, too, with a smooth ride, low noise levels and plenty of space inside. The BMW faces strong competition, but emerges as our best large executive car.
Best Company Car: Hyundai Ioniq
Times they are a-changin' and exhaust emissions are an increasingly hot topic. No company knows this better than Hyundai – the South Korean brand that has amply demonstrated just how in tune it is with the demands of a world that's increasingly environmentally aware. By offering the Ioniq with a choice of hybrid, plug-in hybrid and pure electric powertrains, Hyundai has created a unique proposition in the market – one that's not only good news when it comes to reducing pollution, but is perfectly tailored for company car drivers looking to minimise costs. More than that, the Ioniq is practical, comfortable and good to drive in all its guises.
Best Luxury Car: Mercedes S-Class
The Mercedes S-Class has long been regarded as the standard-setter in the luxury car class, and despite the best efforts of its newer rivals, it still holds onto the top spot. It does so by not compromising in any area, with a beautifully designed interior that's built from the finest materials, palatial seats and uncannily smooth ride. Yet it's somehow still great to drive, with smooth electrified petrol and economical diesel engines, all of which offer an impressive turn of speed. There's a plug-in hybrid 560e, too, and we can't forget the muscular V8 AMG S 63 or V12 S 65, which marry restrained elegance with supercar speed.
Best MPV: Citroen Grand C4 Spacetourer
The Citroen Grand C4 SpaceTourer proves that a practical people carrier needn't be one without a sure sense of style. A little longer than its equally good-looking C4 SpaceTourer sister, its extra length is used to provide a third row of seats, taking total capacity to seven. Or, if five seats is plenty but you value versatility, folding that third row down unlocks a 632-litre boot that grows to a huge 793 litres if you slide the second row forwards. Not only should the Citroen suit a family's physical needs, but it scores strongly on value, too, with generous equipment right across the range. As a family MPV you'll be proud to be seen in, the Grand C4 SpaceTourer scoops the top spot.
Best Sports Car: Mazda MX-5
The Mazda MX-5 is a true icon among cars for enthusiastic drivers, and has been much imitated but never bettered. Continuing an unbroken run since the first versions arrived in the UK at the start of the 1990s, the MX-5 fills the shoes of those long-missed British sports cars of the 1960s – and runs with them. Today's car, though influenced by the past, is thoroughly up to date and can tread on the toes of sports cars that cost many times as much, especially when driven hard on a favourite twisty road. Or, you can lower the roof and cruise comfortably in the sunshine – its easy-going nature will see you smiling even when traffic holds you up.
Best Convertible: MINI Convertible
Rarely has a hatchback better suited the soft-top treatment – the three-door MINI's sheer sense of fun really comes to the fore when you take the top down. In Convertible form, the MINI seems somehow even more charming, and there's less to obstruct the view of its retro-tinged interior from outside the car. There's little difference between how the hatchback and convertible feel on the road – both have the same responsive steering and eager engines, and low running costs will turn your frown upside down on those days when the sun doesn't put its hat on.
Best Hot Hatchback: Ford Fiesta ST
Whenever a new Ford model is launched, enthusiastic drivers wait with baited breath for the sporty versions to arrive. Fortunately, disappointment is rare, where fast Fords are concerned, and the blue-oval brand has delivered another corker with the Ford Fiesta ST. Any fears that the change to three-cylinder power might have diluted the experience proved unfounded – in fact, the turbocharged EcoBoost engine is key to the snappy way the fastest Fiesta responds. It's as eager to corner as it is to accelerate, and doesn't cost the earth to run, either. It's a convincing Best Hot Hatch win for the Fiesta ST.
Best Small SUV: Citroen C3 Aircross
Carbuyer's unique review scoring system doesn't give extra points for individuality, but the Citroen C3 Aircross would surely land a record score if it did. In a very competitive and rapidly expanding compact SUV field, the C3 Aircross does more than just stand out from the crowd – it makes rivals look somewhat unimaginative inside and out. The design is intelligent, too, with lots of handy, thoughtful touches that families are sure to appreciate. It places comfort ahead of sportiness, with a smooth ride even on broken road surfaces, and its hefty boot and sliding seats provide typically Citroen versatility. Who could ask for more in a small SUV?
Best Medium SUV: Peugeot 3008
The Peugeot 3008 is a car that's not afraid to do things differently, and you'll sense that as soon as you take the wheel. Its futuristic digital dashboard is clearly visible above its unusually small steering wheel, and comes across as cleverly designed almost immediately. Not only does the interior look sleek and modern, but works extremely well, and the materials used are as good to touch as they are to look at. The same is true outside, where the 3008 strikes a sporty, elegant pose – and proves just as enjoyable to drive as it looks. Its raised driving position becomes a virtue on a twisty road, giving you a great view in corners, and there's enough space front and rear to ask whether a bigger SUV is really necessary. Despite tough competition, the 3008 looks like a winner.
Best Large SUV: Land Rover Discovery
Land Rover arguably pioneered the luxury SUV, and the Discovery has been its signature model since the beginning of the 1990s. The first version provided comfort and versatility in a tough, off-road capable package, and today's car has polished the formula to great effect. With seats for up to seven, a choice of engines that offer any blend of power and economy you could ask for, the Discovery is an effortless cruiser that doesn't turn into a liability on a twisty road. Inside, the Discovery has one of the most attractive SUV interiors available at any price, and passengers will find journeys pass quietly and smoothly. Entry-level models look attractively priced compared to premium rivals – and that Land Rover badge is definitely worth having.
Best Pickup Truck: Mitsubishi L200
Pickups are becoming an increasingly popular alternative to a family car or SUV, and when they're as good all round as the Mitsubishi L200, it's not hard to see why. Despite a brand new model looming on the horizon, today's L200 conceals its years well, with rugged looks that provide plenty of street presence. Inside, it's functional when there's hard work to do, and comfortable when it's time to play, with top models kitted out with luxuries once the preserve of an executive saloon. Its commercial vehicle roots mean it's not quite as agile as an SUV, but huge towing capability and the ability to carry over a tonne mean it'll make light work of even the most demanding lifestyle activities. Proving much more than just a workhorse, the Mitsubishi L200 wins here.
Carbuyer Car of the year: Ford Fiesta
We've already seen the Ford Fiesta ST take the win in our Hot Hatchback category – now it's time for the rest of the range to get the recognition it deserves. A household name for over four decades, the Fiesta proves its worth with every passing year. Always a byword for economical, easy-to-drive small car ownership, the latest Fiesta builds on an established formula with extra space, a higher quality interior and even better handling. It's no secret that the Fiesta ranks among the very best superminis to drive – even the least powerful version can put a smile on your face. What's more, with a luxurious Vignale and rugged Active version in the range, there's a Fiesta to suit a wide range of budgets and personalities. Choose the right specification and it could be all the car you ever need.
A look at its Carbuyer rating reveals the secret of the Fiesta's success – it posts extremely high scores in every area, from fuel economy and running costs to interior design and equipment, versatility, safety and quality, but raw data can't describe how a car makes you feel. Younger drivers will love its simple, easy-going nature, enthusiasts will relish its driving manners, and families will appreciate its practicality. It's a small car that does everything you could ask it to, and with style.
Congratulations to the Ford Fiesta – it's the Carbuyer Car of the Year.
Best new car deals 2023: this week's top car offers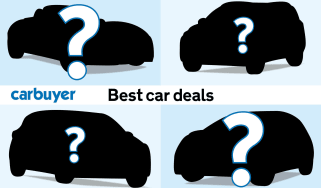 Best new car deals 2023: this week's top car offers
New 2024 Porsche Panamera – new looks, interior, and Turbo E-Hybrid model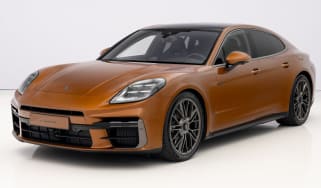 New 2024 Porsche Panamera – new looks, interior, and Turbo E-Hybrid model
Toyota Yaris Cross updated for 2024 – new tech, trim and hybrid option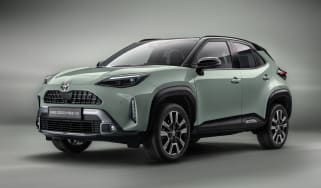 Toyota Yaris Cross updated for 2024 – new tech, trim and hybrid option