BMW M4 coupe review (2014-2021)
"The BMW M4 Competition is a fantastic performance car, but turbocharging has robbed it of some aural appeal"
Pros
Superb automatic gearbox
Astonishingly fast
Fantastic to drive
Cons
Not very spacious inside
Disappointing engine noise
Less practical than M3 saloon
If the BMW M4 name doesn't sound familiar, that's because it's relatively new. BMW decided to separate its two-door models from the 3 Series saloon by naming them 4 Series, but the recipe for the M version of the coupe is the same as it's been since the original M3 arrived in 1985: a powerful engine at the front, gearbox in the middle and driven wheels at the back.
The name changed to M4 Competition when a host of upgrades formerly offered in a £3,000 Competition Pack became standard. It's increased power from the M4's 3.0-litre, twin-turbo straight-six from 425bhp to 444bhp, which is 29bhp more than the V8-powered M3 Coupe that came before it.
Turbocharging means the M4 doesn't sound quite as good as the previous naturally aspirated four, six and eight-cylinder M3 engines, but it's still impressive. The car accelerates from 0-62mph in 4.0 seconds. Despite this, the M4 is considerably more efficient than the V8-powered M3: it'll manage 28.5mpg, which is impressive for such a fast car.
The Competition specification includes sports seats, 20-inch alloy wheels and a sports exhaust, which is an improvement over the M4's slightly uninspiring exhaust note.
Making the M4 Competition standard means every buyer gets to enjoy sharper handling, but it does make the M4 firmer to drive and noisier, too. If you've driven a standard M4 and found its suspension stiff, you may find the M4 Competition hard to live with.
BMW also added the limited-edition CS to the M4 line-up in May 2017. It was an even more extreme version that sat above the M4 Competition but is now no longer available. The CS had an extra 10bhp compared to the M4 Competition Pack, giving it a total of 454bhp, along with a 0-62mph time of 3.9 seconds and a 174mph top speed. It was only available with an automatic gearbox and BMW said it would build no more than 1,000 M4 CSs a year.
The M4 has something of a split personality, too. One minute it can be a fast motorway cruiser, but fiddle with a few settings and it becomes a hunkered-down sports car, ready for a country road blast or track day outing. A recent facelift has also seen it get new headlights and a fresh front grille design.
As it's based on the standard BMW 4 Series Coupe, the M4 is reasonably practical, with a decent-sized boot. The back seats are a little cramped, however, so if you regularly carry more than one passenger, the more spacious BMW M3 saloon is a better bet. If you fancy more power still, the Mercedes-AMG C63 S is an excellent option, too.
MPG, running costs & CO2
Excellent automatic gearbox improves the BMW M4's running costs
The BMW M4 Competition has a 3.0-litre turbocharged six-cylinder petrol engine, rather than the 4.0-litre V8 used in the old M3. Turbocharging has meant improvements in fuel efficiency and brake energy regeneration uses energy recuperated from the brakes to recharge the battery. A gear shift indicator encourages economical driving and stop-start switches off the engine while waiting in traffic.
Partnership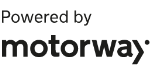 Need to sell your car?
Find your best offer from over 5,000+ dealers. It's that easy.
Official fuel economy figures for the standard M4 stand at 28.5mpg, with CO2 emissions coming in at 213g/km. This certainly isn't very economical in isolation, but the M4 is reasonable compared with its rivals and around 35% more efficient than the old V8-engined M3 coupe. The Audi RS5 Coupe can manage up to 32.5mpg with emissions of 197g/km.
Because it costs more than £40,000, BMW M4s are liable for a £325 tax surcharge in years two to six, bringing the annual total to £475, although after this period the road tax bill will drop to £150.
An insurance group of 43 is just one higher than the BMW 435d diesel. More importantly, though, it's several less than the Audi RS5.
BMW offers a five-year fixed-price servicing scheme for £1,000. A more comprehensive £3,500 plan covers the replacement of consumable items such as brake discs, brake pads and windscreen wiper blades.
Engines, drive & performance
The BMW M4 offers blistering performance and perfectly sensitive steering
The M4's 3.0-litre turbocharged petrol engine is built specifically by BMW's M Division for the car, and it delivers incredible performance. The engine originally had 425bhp but all UK cars are now 'Competition' models with 444bhp. The M4 can launch from 0-62mph in just 4.0 seconds and on to an electronically limited 155mph. Choosing an optional M Driver's package can also increase the top speed to 190mph for just over £2,000.
The M4's straight-line performance is only part of the story. The car is lighter than the old M3 coupe and a range of adjustments can be made to the steering, suspension and engine response. This allows the M4 to transform from a relatively docile motorway cruiser to a bare-knuckle sports car at the press of a few buttons. The now-discontinued M4 CS was even nimbler than the standard model, as BMW made a number of tweaks under the skin to fine-tune the handling. You can feel more through your fingertips, and as a result, have more confidence in exactly what's happening and can push a bit harder.
If you choose the automatic gearbox – and we recommend you do – it's possible to adjust the speed of the gearshifts. A launch-control feature, which enables rocket-like getaways from traffic lights, gets the M4 Competition from 0-62mph in just 4.0 seconds, and it will go on to a top speed of 155mph. Without launch control, manual models take a further two tenths of a second to reach 62mph from rest.
Additions to the standard car for the Competition model included 20-inch alloy wheels, standard adaptive suspension and a retuned electronic differential. The car can deliver massive grip on a dry, smooth track but becomes a bit of a handful in the rain. When it's wet (or even mildly damp) the traction control light flickers in almost every gear if you aren't incredibly delicate with the accelerator.
For even more performance, there was the limited-edition M4 GTS with 493bhp. It's capable of hitting 62mph in just 3.8 seconds from a standstill and will go onto a top speed of 190mph. There have been a series of upgrades to the standard M4's suspension, steering and engine, meaning the M4 GTS feels altogether a much more hardcore version. It's also lighter than the standard M4 thanks to the use of lightweight carbon fibre in various parts of the car. We've only driven it on a track, and it felt incredibly well suited to this kind of driving, with precise steering, plenty of grip and stability at all speeds
Interior & comfort
Comfortable seats and adjustable suspension make the M4 a comfortable cruiser
The M4's body has been stiffened compared to the normal BMW 4 Series. Along with sportier suspension, this results in a slightly firmer ride than the standard car, but with the adjustable M Sport suspension in its softest setting, it can be a reasonable cruiser. You only really notice its sporting edge over big bumps or ruts.
More of an issue is the noise produced by the high-performance tyres and standard 20-inch alloy wheels, which on certain surfaces is loud enough to drown out the stereo. Speaking of which, BMW pipes some of the engine's noise into the cabin through the car's speakers, but the sound is a bit artificial and this synthesized soundtrack can get on your nerves after a while.
The standard M Sport seats are heated and electronically adjustable. They're very supportive yet sublimely comfortable in all situations. In fact, they're among the most comfortable seats of any car we've ever driven – performance or otherwise.
The M4 GTS feels much more like a racing car inside. There are lightweight bucket seats that are very supportive, lashings of Alcantara suede-effect trim on the steering wheel and centre console, a roll cage and racing harnesses.
Practicality & boot space
Reasonably spacious, but rear headroom isn't great
Compared to sports cars such as the Porsche Cayman and Lotus Evora, the BMW M4 is hugely practical. Four seats are common with these types of coupes – the Mercedes C63 AMG coupe and Audi RS5 have the same arrangement – but both of the BMW's rivals have fractionally bigger boots.
BMW would argue that someone who wants greater practicality can buy the four-door M3 saloon, however the fact that the company expects to sell five times more M4s than M3s shows that buyers in this market prefer style to space.
The M4 has a lower roof than the M3 and the way it sweeps down at the rear of the car limits rear-seat headroom.
Reliability & safety
BMW owners are among the most satisfied of new-car buyers
The BMW 4 Series came an impressive 22nd out of 75 models in our 2017 Driver Power owner satisfaction survey, with a good reliability rating. The model didn't appear in our 2020 survey but BMW itself slipped to a disappointing 27th out of 30 manufacturers.
Neither the M4 or the 4 Series has been crash-tested by Euro NCAP, but the 3 Series saloon scored the maximum five-star rating when it was tested in 2012 and it seems likely the M4 would follow suit.
A range of safety technology is available, including an optional Dynamic Safety System that detects signs of tiredness in the driver and can prepare the car for a potential crash by tensing the seatbelts, closing the windows and returning seats to their optimal position to prevent injuries.