New BMW iX M60 range-topper hits 0-62mph in under four seconds
Flagship 611bhp BMW iX M60 stands out thanks to design changes and uprated motors
357-mile range
Tweaked suspension
Priced from £111,905
The electric BMW iX SUV now has an M-badged performance variant. Called the iX M60, it packs 611bhp and gets model-specific styling tweaks to stand out from the rest of the range. The BMW iX M60 costs £111,905 before options, or about £15,000 more than the iX xDrive50 M Sport. First cars will arrive in the summer.
Like other iX versions, the M60 gets two motors and four-wheel drive. Power and torque are both boosted, resulting in a 0-62mph time of just 3.9 seconds - as quick as a BMW M3. The top speed is 155mph, up from 124mph on the xDrive50. The M60 manages 357 miles on a charge, which is only slightly less than the 380 miles you can achieve in the xDrive50.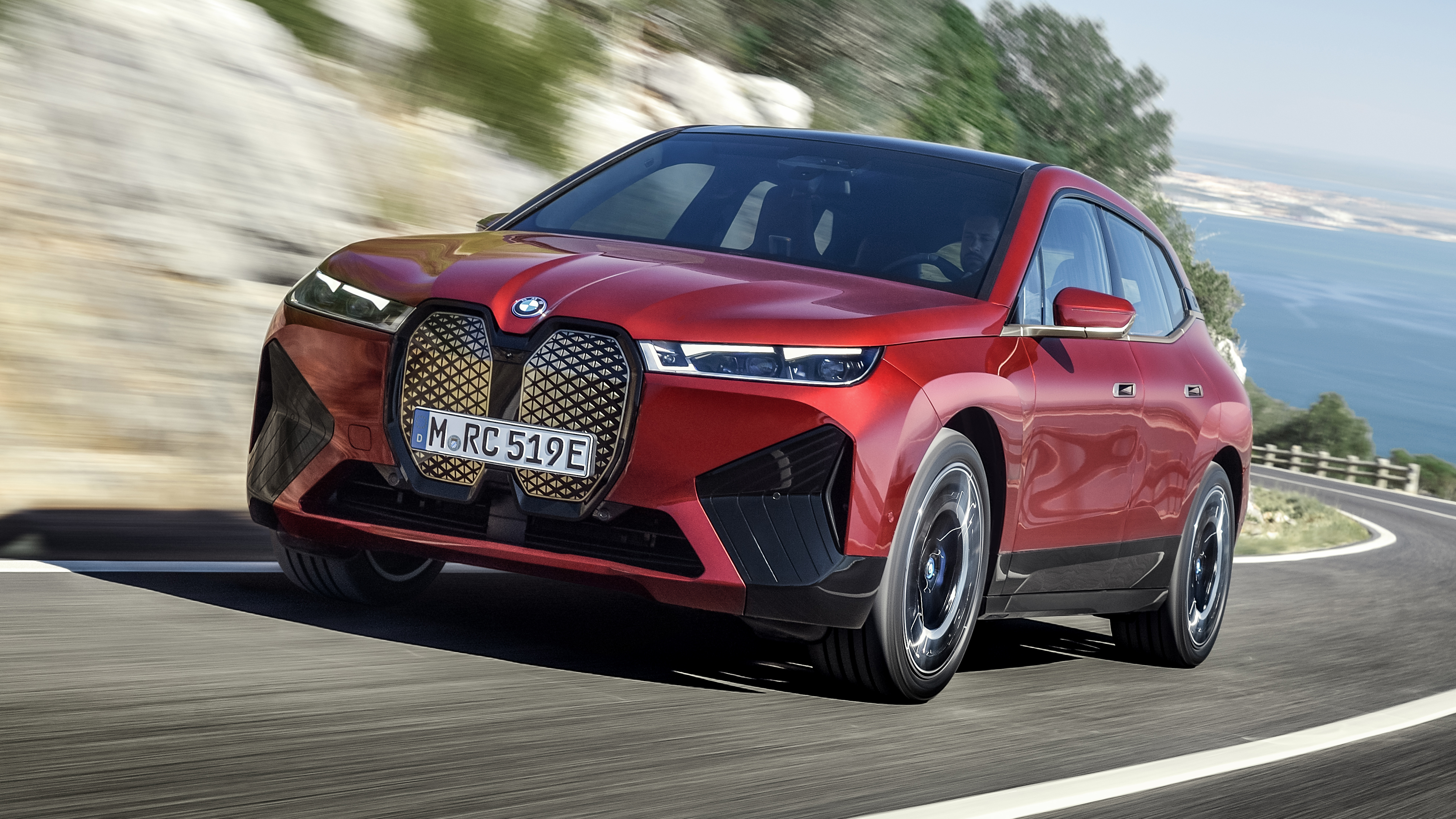 New electric BMW iX SUV starts from £69,905
The M60's air suspension gets a sportier tune, and, because most of the weight is kept low, the range-topping iX should be quite agile. That's what we found when we drove lesser versions; we'd expect the M60 to be even better. Despite lots of carbon fibre and aluminium in its construction, the iX is still very heavy - as we've come to expect from EVs with dense batteries.
The iX M60 is marked out with Titanium Bronze detailing. Other styling giveaways include 22-inch alloy wheels and the M-badged brakes behind them.
All iX drivers get BMW's new iDrive 8 infotainment system, which combines two large screens into one dash-mounted unit. It's BMW's next-generation media system, soon to feature in other models, and includes 5G internet connectivity and augmented reality sat nav. You can use your phone as a key, too.
The BMW iX M60 adds extra equipment such as soft-closing doors, laser LED headlights, a Bowers & Wilkins stereo and seats with heating, ventilation and massage functions.
Read our review of the BMW iX, or see what it's up against in our list of the best electric SUVs