Chevrolet Volt hatchback (2012-2014)
"The Chevrolet Volt averages 235mpg and is based on the highly practical Vauxhall Astra."
Pros
Superb refinement in electric mode
More useable than other electric cars
350-mile range possible with petrol generator
Cons
Uncomfortable ride
Doubts over battery life
You can't buy a new one any more
The main problem with most electric cars is still their range – most electric vehicles (EVs) just can't go far enough for long enough to properly replace conventional petrol or diesel-engined cars.
On solution to this is range-extending hybrids like the Chevrolet Volt. Loosely based on the Vauxhall Astra, it was powered by an electric motor and a small 1.4-litre petrol-fuelled generator that could recharge the batteries on the move. The battery could be fully charged in only four hours from a normal household socket, and, after running for approximately 50 miles on electric power alone, the petrol engine could then take over to power the car via the battery.
When driven at a calm pace, that meant fuel economy was the equivalent of 235mpg and CO2 emissions were only 27g/km. That didn't mean performance was bad, either, with the Volt was capable of going from 0-62mph in just nine seconds and able to reach a limited top speed of 100mph. The Volt only came as a five-door hatchback and in one specification.
Sadly, you can't buy the Chevrolet Volt as a new car any more. Read on to see what we thought of the car back in 2012...
MPG, running costs & CO2
You'll struggle to match the astonishing headline figure of 235mpg
This is where the Volt puts standard petrol cars to shame – as it should. Thanks to its unique method of power, the Volt manages to return a claimed 235mpg and emit only 27g/km of CO2. That means it's exempt from road tax and the London Congestion Charge.
However, in reality, it's not as efficient as those numbers make out and actual economy depends entirely on how you drive the Volt. If you choose to drive it in electric-only mode for regular short trips, then it could literally be weeks or even months before you have to fill up, but if you're a regular motorway driver prone to clocking up lots of miles, then you'll see the economy drop to a more down-to-earth 60mpg.
Chevrolet says that depending on your energy supplier, it costs around £2 to fully charge the Volt (and only takes four hours), so even with that economy caveat, it's still very cheap car to run.
Engines, drive & performance
Petrol-electric drivetrain is smooth and incredibly refined
In electric-only mode, there's no virtually no sound from the electric motor that turns the Volt's front wheels. Whether you're driving it in EV mode or using the petrol generator, it's a relaxing ride, eschewing driving thrills for comfort and calm.
That said, this is still a surprisingly quick car when driving around town, with the instant power available from the batteries making it very quick off the mark at junctions. The light steering and automatic gearbox make it even easier to drive. You get three different modes to choose from – Normal, Sport and Mountain – as well as a 'hold' mode that allows you to save battery power until you reach a congested area or a traffic jam.
The weight of the batteries also doesn't seem to affect the speed and the Volt ends up being much more fun to drive than rivals such as the Toyota Prius Plug-In.
Interior & comfort
The Volt is one of the quietest cars on the road
If you want a quiet car, the Volt is perfect. Not only does the electric motor make hardly any sound at all, but the aerodynamic shape of the car also cuts road and wind noise down to a minimum. Naturally, when the 1.4-litre petrol engine kicks in, there's a little bit more disturbance, but it's still much quieter than its more conventional combustion-engined rivals.
Partnership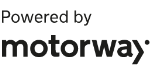 Need to sell your car?
Find your best offer from over 5,000+ dealers. It's that easy.
While general ride comfort is good, bumpy roads do make the Volt feel a little unsettled and jittery, although it irons out the bigger undulations very well. There's loads of room inside thanks to the T-shaped battery design and all-round visibility is decent – however the spoiler that runs across the rear window does block your view a bit when you're trying to park the car.
Practicality & boot space
There's more space inside than you might expect
Many electric cars have reduced boot space due to their batteries being stowed there rather than incorporated into their structure. The Volt, however, is much roomier than many of its rivals thanks to its T-shaped battery, which allows for a decent-sized boot with 300 litres of storage space and a glass rear hatch that's wide enough to make loading heavy items fairly easy.
However, that same T-shape layout means that the batteries run down the centre of the car, making it a strict four-seater with no chance of taking a third passenger in the back. There's plenty of legroom in the rear, but some taller passengers may well find the headroom a bit of a squeeze. The parcel shelf is made of a fairly flimsy fabric and there are a few useful storage cubbies conveniently dotted around the interior.
Reliability & safety
Chevrolet offers a long warranty on electric components
One of the benefits of electric cars is a reduced number of moving parts to go wrong. So, while the technology inside the Volt is still a bit too new to get a really clear picture of just how reliable it is, you can be sure if there was a major problem it would have already been widely reported.
The Volt didn't feature in our Driver Power 2013 customer-satisfaction survey, but EVs are still quite rare on UK roads. Chevrolet itself put in a much-improved performance, placing 20th in the manufacturer rankings. If you consider that it didn't place at all in 2012 and came dead last in 2011, managing to leapfrog major competitors and land firmly in the middle of the chart is quite an achievement.
Chevrolet offers an eight-year/100,000-mile warranty on the Volt's batteries, and a great deal of development work has gone into making sure it's as safe as it can possibly be. That includes the batteries having their own individually heated and cooled crash structure to protect them in the event of a road accident. The Volt is a solidly built car and that's reflected in its maximum five-star rating in Euro NCAP crash tests, where it scored particularly highly for child protection and pedestrian safety.
Price, value for money & options
Expensive batteries push up the Volt's price
The Volt qualifies for the £5,000 government grant for electric vehicles, just like its sister car the Vauxhall Ampera. But even so, it's still pricer than other all-electric rivals such as the Nissan Leaf. To balance this out, however, Chevrolet has loaded it with standard equipment, including sat nav, leather seats and a reversing camera. This means there are virtually no options to choose from, because everything you can think of is standard. Unlike the Leaf, the Volt can be used as your only car, as it has the flexibility to cover long journeys and short commutes without running out of juice.