DS 4 Crossback SUV (2015-2018)
"The DS 4 Crossback is a handsome SUV-hatchback, but despite a tempting price, poor practicality counts against it"
Pros
Rugged good looks
Well equipped
Nice interior
Cons
No extra off-road ability
Doesn't soak up bumps
Uncomfortable for taller drivers
Pretty much every carmaker now offers an SUV of some kind or another – and DS, Citroen's upmarket brand, is no exception. So step forward DS 4 Crossback – a rugged-looking version of the DS 4 hatchback.
First impressions are good. It's a handsome car that features chunky bodystyling, a smart interior and a raised ride height. But that doesn't mean it can handle rough terrain – the two-wheel-drive-only Crossback is more at home crossing speed bumps than mud ruts.
But that means there's no impact on fuel economy or road tax if you choose a Crossback over a standard DS 4, and it's not that much more expensive to buy, either. DS says one in four DS 4 models sold will be Crossbacks.
The engine range comprises a 1.2-litre petrol, available with a six-speed manual gearbox, a 2.0-litre diesel with a six-speed automatic gearbox and a 1.6-litre diesel with the choice of either gearbox.
Our top choice is the 1.6-litre diesel – badged BlueHDi – with a manual gearbox. As for trim levels, the choice is even easier, as there's just one. The Crossback comes with that rugged bodystyling, 18-inch alloy wheels as standard, alongside the LED and xenon headlights, part-leather trim, reversing camera and sat nav that are fitted to lesser DS 4s.
MPG, running costs & CO2
Diesels return more than 60mpg and CO2 emissions are low
While some of the engine and gearbox choices offered in the DS 4 are denied to the Crossback, the main options are covered. The sole petrol option is a 1.2-litre, which returns 56.5mpg and emits 116 grams per kilometre of carbon dioxide for a £30 annual road-tax bill. Those emissions are a little higher than those of lesser DS 4 models, on account of the Crossback's larger alloy wheels.
Most buyers will be attracted to the 1.6-litre diesel on account of its CO2 emissions of 100g/km (102g/km if you choose the automatic version) and fuel economy officially rated at 74.3mpg (68.9mpg for the auto). That makes versions with the 1.6-litre engine the cheapest to tax, with a £20 annual bill. The automatic-only 2.0-litre diesel, which emits 115g/km of CO2, can only manage 64.2mpg.
The biggest DS 4 Crossback cost will be realised when you come to sell. It's expected to retain around 45% of its value after three years or 36,000 miles.
Engines, drive & performance
More comfortable than the standard DS 4
The DS 4 Crossback is a little taller than the standard DS 4, thanks to its raised suspension. It's slightly more comfortable, too, with a softer ride, although it still thumps over potholes that the (admittedly more expensive) Mercedes GLA takes in its stride.
That raised suspension also gives you a commanding view of the road ahead, giving the impression you're driving something much larger. That's a doubled-edged sword, of course.
The Crossback's engine choice is more limited than for models further down the range. But you can still choose from a surprisingly perky 1.2-litre petrol engine and 1.6-litre and 2.0-litre diesels. None of them are particulary fast, but that rather suits the Crossback's relaxed nature. The 1.2-litre petrol engine takes 9.9 seconds to accelerate from 0-62mph – a second faster than the 1.6-litre diesel and 1.5 seconds faster than the 1.6-litre automatic. The 2.0-litre is the fastest in the range, with an 8.6-second 0-62mph time.
Partnership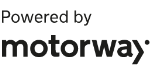 Need to sell your car?
Find your best offer from over 5,000+ dealers. It's that easy.
The 1.6-litre is the mainstay of the range, however. Out on the road it's perky enough, with sufficient power through the gears to make overtaking easy. Plus, as long as you don't thrash it, it's fairly quiet. We've yet to try the automatic version.
The 1.2-litre engine is the surprise of the range. As with other DS and Citroen models, it's quiet, smooth and more than capable of a long motorway cruise. The range-topping 2.0-litre diesel offers more oomph than the 1.6-litre diesel, but in a car like this, you need to ask yourself if you really need it.
Interior & comfort
Interior feels upmarket and ride is more comfy than other DS 4 models
The DS 4 Crossback has a classy-looking interior, so it's a shame it doesn't feel it. There's more tactility in a Volkswagen Golf Alltrack or Volvo V40 Cross Country – although in fairness, they're both more expensive than the Crossback.
Although the Crossback's interior is all-but-identical to the DS 4's, its suspension is a bit softer, which goes some way towards addressing one of our concerns about the standard car. What it doesn't cure is poor over-the-shoulder visibility, although the panoramic windscreen that sweeps over the driver and front-seat passenger is a nice touch.
Compared to models from DS' parent company Citroen, the Crossback's interior looks a little cluttered, with lots of buttons on the steering wheel and small climate-control buttons. However, some will be pleased to see that not all functions are accessible only through the touchscreen, as they are on increasing numbers of Citroens.
Practicality & boot space
Big boot, but not much space in the back seats
If you're sitting in the front seats of a DS 4 Crossback, you're served well. The panoramic windscreen allows plenty of light in and there's a decent amount of storage space in reach of the driver. But as is so often the way with French cars, the glovebox is tiny – a result of positioning the fuse box next to the steering wheel in left-hand-drive models.
Climb into the back and things are very different. Once you've realised the handles are hidden in the rear windscreen pillars, you'll see the rear doors are quite narrow at the base, meaning you flop, rather than slide, into the rear seats. And because of the shape of the doors, the rear windows don't roll down, but pop out. For some this is just a quirky feature, but for others it's a huge frustration.
The Crossback's trump card is boot space. With 385 litres, it's fractionally larger than the boot of a Volkswagen Golf, although it can't compete with its sister car, the Citroen C4, which offers 408 litres of room. Drop the split-folding rear seats and there's 1,021 litres of space.
Reliability & safety
Very safe, but so-so reliability
The DS 4 is a mixed bag in this regard. On the one hand, it's very safe and carries a full five-star Euro NCAP crash-test rating, but on the other hand, our Driver Power customer satisfaction rating for the car is – possibly – quite poor.
We say that because while the DS 4 itself hasn't featured in the Driver Power survey, its sister car the Citroen C4 has. And in the 2016 edition, it finished in 139th place out of 150 cars looked at. It fares slightly better than its overall score when it comes to reliabilty, where it claimed 124th place. But it's hard to draw positives from its 141st-place for build quality.
The Crossback's safety credentials are far better. Supporting its five-star Euro NCAP rating is a 90% score for adult occupant protection and 97% for safety assistance technology. Highlights here include a reversing camera, six airbags, electronic stability control, ISOFIX child-seat mounts and an emergency assistance system called DS Connect Box to connect you to the emergency services, should the worst happen.
Price, value for money & options
Well equipped but top-spec models are pricey
The DS 4 range is well equipped as standard, and as the DS 4 Crossback is the top-of-the-range model, owners will want for very little. It comes with all the bits you'll find on lesser DS 4 models, including automatic headlights, power-operated heated door mirrors, a panoramic windscreen, dual-zone climate control and a seven-inch colour touchscreen with sat nav, Mirror Link and Apple CarPlay.
The Crossback also sports the part-leather upholstery and reversing camera you'll also find on the DS 4's Prestige trim. The main difference is the raised ride height and more rugged appearance. If you want SUV looks, the £1,000 premium over the Prestige trim is a small price to pay.
That's more true at the lower end of the Crossback range. With a starting price of £22,000, it's good value, but with top-spec models costing close to £27,000, you may be better off considering a Volvo V40 Cross Country or even a MINI Countryman.