Hyundai i30 N hatchback - Engines, drive & performance
The Hyundai i30 N development team has fulfilled its brief of building a vehicle that creates a "pure connection between car and driver"
At Carbuyer, we strive to offer crystal-clear reviews, producing reports that avoid petrolhead clichés and technical jargon. The Hyundai i30 N makes that undertaking very difficult, however, because it has such sweet handling, features so many sophisticated mechanical systems and is a true driver's car. It only got better for its facelift, thanks to subtle updates that further improved how the i30 N behaves on Britain's unique roads, along with the option of a dual-clutch automatic gearbox for the first time.
Hyundai i30 N petrol engine
The i30 N comes with a 2.0-litre, four-cylinder turbocharged petrol engine that produces 276bhp. A less powerful version was discontinued in 2020, so the N Performance model is the only one now available to order. Power is sent to the front wheels through a six-speed manual gearbox, or there's a snappy eight-speed automatic gearbox for around £1,500 extra.
Even with 276bhp, the Hyundai i30 N Performance is down on power compared to the 316bhp Honda Civic Type-R and 395bhp Audi RS3, meaning if you're after class-topping acceleration and straight-line speed, it may not be for you.
If you're simply after great fun, the i30 N is worth keeping on your shortlist. While the Audi RS3 comes into its own at pretty high speeds, the Hyundai i30 N is rewarding to drive from the moment you turn the key. Its steering is a particular highlight, providing a huge amount of feedback and responding to the slightest movements of your hands, but without feeling twitchy and nervous when you're on a straight piece of road.
The engine and manual gearbox are perfectly paired, and a rev-matching function (which can be turned off) will 'blip' the engine automatically when you change down a gear, smoothing changes and sounding fantastic in the process. The Honda Civic Type R also has this feature as standard, and it's an option on most Porsches.
We wouldn't blame enthusiasts who want to drive their i30 N every day for also considering the automatic gearbox, even though it's not quite as involving. It offers crisp shifts, and if you floor the accelerator it engages 'N Power Shift', which maintains power during gear changes for maximum acceleration.
The i30 N also has an electronic limited-slip differential (LSD). This sophisticated feature varies power between the front wheels when different amounts of grip are available, reducing understeer. Even without it, the standard i30 N generates plenty of grip and stubbornly holds on to a line through corners. In combination with the communicative steering, the i30 N really gives you confidence when driving it quickly.  
Then there's the standard launch-control feature, which enables the quickest possible getaway from a standing start, and the shift up lights, which illuminate progressively as the engine revs towards the red line, indicating when you should change gear.
Electronically adjustable suspension is also standard, and this is altered via the driving-mode selector, which allows you to choose from Eco, Normal and Sport modes. Whichever setting you go for, the i30 feels planted to the road and shows excellent body control. For 2020, this was improved for the updated i30 N, with Hyundai's engineers actually making the suspension slightly softer. Taking knowledge gained from the i30 N Fastback, the revised chassis works better on Britain's lumpy Tarmac, soaking up bumps more efficiently and staying more composed. It's still pretty focused though, so if you like a comfortable car or often transport passengers, the i30 N might get a bit frustrating.
Partnership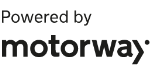 Need to sell your car?
Find your best offer from over 5,000+ dealers. It's that easy.
There's an 'N' mode, which puts the steering, exhaust, suspension and accelerator response in their most aggressive settings, although you can also configure these systems individually with the N Custom setting. The level of adjustability this allows is welcome, as the i30 N is at its best on UK roads with the throttle response, exhaust noise and steering weight all ramped up but the suspension left in the more forgiving Normal setting.
The exhaust note is also worth mentioning. Stick the i30 N in 'N' mode and you'll hear all sorts of bangs and pops from the back of the car thanks to the active exhaust.
The individual elements detailed above create a car that's greater than the sum of its impressive parts, yet as with any true driver's car, it's the steering and suspension that are the true stars of the i30 N show. As you can probably tell by now, we're big fans.