Used Hyundai i30 buying guide: 2012-2017 (Mk2)
With a long warranty, plenty of equipment and impressive reliability, the Hyundai i30 is a savvy used buy
It's easy to forget the Hyundai i30 that launched in 2012 was just the second generation of the hatchback; at the time, the Mk6 Volkswagen Golf had already been on sale for three years. That's because its high quality, dependability and equipment levels all impressed, without having to be couched in terms of it being a "budget choice".
When this i30 arrived, it had far more contemporary looks and had grown quite considerably, providing more interior space for passengers to get comfortable. It was also more refined and enjoyable to drive, even if it couldn't quite match the fun of sharper rivals like the Ford Focus and Mazda3.
It was replaced in 2017 by the third generation of Hyundai i30, so plenty of used examples are now finding their way on to the market at affordable prices. Lots of these will have been leased and should have been well maintained. The i30 also tended to be a car that appealed to sensible drivers, so abused examples are quite rare.
Hyundai i30 history
Launched in March 2012, the Mk2 Hyundai i30 five-door hatchback was initially offered with a 1.4 or 1.6-litre petrol engine, or a 1.6-litre CRDi diesel tuned to produce 109 or 126bhp. The 1.6-litre engines could be chosen with an automatic gearbox as well as the standard manual, while trim levels included Classic, Active, Style and Style Nav, with a Premium trim coming shortly after.
The hatchback was quickly followed by a Hyundai i30 Tourer estate in July 2012, offered with a 1.6-litre petrol or diesel engine. Hyundai freshened up the i30 in January 2015 with a mid-life facelift, updating engines and giving the interior and exterior design a makeover. Under the metal, an advanced seven-speed dual-clutch automatic gearbox was also offered.
Customers looking for more performance had to wait for the i30 Turbo, fitted with a turbocharged version of the 1.6-litre petrol engine sending 183bhp to the front wheels. At this time, the range was also simplified down to S, SE and SE Nav trim levels. Production shifted to the third generation of i30 in 2017.
Which is the best Hyundai i30 for me?
The vast majority of i30s sold in the UK came with five doors, which are the best bet for practicality and appeal to families, improving used values. We recommend avoiding undesirable basic trim levels that forgo alloy wheels and key features, while also giving the 1.4-litre engine a miss unless you only ever drive in town. If you prefer an automatic gearbox, the DCT (dual-clutch) is better to drive and cheaper to run than the alternative automatic, if you can stretch to it.
Hyundai's generous kit levels mean even the Classic trim has essentials like air-con, Bluetooth and electric front windows, along with some features you might not expect like a multifunction steering wheel and heated door mirrors. The Active trim gets a style boost in the form of 15-inch alloy wheels, while cruise control, rear parking sensors, electric rear windows and adjustable steering modes make it a better all-round proposition.
Style cars feel a bit more upmarket with automatic light and wipers and dual-zone climate control, while Style Nav adds navigation and a reversing camera to the central screen. Sitting at the top of the range, Premium switches the instruments to include a colour screen, while there's also leather trim and heated front seats.
Running costs, maintenance and parts
The i30 was designed to be affordable to run, hence its lengthy two-year or 20,000-mile (whichever arrives first) service interval, with services costing around £350 to £400 while under warranty.
After this has expired, Hyundai dealerships charge around £100, £150 and £200 for basic, interim and full services respectively, with the cheapest including new oil and software updates. A year's AA breakdown cover is often also included as a reassuring incentive.
Full services also include necessary work like flushing out and replacing the brake fluid (every two years or 20,000 miles) and coolant (every six years or 60,000 miles). Importantly for used buyers, there aren't any pricey cambelt changes to be wary of, because the i30 engines are chain-driven with an item that should last the life of the car.
What to look out for
While smaller wheels tend to be protected by the tyre's sidewall, 17-inch alloy wheels fitted to top versions of the i30 are easy to damage. Look for unsightly kerbing and signs of poor repairs to damaged wheels that can quickly flake off after you take ownership.
It's a similar story inside, because while the i30's interior is generally tough, plastic around the steering column and footwells can become scratched and scuffed quite easily, indicating the car may have had a hard life.
Pay close attention to the owner history, because a considerable number of Hyundai i30s were sold as company cars, hire cars and even to driving schools. While this isn't necessarily a problem and can mean the car has been thoroughly maintained, it can also ring alarm bells if there are signs the car looks tired for its age or has racked up lots of miles in a short space of time.
Recalls
There are positive signs here, because despite the Mk1 i30 being recalled on three occasions, the Mk2 has only been recalled once so far. Affecting manual cars built between January and February 2012, the recall checked for an issue with the handbrake and replaced rear brake components.
Alternatives
The Kia Cee'd is very similar to the i30, sharing lots of the same components, but with different styling inside and out, along with a seven-year warranty (from new) that was two years longer than the Hyundai's.
Other popular alternatives include the Ford Focus, Vauxhall Astra and Peugeot 308, with plenty of availability keeping prices reasonable, and a huge choice of engines and trim levels. There are also some often-overlooked alternatives like the Mazda3 that's one of the best hatchbacks to drive, as well as the sensible but reliable Honda Civic and Toyota Auris. While you might not get quite as much for the same money, the Volkswagen Golf is also a class favourite.
Verdict
There's much to encourage used buyers looking for a Hyundai i30, including the fact later models will still be covered by the balance of the five-year manufacturer's warranty. For those looking for an older i30, seek out a cherished example that's been reliable from the outset, as our owner reviews suggest some individual cars experience niggling faults from the factory. Also keep your eyes peeled for past car-hire firm, driving school or even police ownership and try and get the best trim level you can afford.
Used VW Golf buying guide: 2004-08 (Mk5); 2009-13 (Mk6)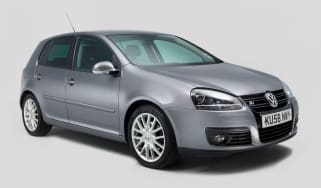 Used VW Golf buying guide: 2004-08 (Mk5); 2009-13 (Mk6)
New Volkswagen Golf GTI Clubsport gets 296bhp and racetrack mode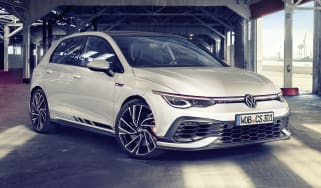 New Volkswagen Golf GTI Clubsport gets 296bhp and racetrack mode
New 2020 Kia Stonic SUV: prices and specs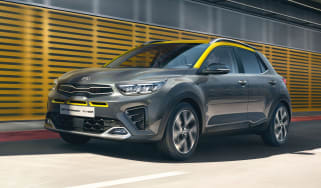 New 2020 Kia Stonic SUV: prices and specs
Updated Peugeot 5008 starts at £29,585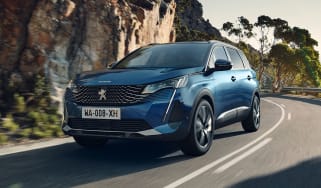 Updated Peugeot 5008 starts at £29,585
Cupra Formentor SUV review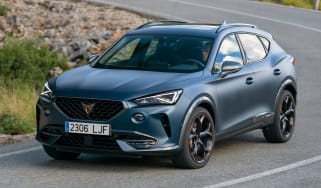 Cupra Formentor SUV review