Lotus Exige coupe review (2012-2021)
"The Lotus Exige Sport 350 and 380 are hugely desirable and among the best-handling cars Lotus has ever made"
Pros
Stunning looks
Impressive performance
Fantastic handling on track
Cons
Very hard ride
Totally impractical
Poor standard equipment
Colin Chapman, the founder of Lotus, had an ethos that became the guiding principle behind some of the most important sports cars to be built in the UK. The Lotus Exige, the raciest and most hardcore model from the Norfolk-based company, shows that his instruction to "simplify and add lightness" is as much a part of the Lotus philosophy as it was over 60 years ago.
The Exige is the ultimate development of the Lotus Elise. The cars share a layout and chassis design, with the engine nestled in behind the driver and a largely hand-built frame clothed with a composite bodyshell.
The big difference between the Exige and Elise is what makes it go. The 1.6 and 1.8-litre engines of the Elise make that car massively quick, yet the Exige takes things even further with a 3.5-litre V6 engine that generates 345bhp in even the least powerful model.
Incredibly, the latest Lotus Exige is actually even lighter and more powerful than the model that went before it, while the company's talented engineers have found ways to make it even more rewarding to drive, too. This included going into minute detail on the gear linkage mechanism, which not only looks fantastic but feels superbly tactile to use. An automatic gearbox is also available, for another £2,000.
More reviews
In-depth reviews
To drive, the Exige provides exactly what it looks capable of delivering. It's a car that thrives on being taken by the scruff of the neck and driven hard, and feels a little caged up and awkward until it's let off the leash. In its element, though, the Exige is responsive and agile in a way few rivals can equal. A Porsche Cayman S may be similarly powerful, but the extra weight it carries means the reactions of the Exige are far more immediate.
The Lotus Exige doesn't actually have a huge number of rivals. In fact, some of its most obvious alternatives come from within Lotus itself. There's the less expensive, less extreme Elise below it in the range, and the slightly larger, more useable Evora above it. For the price of an entry-level Exige 350 Sport you could comfortably buy a Jaguar F-Type S convertible, or a Porsche 718 Cayman S and a very luxurious holiday. But none of its rivals can offer quite the visceral experience of the Exige.
You can make it even more memorable by choosing the optional roadster body, which includes a removable roof panel for big fun on sunny days. Those who don't believe that 345bhp is enough can opt for the Sport 380. It costs the equivalent of another Volkswagen up! On top of the £60,000 of the Sport 350, but you get technical tweaks for an added 30bhp and further reductions in weight. Yet even that model isn't the ultimate Exige.
The Cup 430 takes that title, with a different supercharger and intercooler boosting power to 430bhp for a 0-62mph time of just 3.2 seconds with extra help from a titanium exhaust system. Lotus engineers have managed to shave even more weight from this special model, too, making this one it one of the most uncompromising sports cars on the road – as it needs to be if its near-£100,000 price tag is to be justified. For a devoted few, no doubt it will be. The vast majority, though, will be more than happy with the thrills delivered by the 'entry-level' Sport 350.
As a tiny, squat coupe with the look of a supercar that shrunk in the wash, the Exige does take a bit of effort to live with. The no-holds-barred approach to engineering is plain to see and means that you have to squeeze past structural metalwork to get behind the wheel. Practicality is at a premium, too – you'll find a tiny storage space under the bonnet, and that's about it.
Partnership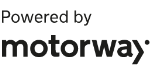 Need to sell your car?
Find your best offer from over 5,000+ dealers. It's that easy.
The chances are, though, if you're in the market for a car like this such trivial points as luggage capacity won't sway your decision, and the Exige is highly unlikely to disappoint drivers looking for an involving driving experience above all else. Our choice would be the regular Sport 350, it provides more than enough excitement for most.
MPG, running costs & CO2
Regular use on track will result in costly servicing and hefty fuel bills
On paper, the Lotus Exige looks a surprisingly economical car. With so little weight to carry around, the 345bhp engine doesn't have to work very hard and can actually return just over 30mpg. However, when driving a car like this you're constantly tempted to use its full potential, and when the needle spins around the rev counter that of the fuel gauge moves pretty quickly, too. This appetite for petrol can make the meagre 43-litre fuel tank a little inconvenient – even when driven gently the Exige can't be expected to travel further than 285 miles between trips to the pumps.
Though an engine with such a prodigious power output can be excused such a thirst, it is rather a shame it makes such an impact on the environment. Its quoted CO2 emissions are 236 grams per kilometer, rising to 242g/km for the Sport 380, so you'll be subjected to a 37% Benefit-in-Kind (BiK) bill if you can wangle an Exige as your company car.
Road tax will cost £450 on each of the first six times it needs renewal, thereafter it reverts to £140 per year. It's also worth looking into insurance costs before you buy, every Exige has been placed in the highest insurance group there is – group 50.
Other running costs for the Exige will be variable, depending on the way it's driven, but Lotus expects the majority of owners to want to see what their cars can do on a race track. Regular circuit action will see the Exige quickly eat its way through tyres and brakes, both of which are consumable items but neither of which are cheap. Clutch components are designed to for hard driving, but these too will be costly when replacement time is necessary.
It's worth remembering that trackday-related wear and tear is expensive to put right on rival cars as well. However, the Exige does have a rather more strict service regime than some rivals – routine service visits are necessary every 9,000 miles. All this adds up to substantial running costs, moreso if you enjoy the Exige to its fullest.
When it comes to looking at the Exige as an investment, the good news is that it's likely to hold onto around 59% of its value after three years. It should also be easy to find a buyer – the Exige has developed a strong and enthusiastic following among loyal devotees of Lotus.
Engines, drive & performance
One of the most rewarding driver's cars at any price
It's under this category that you can find the single reason people buy a Lotus Exige. It looks great and makes a fantastic noise, but it's the inimitable way the lithe Lotus drives that ranks it among the all-time greats.
The designers' goal of achieving the lowest possible weight dominates the driving experience. With no excess fat whatsoever, there's nothing to dull the Exige's responses. The steering isn't power-assisted as with most cars, so there's nothing to corrupt its feel, giving you great confidence. You can easily tell when the front wheels are about to run out of grip and you know that every bit of effort you put into turning is your own. Steering the Exige is a very natural, instinctive experience.
A perfectly set up steering system would be in vain if the Exige's suspension wasn't similarly flawless. Fortunately, the obedient way the car responds to steering inputs defines its character. Put simply, the Lotus goes exactly where you ask it to. Providing you've not exceeded the sky-high reserves of grip the front tyres can provide, you can simply choose your line through a corner and your wish is the Exige's command. It doesn't lean in corners at all, and – thanks to its compact dimensions – is easy to place on the road. It's fitted with control system so clever that even professional race drivers have confirmed its effectiveness by finding the Exige quicker around a track with it on than off. There are also special forged-alloy wheels that conceal racing brakes to reliably rein the excitement in.
Existing drivers of the Elise will feel perfectly at home in the Exige. The interior layout is the same and the controls are familiar, but it won't take long to find that the handling capabilities of the Exige are even more impressive than the already astonishing Elise. You really need a racetrack to even scratch the surface of this car's abilities.
You could argue that this works against it, particularly when you factor in that rip-snorting engine, which provides enough power to make sticking to the speed limit a real challenge. The 345bhp Exige Sport 350 can accelerate in from 0-60m
ph in just 3.8 seconds and can reach 170mph flat out – and the Sport 380 is even faster. While there's no doubting the immediacy and accessibility of this performance – just put your foot down and it's there – it really is a car that needs to be let loose on a track to get the most out of it. At normal driving speeds, the Lotus is still enjoyable, but you get the sense that it's urging you to be a little more playful.
Although the 375bhp Sport 380 is even more explosively fast and makes a lovely – if deafeningly loud – noise through its titanium exhaust system, we'd be happy with the Sport 350, particularly with the six-speed manual gearbox and its beautifully designed shifter mechanism. We were less pleased with the automatic gearbox, which we found changed gear frustratingly slowly and could be uncomfortably jerky in operation.
Although the unassisted steering is great for the feel it provides, it does make hard work of slow-speed steering and maneuvering, and you may not be surprised to learn the Exige isn't the most relaxing car to cruise in thanks to the strident exhaust note of that powerful engine. Few will complain about the ride quality, though – a further advantage of low weight is that the Exige doesn't need stiff springs to keep its body perfectly under control.
Hardcore – and wealthy – enthusiasts will hanker for the range-topping Cup 430. That number refers to a power output that which brings its 0-62mph acceleration time down to a mere 3.2 seconds, courtesy of an uprated supercharger, intercooler and exhaust system. The brakes, from motorsport component specialist AP Racing, are among the biggest ever fitted to a Lotus. The bodywork receives an aerodynamic makeover for Formula One-style downforce, and at just 1,056kg, it's the lightest Exige of all.
Interior & comfort
Firm ride and noisy cabin
All the interior of the Lotus Exige sets to achieve is to provide its driver with somewhere to sit – and it fulfils that brief perfectly. Of course, Lotus drivers know a thing or two about driving and the company has set the driving position up in such a way that those of an average height will find a comfortable posture easy to attain, making it possible to get the very best out of driving the car. It looks great, too, the exposed aluminium giving the car the visual appeal of a stripped-out racer, which is pretty close to what the Exige actually is.
The layout is virtually identical to the Elise from which the Exige is derived. It's extremely simple, with a small, informative instrument binnacle and a few additional controls for the heating system and stereo – if fitted. Many of the switches can be recognised from cars of other marques, and you'll find little in the way of luxury – although air-conditioning is available as an option, you won't find electric seats or an adjustable steering column.
On long journeys, a non-air conditioned Exige can be a hot and noisy experience – that powerful engine is only a few inches over your shoulder and the wide tyres can kick up a din from the road. However, it's not a car with a tooth-rattlingly harsh ride. One virtue of the lightweight Elise and Exige is that they don't need stiff springs to keep them on an even keel, although potholes can be felt – those low-profile tyres don't do much to absorb shocks.
Practicality & boot space
Tiny boot is located behind the engine
Providing fuss-free daily transport doesn't rank highly on the Exige's priority list – it provides just the essentials for the driver and one passenger to enjoy themselves; although it could be argued that it doesn't make their lives particularly easy.
Getting behind the wheel of the squat, road-hugging Exige is a bit of a physical ordeal, and not only for the very tall. With a very low roofline, thick side sills and parts of the safety cage to clamber over, entry and egress can look rather undignified. However, once installed, you'll find plenty of space to work in, however the noise and heat might induce claustrophobia. The very tall may struggle, though – there's very little fore and aft adjustment for the seats.
Storage is extremely limited. You'll find a 98-litre compartment under the front bonnet, but no official provision for interior storage. You can specify a convenience pack with a cup-holder and trinket tray and you might just fit a few small, soft bags behind the seats. In comparison, buyers of the Porsche 718 Cayman will find life very civilised.
Reliability & safety
The Exige S is powered by a Toyota engine
It's fair to say that in the past Lotus has had a dubious reputation for reliability, but the Exige is a very simple car and all of its components are well proven. The V6 engine comes from Toyota, while the traction-control system was developed with industry expert Bosch. The Exige S comes with a three-year/unlimited-mileage warranty.
The small sales volumes of the Lotus Exige means that it's unlikely to be subjected to Euro NCAP crash safety tests, and its lack of electronic safety equipment such as autonomous braking and pedestrian detection would negatively affect the outcome if it did.
However, the aluminum structure of the the Exige is extremely strong and is likely to keep occupants safe in the event of an impact. Driver and passenger airbags are fitted as standard.
Price, value for money & options
Exige S is one of the most expensive Lotus models on sale
A price tag beginning at almost £60,000 is pretty hefty for an Elise-based Lotus, but to get a car with similar performance and handling to the Exige, you'd need to spend a lot more money on something like a Porsche 911 GT3. Nevertheless, with its limited day-to-day usability, any Exige is still a very expensive second car. Especially when you consider that items like air-conditioning, metallic paint and leather trim are on the options list, along with adjustable traction control and upgraded brakes.