Maserati Ghibli saloon - MPG, running costs & CO2
The Maserati Ghibli only makes sense with a hybrid engine
Even buyers after large executive saloons need to count the pennies from time to time and the Maserati Ghibli doesn't quite stand up to scrutiny in terms of economics; the four-cylinder hybrid petrol isn't as thirsty as the V6 or range-topping Trofeo V8, but when compared to rivals like the BMW 5 Series and Audi A7, every version of this Italian saloon is relatively expensive to run.
Maserati Ghibli MPG & CO2
The 2.0-litre four-cylinder petrol engine has mild-hybrid electrical assistance and is the entry point to the Ghibli range. This is capable of returning 33.2mpg and emits 192g/km of CO2, which places it in the top-rate Benefit-in-Kind (BiK) bracket for company-car drivers. In comparison, similarly specced petrol versions of the BMW 5 Series and Mercedes E-Class sit a few bands lower. Both of the Ghibli's German rivals are also available with plug-in hybrid (PHEV) powertrains, with the 530e and E 300 e sitting in the lowest third of the BiK bandings.
Things get even worse when looking at the V6 petrol engine. It manages just 25.6mpg and has stratospheric emissions of 344g/km - more than a V12-engined Rolls-Royce Cullinan. It sounds fantastic and is powerful but frequent visits to the fuel station and top-rate BiK make it hard to recommend.
The V8-powered Ghibli Trofeo manages to make the V6 engine look almost economical, returning an estimated 12.6mpg. To date, Maserati has not yet published the CO2 emissions figure for this model.
In 2020 the V6 diesel Ghibli was discontinued, having previously been capable of around 40mpg.
After the first year's CO2-based road tax (generally included in the on-the-road price), all standard petrol versions of Maserati Ghibli cost £150 a year to tax, falling to £140 a year for the mild hybrid. As the list price (including options) of all versions is more than £40,000, owners are liable for an additional surcharge of £325 a year in years two to six, bringing the annual bill to £475 during that period.
Insurance groups
Another expensive area: that desirable Maserati badge is coveted by many, not just legitimate owners; that, plus high performance and potentially pricey repairs, explains why all Ghiblis are classified in the top group 50 for insurance purposes.
Warranty
Maserati's three-year/unlimited-mileage warranty is decent and on a par with the guarantees offered by Mercedes and BMW.
Servicing
If you've made it this far without quietly putting your wallet away and sighing slightly, it'll come as no surprise to learn servicing and Maserati are two words that are associated with high costs. Maserati does offer fixed-price maintenance packages, though: one of its approved London dealers quotes just under £1,500 for three years' worth of official services for a Ghibli, or £2,500 if you choose the premium package that also covers brakes and windscreen wipers.
Engine management light: top 5 causes of amber engine warning light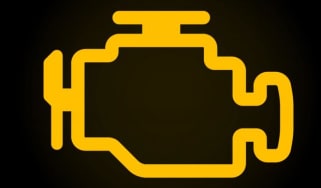 Engine management light: top 5 causes of amber engine warning light
Best new car deals 2023: this week's top car offers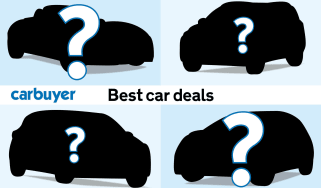 Best new car deals 2023: this week's top car offers
Swoopy new Toyota Sport Crossover Concept to take on Polestar 2 in 2025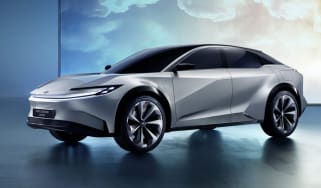 Swoopy new Toyota Sport Crossover Concept to take on Polestar 2 in 2025