Maserati Ghibli saloon - Practicality & boot space
Front-seat occupants are well catered for in the Maserati Ghibli, but those in the rear may wish for more room
As it's a large executive saloon, you'd be forgiven for thinking the Maserati Ghibli would be decidedly spacious inside. While it's by no means disastrously cramped, Mercedes E-Class customers will be able to offer their rear-seat passengers more room and more luggage space.
As we've mentioned previously, the Ghibli can be thought of as a coupe/saloon blend, cut from the same cloth as the Audi A7 and Mercedes CLS. If you're able to convince yourself of this (we'd argue it looks more like a traditional – if very glamorous – saloon), the interior space is actually pretty decent.
Maserati Ghibli interior space & storage
The sloping roofline of the Ghibli means headroom is at a slight premium in the rear, and it's also worth pointing out that the middle back seat is tight. While most rear-wheel-drive saloons suffer from a pronounced transmission-tunnel hump in the floor, the Ghibli is a worse offender than most in this area; it's best thought of as a four-plus-one car, rather than a true five seater. The comfortable seats go some way to making up for this, though.
Aside from this, interior provision is pretty decent. There's an air-conditioned glovebox, large door bins, cup-holders and a decent central storage cubby.
Boot space
At 500 litres, the Maserati Ghibli's boot is a good size, although the load area is a little shallow. It's not fair to quibble about the 20 extra litres you get in a BMW 5 Series or the extra 40 found in an E-Class, but a relatively high load lip and prominent body-coloured bumpers mean putting bulky items into the Ghibli's boot requires a little more concentration than you might wish.
Towing
Caravanners and trailer owners need to look elsewhere, as Maserati doesn't recommend using the Ghibli as a tow car, despite two very powerful and torquey engines. Perhaps the company thinks a caravan would cramp the Ghibli's style...
Tesla Cybertruck finally delivered: specs, prices and UK availability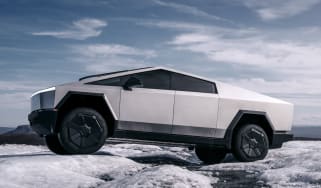 Tesla Cybertruck finally delivered: specs, prices and UK availability
Engine management light: top 5 causes of amber engine warning light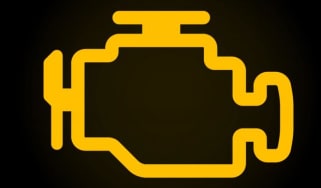 Engine management light: top 5 causes of amber engine warning light
Best new car deals 2023: this week's top car offers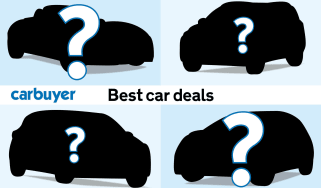 Best new car deals 2023: this week's top car offers