New Vauxhall Insignia 2013 debuts at Frankfurt
The new Vauxhall Insignia is on display at the Frankfurt Motor Show
The new Vauxhall Insignia 2013 is on display at the Frankfurt Motor Show 2013, with the company showing off the car's ability to get emissions less than 99g/km. The Vauxhall Insignia 2013 is available to order now, with first deliveries starting in October this year.
What's more, most models are thousands of pounds cheaper than the previous model. The cheapest car will now start at £16,279 – £1,771 less than the base model previously.
Running costs have been significantly reduced as well, with the 118bhp 2.0-litre car returning 76.3mpg with road tax-busting emissions of 99g/km.
Two new petrol engines will be available for the Vauxhall Insignia, available in either 1.6-litre or 2.0-litre forms. Three diesel engines are available – the frugal 118bhp model, a mid-range 138bhp engine and a top-of-the-range 161bhp version.
The exterior hasn't changed too much, with only a bigger grille, new rear lights and a repositioned Vauxhall badge. It will be available as a five-door hatchback, a four-door saloon and as a more practical estate. Under the skin are where the real changes have been made, with a host of both handling and interior improvements.
The dashboard has been redesigned to make the buttons and features much easier to use, with an optional touch-screen that can use apps from your mobile phone and can be controlled using iPhone voice commands.
Digital radio is now standard across the Insignia range. There's a new steering wheel with entertainment controls, revised dials and new paint options to choose from, too. Cruise control, Bluetooth, USB connectivity, climate control and daytime running lights are standard on all models.
The new Vauxhall Insignia promises to be more fun to drive, as well, though not at the expense of comfort. The steering has been upgraded to make the car more responsive, and Vauxhall has made the drive quieter and more comfortable for motorway cruising.
At £18,690, the new 2.0-litre 118bhp diesel model compares favourably to its rivals in terms of price. It's cheaper than the £20,715 Volkswagen Passat 1.6-litre TDI diesel and only slightly more expensive than the £18,140 Ford Mondeo 1.6-litre TDCi diesel. It should prove much cheaper to run than the Ford, however, thanks to the low emissions and high fuel economy.
For the full Vauxhall range, visit the CarBuyer Vauxhall reviews page.
Nissan Ariya vs Volvo XC40 vs Volkswagen ID.4 - which is best?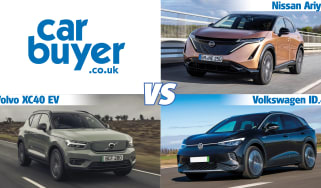 Nissan Ariya vs Volvo XC40 vs Volkswagen ID.4 - which is best?
Best new car deals 2022: this week's top car offers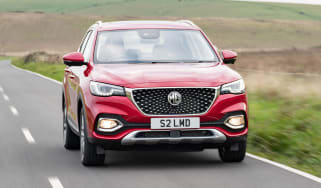 Best new car deals 2022: this week's top car offers
Kia Niro EV review