Vauxhall Corsa deal for young drivers
Young drivers can get 15 per cent off a new Vauxhall Corsa when they pass their test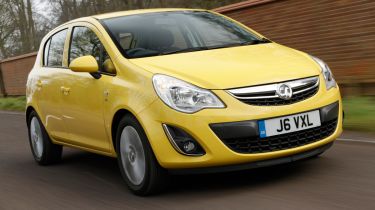 The Vauxhall Corsa is a popular choice for new drivers, and now students who pass their test with BSM driving school can get 15 per cent off a new one. That means young drivers could get their hands on a Corsa for as little as £8,071.
The money-saving scheme is being run by insurance company Marmalade and BSM driving schools to give their customers a better deal on a new car. The Vauxhall Corsa should be familiar to the students, as BSM uses them as its learning vehicles.
Mark Peacock, head of BSM, said: "It is no secret that the cost of buying and insuring their first car can be a barrier for young people being able to make the most of passing their driving test. Being able to drive is a vital life skill as it opens the door for greater employment and social opportunities."
Young drivers who pass their test with the company can also get up to £2,000 cashback when they buy the discounted Vauxhall Corsa – particularly useful when you consider the rising cost of insurance for newly qualified drivers.
If you are a young driver and don't like the Vauxhall Corsa, or you haven't had lessons with BSM, you should check out our list of the best first cars to find out the one that's right for you. We've also got a list of the best cheap cars to insure, for those interested in cars with rock-bottom insurance premiums.
The Vauxhall Corsa comes with very little equipment as standard, so it's a good idea to find out if its got everything you need before you sign on the dotted line. However the 1.3-litre CDTi diesel model is cheap to run, getting 85.6mpg and 88g/km CO2, meaning free road tax. The boot is bigger than a Ford Fiesta too, at 276 litres with the rear seats up.
All Vauxhalls, including the Corsa, come with a lifetime warranty of up to 100,000 miles, which is a big plus for young buyers looking for a reliable and cheap-to-run car.
For the full Vauxhall range visit the CarBuyer Vauxhall reviews page.