Toyota Prius review: what's it like to live with?
Our man sees how advanced Toyota Prius Plug-In works on his busy urban commute
What is a Toyota Prius Plug-In Hybrid really like to own? Art director Darren Wilson will be spending the next year with the car to find out, in this real-world review. He'll be living with the car on a daily basis to find out what we can't from a normal review - what it's like to have one.
As we all know, the cost of living is soaring. Being a family man with the usual expenses to meet, I'm always looking to shave a few quid off the household bills. So I was delighted to take delivery of the latest addition to our fleet: the Toyota Prius Plug-in.
At first glance, it looks just like any other Prius, but this one is significantly different under the skin. Plug it in to any mains power socket or electric vehicle charging point for an hour or so, and it'll give you up to 15 miles of electric-only, zero-emissions motoring.
And while 15 miles doesn't seem much for an electric car, there's no range anxiety with this Toyota. Once the charge has been depleted, the Prius' familiar 1.8-litre petrol engine seamlessly kicks in and the car reverts to its regular petrol-electric hybrid mode.
Toyota claims most people rarely drive more than 12 miles each day, so they should almost never need to call on the old-fashioned internal combustion engine. However, you do need to adjust your driving style to get the best out of the Plug-in, as Toyota's Richard Seymour explained. "The car needs to be driven sensibly to make the most of the range," he said. He suggested saving power by reducing the use of heated seats and being gentle with the accelerator.
We agreed that my commute would be an ideal test for the car, as I live around 10 miles from the CarBuyer central London offices. And as I don't have the ability to charge the Toyota at home, I'll have to drive as efficiently as possible to maximise the range of the lithium-ion battery pack every day.
Richard also warned that the car will recognise good (or bad) driving and adjust itself accordingly, which could significantly alter the electric range. So far, I've found the hilly part of my commute drains charge very quickly. However, there are ways around this.
The Prius Plug-in has an HV-EV button, which can be pressed after charging or during driving to switch between hybrid and electric modes. The remaining charge is then stored until later. This means I can drive most of the way home on electric power, until I reach the steep incline before my house, where I switch to hybrid mode to power up the hill. That leaves me enough charge to roll down the next morning, using the car's regenerative braking to boost the battery enough to get over half way back to work the following day.
Partnership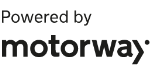 Need to sell your car?
Find your best offer from over 5,000+ dealers. It's that easy.
It appears these tricks are working, because after almost a month and 350 miles of driving, I'm still on the same tank of petrol the car was delivered with, while the Toyota's trip computer reckons I'm getting 76mpg. Not bad for a beginner. However, I won't be happy until I've beaten the 100mpg record set by my colleague's old Vauxhall Ampera range-extender.
I've also spent £10 to join Source London's network of charging points, which gives me unlimited power for a year. Unfortunately, two of the three I've visited so far weren't working – pretty frustrating for a plug-in hybrid driver, but potentially disastrous if I was running an electric-only vehicle.
The only disappointment has been the Prius' firm suspension, which can be uncomfortable on London's pothole-scarred roads. But overall I'm loving my hi-tech eco adventure, and I'm even considering fitting an outside socket at home to get maximum benefit from the car.
| | |
| --- | --- |
| | Toyota Prius Plug-In 1.8 CVT |
| Owned since | April 2013 |
| Price new | £28,245 (inc. £5k government grant) |
| Engine | 1.8-litre 98bhp 4cyl petrol plus 60kW electric motor |
| Emissions and tax | 49g/km, £0 |
| Options | Leather seats (£1,500), metallic paint (£495) |
| Insurance | £339 for a 42-year-old from Banbury, Oxfordshire, with three penalty points. Quote provided by AA (0800 107 0680). |
| Mileage so far | 350 |
| Fuel Economy | 76mpg |
| Costs so far | None |
| Problems so far | None |