Get £500 free fuel with a new Vauxhall
Vauxhall is offering free fuel on new models bought between 16-19 May 2014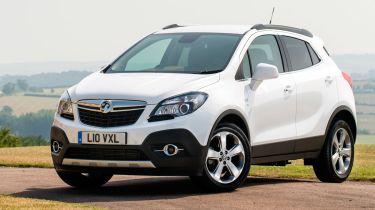 Vauxhall showrooms across the country are hosting 'The Big Event' from 16-19 May 2014. Buyers are being offered £500 of fuel with all new Vauxhall cars and vans, as well as 20 per cent off accessories including sat-nav systems, iPhone/iPad cradles and boot liners.
The free fuel offer is even available on Vauxhall newcomers such as the Vauxhall Cascada convertible, Vauxhall Adam and the Vauxhall Mokka SUV.
The free-fuel deal is just one of the latest offers Vauxhall is tantalising the car-buying public with, and there are currently some attractive finance deals to be had. So, you could get interest-free credit for up to five years, while the company will make up to a £2,000 deposit contribution on selected models.
Also available is a 2.9 per cent APR representative Flexible Personal Contract Purchase Plan (PCP) on the Vauxhall Adam – meaning you can buy one for just £99 per month. The larger Vauxhall Mokka SUV is available from £199 per month.
Meanwhile, the high-selling Vauxhall Corsa gets zero per cent APR PCP deals starting at just £179 per month, with a £179 deposit and one year's free insurance, on either a Vauxhall Corsa Excite or a Vauxhall Corsa Limited Edition model.
The offer is also available on vans including the Vauxhall Corsa van, Vauxhall Combo, Vauxhall Vivaro, and Vauxhall Movano.
Tim Tozer, Vauxhall's chairman and managing director said: "Vauxhall's Big Event gives customers the opportunity to take advantage of a range of fantastic offers and incentives, from helping to cut costs at the fuel pumps to discounts on accessories. Vauxhall customers can make big savings on new cars and vans including new-to-market models such as Cascada, ADAM and Mokka."
All new cars get Vauxhall's Lifetime Warranty, which is valid for the lifetime of the vehicle up to a maximum of 100,000 miles.
For reviews of the entire Vauxhall range – including all the models mentioned above – visit the Carbuyer Vauxhall reviews page.