New Skoda Roomster: prices, specs, release date
New version of the Skoda Roomster mini MPV rumoured to be based on Volkswagen Caddy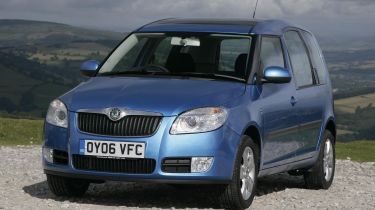 A new Skoda Roomster is due to be launched in 2016 and will be based on the passenger version of the Volkswagen Caddy, according to a Skoda insider.
The decision means the new Roomster will be a significant departure from the outgoing model, which is only available to order from existing stock now that production has finished.
A Caddy-based car would put Skoda up against rivals like the Citroen Berlingo Multispace and Peugeot Partner Tepee. We expect details of the new Roomster to be confirmed in the next couple of months and the car could be in showrooms as soon as next year.
The Skoda insider said: "It can come to market pretty soon. The Caddy goes on sale in the middle of the year, so we won't be that far away. It's possible that we might see [the Roomster] later this year, with it going on sale sometime next year."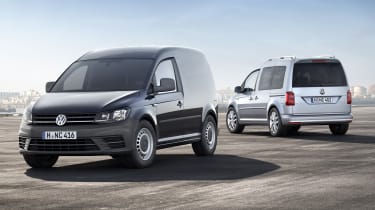 The outgoing Roomster hasn't sold in sufficient numbers to be replaced in a like-for-like manner, but using the VW Caddy as a base makes a new model economically viable while, Skoda hopes, increasing the car's appeal amongst buyers.
Skoda has sold around 3,000 Roomsters a year in Britain since the model went on sale, and it's believed the UK is one country where the new version will definitely be launched.
The original Roomster was a practical model, with plenty of interior space, and this is unlikely to change with the launch of the new model. However, while the old Roomster was car-like to drive, the new model will feel a little more like a van.
The new Roomster is likely to be priced a little lower than the MPV version of the Caddy - called the Caddy Life. That means it'll start at less than £19,000 for a version fitted with a 100bhp 1.6-litre diesel engine. A 2.0-litre diesel engine could also be offered alongside automatic gearboxes.
Standard equipment will include sliding rear doors and air-conditioning. Alloy wheels, a CD player and a range of electronic safety devices are likely to be available.
Our story on the Roomster comes after recent news that Skoda is attempting to revive the fortunes of another slow seller, the Rapid Spaceback. Prices have been reduced across the range, with savings ranging between £1,300 and £1,900, depending on which exact version you buy.