Vauxhall Zafira fires: second recall issued
A second recall to deal with fires breaking out in Vauxhall Zafiras has been issued; set to cost GM £40million
A second recall to has been issued to deal with a fire hazard related to the heating and ventilation system on Vauxhall Zafira 'B' models that were on sale in the UK between 2009 and 2014. This latest recall has been designed to stop the fire hazard once and for all, after the initial recall apparently failed to remove the risk. This latest recall is set to cost Vauxhall's Parent company - General Motors (GM) - around £40million. Owners will be contacted by Vauxhall and repairs will begin in the first week of August.
Two senior figures from the company - Vauxhall's customer experience director and GM's senior chief Charles J Klein - announced the recall at a special hearing in front of the Transport Select committee.
Addressing committee MPs, Hope said: "Our focus is on getting the safety recall completed. We don't have current plans for inconvenience and worry. We will address further steps" after the recall is complete.
"We have the first recorded case in a Zafira B that can be clearly attributed to the heating and ventilation fire that we are talking about here on the 11 February 2009. We are truly sorry and I apologise for customers who have been inconvenienced."
For more information on recalls, read our car recall guide here
This latest fix - that was originally announced in May - is focussed on replacing the faulty soldered fuse resistor with a wax fuse resistor, which reduces the possibility for manipulation.
With an expected cost of around £40million, a Vauxhall spokesman said "Money is never any issue these days with General Motors as far as safety is concerned." Owners hoping for compensation, however, will be disappointed, as all resources will be poured into fixing the issue, with none left over for compensating those people affected.
Naturally, all work will be carried out free of charge, with all models getting a new wax fuse resistor, as well as a new blower motor and a new moulding at the base of the windscreen to stop water getting into the system in the first place. Owners will be contacted and a repair slot will be booked for them at their local Vauxhall dealership, with the work carried out free of charge.
What about the first recall?
Around 130 fires were reported in Zafira 'B' models, on sale from 2008 to 2013, with concerned owners starting their own Facebook page and the problem being highlighted on the BBC Watchdog programme.
Vauxhall immediately initiated an 'inspection and rework' programme, contacting owners of the 234,938 affected cars. That has now been upgraded to a full safety recall, with the Driver and Vehicle Standards Agency (DVSA) helping to ensure that no potentially affected cars slip through the net.
The DVSA agreed with Vauxhall's investigations, which have identified the cause of fires as faulty repairs of a thermal fuse in a resistor that forms part of the heating and ventilation system in cars with either manual air-conditioning or no air-conditioning – cars with climate control aren't affected.
Vauxhall has already checked nearly 50,000 cars, replacing the thermal fuse where necessary, while also replacing the cabin pollen filter and checking for a hole in the windscreen surround that might have been caused by the refitting of a windscreen and could let water into the system, causing corrosion to the fan system.
Corrosion of the blower unit, or wear and tear through use, is the most likely fault, which should trigger the safe activation of the thermal fuse. All the work is being carried out free of charge.
Vauxhall's inspections have involved random checks of 1,000 cars, of which 2.6% have been found to have badly repaired fuses. The fuse is designed to deactivate the system in event of a fault, to prevent overheating.
However, our sister title Auto Express was given an exclusive look at some unauthorised repairs, where the fuse had been bypassed through highly dangerous, yet ingenious means. These include using copper wire to reconnect the fuse terminals, holding it together with a crocodile clip or even screwing it back in place.
Healthy fuses use a metal spring held in place by a special copper-free solder, which is designed to release the spring and break the circuit if the temperature reaches 184 degrees Celsius. A replacement unit costs less than £30, but some repairers have made their own attempts to reconnect the system, including using normal plumbing or electrical solder, which means the fuse won't break at the required temperature. That can lead to unwanted high temperatures, which can cause a fire in the system.
The investigations and correct repair method have now being approved by the DVSA. Vauxhall supplier company Mahler Behr has also been involved in the investigation, carrying out 15,000 cycle tests to ensure there's no other risk of fire in the system. It's now working around the clock to manufacture enough replacement parts for Vauxhall to fit as part of the recall.
To boost confidence and increase safety further, Vauxhall has recently announced a second recall relating to this issue. From August 2016 it will be sending out letters to all affected Zafira B owners, inviting them to bring their cars in for further repairs. These repairs will comprise replacing the current soldered fuse resistor with a wax resistor, reducing the chances of potentially incorrect repairs being made in the future.
Vauxhall will also fit a new blower motor to these cars, as well as a new moulding at the base of the windscreen to address a potential issue with water ingress. Any affected Zafira owners who have not brought their cars in for the first recall should still do so, as the second set of repairs will be carried out separately.
Vauxhall Chairman Rory Harvey told Auto Express: "We want all Vauxhall owners to be safe in their cars – safety is paramount to us at Vauxhall.
"We recognise that some of these cars could be on their third, fourth or even fifth owners and people may be driving vehicles which have been improperly repaired without their knowledge or before they bought the vehicle. That's why we wanted to instigate this safety recall.
"The DVSA's acknowledgement of the root cause is an important milestone, but the important thing now is to ensure that all Zafira B owners bring their vehicles in for inspection and rework."
Vauxhall is advising owners of affected cars who are aware of repairs having been carried out to the heating and ventilation system or with a currently faulty system to only use their fans on the fourth speed to demist the windows. This speed uses a different fuse system to the first three fan speeds.
It's hoped that, with Vauxhall's 400-strong dealer network working flat out, the recall action can be completed within three months, with the oldest and most vulnerable vehicles being prioritised.
Speed awareness course: how much does it cost, how long does it take and how do you do one online?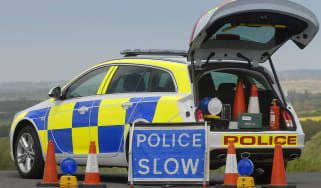 Speed awareness course: how much does it cost, how long does it take and how do you do one online?
Best new car deals 2022: this week's top car offers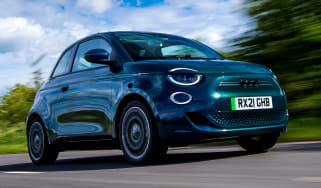 Best new car deals 2022: this week's top car offers
New car delivery times: how long will you have to wait?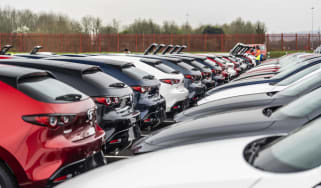 New car delivery times: how long will you have to wait?