Watchdog: Owner's raging after mysterious Vauxhall Corsa fire
Corsa owner angry Vauxhall won't investigate engine bay blaze; he has to leave it to insurer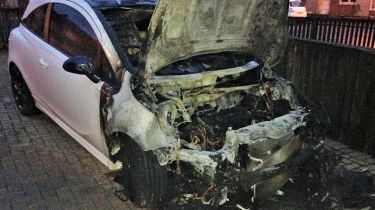 Our sister website Auto Express often hears about bad clutches, shoddy brakes and other mechanical gripes at, but fires are more of a rarity. So they were shocked when Graham Johnston, from Kilbirnie, Ayrshire, contacted Auto Express for help after his daughter's 2014 Vauxhall Corsa burst into flames.
According to Graham, the car had been immaculately cared for, and on the night of the fire, was parked as usual on the driveway.
"Later that evening, at about 11.30pm, a neighbour noticed smoke appearing from the passenger side of the Corsa," he said. "She immediately called the fire brigade."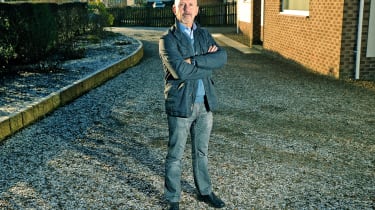 The smoke quickly turned into flames, and although the emergency services arrived within minutes, Graham said the Corsa was "totally ablaze" by then. He was later told by Kilbirnie's Fire Chief that the cause was not malicious damage, but rather an electrical fault starting from the engine compartment, near the battery. This was confirmed in the official fire report seen by Auto Express.
The Corsa had been so badly damaged in the fire that it had to be written off, but to Graham's surprise, neither Vauxhall, nor his dealership, Arnold Clark of Linwood, was interested in helping with his case.
"Despite meetings and discussions with Arnold Clark management and a representative of Vauxhall, we learned that they had no interest in recovering or inspecting the vehicle, and would be offering no assistance," Graham explained.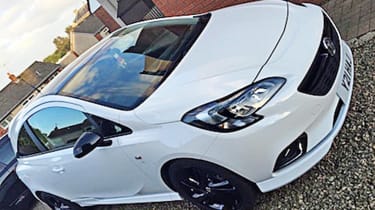 He was told his only option would be to make an insurance claim – even though, at the time of the incident, the car was less than a year old, and still under warranty. Graham was not pleased, adding: "As well as safety concerns, we're worried about mounting costs, and losing our no-claims discounts."
Auto Express called Vauxhall to find out more, and see if the issue was linked to the Zafira fire recall. A spokesman told us: "The car now belongs to the insurance company, and it is up to the insurer to inspect the vehicle and determine what has caused the fire.
"It will then determine whether or not to involve Vauxhall directly. Fires can happen for all sorts of reasons, and it's the insurer's duty to compensate the owner for the vehicle loss incurred."