Audi e-tron 2019: specs, price and on-sale date
All-new Audi e-tron EV SUV costs £7k more than Jaguar I-Pace
The new Audi e-tron will start at £71,490, with a lavish Launch Edition model costing £82,240 (before the £3,500 Plug-in Car Grant). Audi expects UK deliveries to begin in April.
A large luxury EV to rival the Jaguar I-Pace, Mercedes EQ C and Tesla Model X, the e-tron is the German brand's first all-electric car and sits between the Q5 and Q7 SUVs in terms of size.
Since autumn last year, customers can have been able to place a £1,000 deposit online that entitles them to order the new car before anyone else. The e-tron is more expensive than the Jaguar I-Pace, which starts at around £65,000, while the Tesla Model X is more than both the Audi and the Jaguar, at £81,000.
Take a look at our round-up of the ten best electric cars
Audi claims a 241-mile range for the e-tron (under WLTP testing), putting it behind the 292-mile range of the Jaguar I-Pace. The Audi's 95kWh battery is capable of charging to 80% capacity in 30 minutes from a 150kW fast charger.
The Audi e-tron is powered by two electric motors – one for each axle, creating a four-wheel-drive system that Audi calls 'e-quattro'. Together these produce the equivalent of 356bhp, or 402bhp for up to 10 seconds when required; 0-62mph takes 5.7 seconds, while a top speed of 124mph is average for an EV of this type.
Conservatively styled to suit Audi's customer base, the e-tron sets itself apart from its more fashion-forward rivals. The new car can be picked out from its standard SUV siblings by a filled-in grille and optional cameras to replace conventional side mirrors.
Get the latest electric and hybrid car news, reviews and analysis on DrivingElectric.com
Audi e-tron trims and specifications
The car will be offered in two trim levels when it arrives on sale, with buyers expected to be offered a standard model simply called 'e-tron' plus a luxurious Launch Edition. A number of styling packs will be offered, along with 19, 20 or 21-inch wheels. A later performance-orientated Audi Sport version of the e-tron will wear 22-inch alloys.
Standard e-tron trim includes 20-inch five-spoke alloy wheels and LED headlights, while the Launch Edition gets 21-inch 'platinum-look' wheels, black exterior trim, Matrix LED headlights that automatically adapt for traffic, and rear-facing cameras and OLED screens that replace traditional door mirrors.
Inside, the Launch Edition has enhanced Valcona leather, a panoramic sunroof, electric steering wheel adjustment and an interior preconditioning system that can heat or cool the car before you get in via a smartphone app.
Convenience features are also boosted with adaptive cruise control, traffic-sign recognition and a 360-degree camera view.
Along with the e-tron and Launch Edition, customers who placed an early deposit were also given the choice of an exclusive Edition 1 version, with an even higher specification. However, all 30 e-tron Edition 1 models for the UK have already been reserved, according to Audi.
The production e-tron will be the first of many Audi models to be built on the Volkswagen Group's next-generation MEB platform; Audi claims that 20 electrified cars – both EVs and hybrids – will join its range by 2025. The new car will be built at Audi's carbon-neutral factory in Brussels.
Although a new Q6 model is known to be joining the range, Audi has decided its electric SUV will be named in such a way as to separate it from its more conventional stablemates. Stepping outside the existing model name hierarchy also gives Audi greater freedom on pricing.
Audi boss Rupert Stadler admitted "I would not like to limit the nomenclature for the first car, because Q6 fixes the price as well as Q8 is fixing a price, and I would like to feel free." This comes as a strong hint that the e-tron's advanced battery technology could push its price beyond that of the Audi Q7.
Audi e-tron SUV concept
The Audi e-tron SUV draws its style from the e-tron concept first revealed at the 2015 Frankfurt Motor Show. The show car was a collaborative design effort between Audi's German and American studios.
Discussing the proportions and features hoped to set the e-tron apart, Audi's head of total vehicle development, Dr Rudiger Chmielewski, told Carbuyer that: "We have found the right height. You will find this in the exterior. You'll also find the headlight pattern in all our electric cars."
The e-tron concept saw the debut of Audi's 'Matrix' Organic Light Emitting Diode (OLED) lighting technology, which is continuously variable and can keep the road ahead illuminated without dazzling other drivers. This works by moving and turning off individual OLEDs to 'bend' and curve their beams around other cars on the road.
Dr Chmielewski continued: "The flush door handles will feature, too. A lot of heart went into these. We hope we can use them with rear-view cameras [instead of door mirrors]." Regulations will have to change for this to become a reality, however.
As well as all-electric rivals, the e-tron will take on conventionally-powered coupe/SUV crossovers like the BMW X6 and Mercedes GLE Coupe. Audi claims that the Q6 will be the most aerodynamically efficient car in its class, which will help increase its range.
The car's launch will coincide with big changes in electric car infrastructure – especially in Audi's home market of Germany. Dr Chmielewski said: "By the time we launch the e-tron, we'll have a fast-charge network in Germany. An 80% charge will take 30 minutes. The success of a model like this will depend on the infrastructure." He also confirmed that Audi was developing wireless inductive charging for installation at owners' homes.
We've already driven the Audi e-tron, and you can read our in-depth verdict, along with our review of its rival the Jaguar I-Pace.
Best new car deals 2020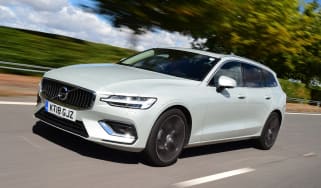 2020 scrappage schemes: the complete guide
2020 scrappage schemes: the complete guide
The UK's top 10 best-selling cars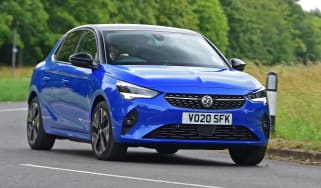 The UK's top 10 best-selling cars