Volkswagen teams with NVIDIA in advanced cockpit development
Volkswagen is to join forces with tech giant NVIDIA to develop a new generation of interactive in-car technology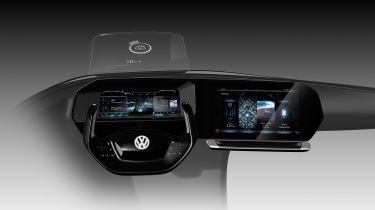 Volkswagen and NVIDIA – a global supplier of high-technology components – are to join forces in developing a new generation of driver-assistance technology.
Appearing at the 2017 Consumer Electronics Show in Las Vegas in January, Johann Jungwirth, chief digital officer for the VW Group, explained that in creating an "artificial intelligence-based cockpit", Volkswagen intends to deliver "the best digital user experience in the world".
This news follows Thursday's announcement that Audi and NVIDIA are to jointly develop the technology behind Audi's planned fully autonomous cars and offers a strong hint that autonomous technology could appear in VW cars in future – and perhaps other brands from the VW Group, including SEAT and Skoda.
However, there has been no confirmation of whether autonomous driving is an aim of Volkswagen's new technology – the goal at present is to make driving easier for humans. Referred to as AI-Cockpit, the digital driving environment will reduce the number of physical controls and buttons. The computers behind it are claimed to have self-learning capabilities and can anticipate the needs of the driver, providing assistance before it's requested.
The system – under development at the Volkswagen Group Future Centre in California – is expected to appear in selected production Volkswagen models in the coming years. The German company's partnership with NVIDIA could see artificial-intelligence technology appearing in cars from any of VW Group's 12 brands.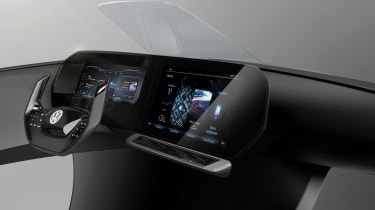 Virtual Cockpit technology
Audi, also a VW Group manufacturer, has offered a user-configurable Virtual Cockpit display for some time now. Available as an optional extra in many models, including the Audi A3, this all-digital dashboard replaces conventional instruments and can be set to display data – including navigation or media information – according to the driver's wishes. The Virtual Cockpit system itself uses NVIDIA technical know-how.
Volkswagen cars have not as yet implemented this technology, but the link-up with NVIDIA suggests that VW's AI-Cockpit will be considerably more advanced and may pave the way for a move towards autonomous operation by future Volkswagen cars.