Orders now being taken for luxurious new Lexus LS
Lexus' range-topping saloon gets plenty of technology, luxury and safety kit
The new Lexus LS has been unveiled. It promises a distinctly Japanese take on the large luxury saloon and the latest in cutting-edge safety. Together, these aspects should be enough to ensure the latest LS has what it takes to compete with the new Audi A8 and the facelifted Mercedes S-Class.
The LS will be a flagship for Lexus and with that status comes a host of cutting-edge technology – much of it to do with ensuring the car's occupants (as well as other road users) are kept as safe possible.
New Lexus LS: specifications
The new Lexus LS will be available in four trim levels, with the standard LS 500h model joined by Luxury, F Sport and Premier versions.
The standard LS 500h gets 20-inch alloys, automatic lights, a 12.3-inch infotainment screen, sat-nav, a 12-speaker stereo and a 360-degree 'Panoramic View Monitor' with pedestrian alert. Full leather upholstery is standard, with the front seats being heated, ventilated and 20-way adjustable.
A step up to Luxury trim brings four-zone climate control, a 23-speaker Mark Levinson stereo, plus heated and ventilated seats for the rear passengers, too, as well as uprated leather trim and 28-way adjustment for front seats.
As with other Lexus models, F-Sport trim brings a sportier edge to proceedings, with a combination of styling tweaks and changes to the way the LS drives. There are exclusive alloy wheels with lower-profile tyres, along with new treatments to the grille, front bumper and bootlid.
Inside, the car gets plenty of similarly sporty touches, including a digital display that replaces traditional dials with a combination of screens and a moving bezel – technology that also features on the Lexus LC coupe. The car also gets variable-ratio steering and rear-wheel steering that add a sportier feel to the driving experience.
Premier trim sits at the top of the range – Lexus claims that it "delivers the fullest expression of 'Omotenashi', the Japanese tradition of hospitality that inspires features that prioritise the comfort and safety of everyone on board". Shiatsu massage functions feature on all four seats, while those in the rear gain 22-way adjustment and an ottoman-style extending leg rest, along with a rear-seat entertainment system. Premier trim also comes with the full complement of Lexus System + A active safety and driver-assistance features.
Safety
Key to this are two safety packs. The first of these, Lexus' Safety System +, is already found in other models in the brand's line-up – although its constituent elements are said to have been improved for the new LS. Safety System + comprises adaptive cruise control, lane-departure warning and a pre-collision system, which tightens the car's seatbelts and applies the brakes automatically if it detects an imminent impact.
Also fitted is Lexus' new Safety System + A, which includes pedestrian detection and traffic-sign recognition, as well Active Steering Assist. This last item works in conjunction with the pre-collision system and, if it determines a crash cannot be avoided by braking alone, will calculate if it's possible to steer the car out of trouble; if that's the case, it'll do so automatically.
Front Cross Traffic Alert is also part of System + A, and this scans when the LS is stopped at junctions, warning you of crossing traffic. There are also a number of parking assistance features, including a panoramic bird's-eye camera setup and a sonar that scans for pedestrians; should this detect someone is in the path of a reversing LS, the brakes will apply automatically.
Lexus' CoDrive package, meanwhile, combines the adaptive cruise control system with a Lane Tracing Assist feature to provide a semi-autonomous experience. The adaptive cruise control will match the speed of the car in front, while Lane Tracing uses cameras to read road markings, and can follow the path of the car in front if lane lines are faded or unclear.
Much of the information surrounding these systems will be presented to the driver on a head-up display, while night-time drives will be made clearer by the LED headlights, which automatically dip specific areas of their beams, allowing you to effectively drive with full-beam headlights on without dazzling other road users.
Engine
Lexus is famous for its petrol-electric hybrid setups, and the 349bhp LS 500h combines two electric motors with a twin-turbo 3.5-litre V6 petrol engine, blending economy with smoothness and performance. The company's new 'multi stage' hybrid system can operate in electric-only mode at speeds up to 87mph, while the 'four-stage shift' gearbox replicates the action of the standard LS' 10-speed automatic. 0-62mph comes around in 5.4 seconds.
Equipment
Specify the optional air suspension, and the LS will activate 'Access' mode when unlocked. This sees the car rise up on its suspension as its seat bolsters become wider – all in the name of an easier and more welcoming entrance.
Access mode is undoubtedly the car's party piece and it's partly necessitated because the new LS is 15mm lower than the model it replaces. Lexus says this is to enable a lower centre of gravity and a more involving driving experience.
But the premium arm of Toyota is well aware owners of cars like the LS often tend to spend more time in the back seats than up front, so the new LS is 35mm longer between its front and rear wheels, meaning passenger space has grown compared to the old car.
Interior
For those lucky enough to sit in the back of a new LS with the optional luxury seating package, we recommend choosing the seat behind the front passenger. Do so and you'll find yourself in a chair that'll recline up to 48 degrees and, like the other rear seat, is paired with an ottoman footstool, can cool or warm your posterior as required and even offers a shiatsu massage. Laser-cut natural wood, ambient lighting with Japanese lantern motifs and active noise-cancelling are among other interior highlights.
If that sounds more like a spa weekend than a car, it's just the tip of a luxurious iceberg. Take the 10-speed automatic gearbox, for example. Many manufacturers stick to seven, eight or even nine speeds, but the new LS adds another forward ratio on the principle that more is better. When the LS' gearbox is left in automatic mode those gears are selected according to how the LS is being driven, with sensors monitoring the accelerator and brake, as well as the g-forces being generated.
New Lexus LS: price & on-sale date
Orders for the new LS are being taken now, with prices starting at £72,595 for the LS 500h. Step up to luxury trim and prices start at £79,995, or £82,595 with four-wheel drive fitted. F-Sport models also start at £79,995.
The top-spec Premier model takes a significant price jump to £97,995 and comes with four-wheel drive as standard.
Engine management light: top 5 causes of amber engine warning light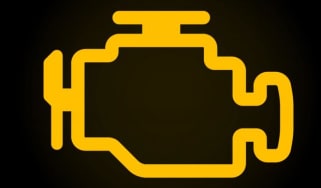 Engine management light: top 5 causes of amber engine warning light
Best new car deals 2022: this week's top car offers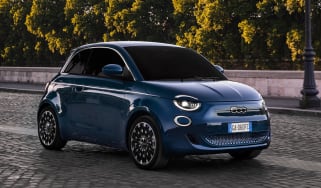 Best new car deals 2022: this week's top car offers
Top 10 cheapest electric cars 2022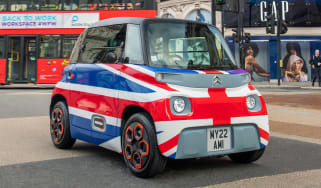 Top 10 cheapest electric cars 2022