Citroen E-Berlingo Multispace goes electric
Neat integration of batteries means electric Citroen Berlingo is just as spacious as petrol and diesel
The Citroen E-Berlingo Multispace – an electric version of the Citroen Berlingo van-based MPV – goes on sale later this year and hasn't lost any of the practicality associated with the petrol and diesel models.
The E-Berlingo's lithium-ion batteries are slotted under the car's metalwork, either side of the rear axle. That means passenger and cargo space are unaffected and E-Berlingo owners can remove the rear seats to return the car to its van origins, or travel with four passengers and benefit from the same 675-litre boot you get in the standard Berlingo.
There's one area where the E-Berlingo's practicality is slightly limited, however: its range of just 106 miles is a fair bit less than what purpose-built electric cars like the Nissan Leaf (up to 155 miles) and Renault ZOE (up to 250 miles) can manage.
Citroen says the majority of European motorists drive fewer than 60 miles a day, but 106 miles won't be enough for many taxi drivers, a group known to favour the Berlingo. A diesel Multispace can travel around 787 miles on a single tank of fuel – or 524 miles if you use Citroen's real-world economy figures.
If you can make the E-Multispace work for you, however, it'll be exceedingly cheap to run and reasonably easy to live with. Find a rapid charger and the batteries can take a 50% charge in as little as 15 minutes, or 80% in 30 minutes. Those stuck with a standard domestic three-pin socket will be left with a 10-hour recharge time, however installing a fast charger will shrink this by a few hours.
Aside from its silent running and slightly limited range, little marks the Berlingo out as an electric vehicle. It comes with the same sliding rear doors as the rest of the range and the same independently opening rear window and large hatchback boot.
There's no word on pricing yet, but expect a fair increase over the standard Berlingo's circa-£16,000 starting point when the E-Berlingo goes on sale later this year.
Engine management light: top 5 causes of amber engine warning light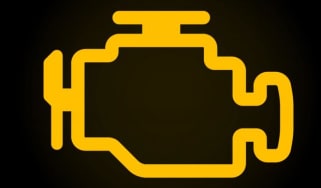 Engine management light: top 5 causes of amber engine warning light
Top 10 cheapest electric cars 2022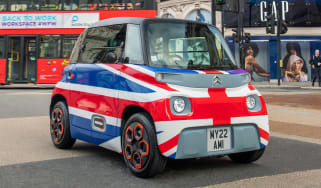 Top 10 cheapest electric cars 2022
Top 10 best electric SUVs 2022
Top 10 best electric SUVs 2022