Exclusive: Aston Martin plans new mid-engined supercar
Huge product offensive for Aston sees seven new cars planned, with a fresh model every year until 2023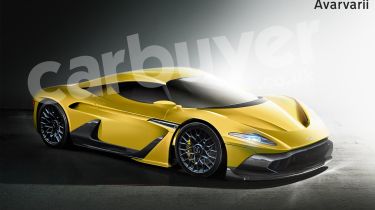 Aston Martin has revealed plans for expansion over the next few years, confirming it'll unveil seven new cars between now and 2023. Our exclusive image shows how one of those – a Ferrari 488-rivalling supercar – could look.
The strategy is about more than just new cars, however. Speaking exclusively to Carbuyer, Aston CEO Andy Palmer said the company has three key "pillars" it plans to build on, offering well-heeled customers two-door sports cars, four-door Lagonda saloons and SUV models.
The DBX SUV will be one of those, but Palmer said the company has a "blind spot" where the Ferrari 488 sits. "We have a slightly lower average transaction price than Ferrari", he explained, saying the company needs "something that connects your Valkyrie at £2.5-3 million with the rest of the group."
That connecting car is likely to be priced close to the 488, which currently retails for around £200,000. Asked whether it would have to be mid-engined, Palmer said it didn't have to be, but that "it's easier to get the 50:50 weight distribution and that market tends to be defined as mid-engined".
Any mid-engined Aston will be affordable in supercar terms, but is expected to build on the technology developed for the multi-million-pound Valkyrie. "The Valkyrie will definitely produce some of the DNA for the 488 competitor," Palmer stated.
Other models in Aston Martin's future include an all-electric Rapide that will arrive ahead of two Lagonda saloons, which will have an "electric future". But while Aston will happily build EVs (electric vehicles), Palmer explained conventional petrol engines will continue to be key to its sports cars.
"Clearly, the Valkyrie has an electric element as a KERS system, so hybridisation will go throughout everything," he said, "but I see full EV more in the four-door market."
Palmer summed up Aston Martin's position in the marketplace and its core philosophy: "We aspire to make the most beautiful cars in the world. In that statement, we don't have to be 0.1 seconds faster than a Ferrari or more comfortable than a Rolls-Royce, we have to be true to what we are: the love of beautiful."
Top 10 best cheap-to-run cars 2022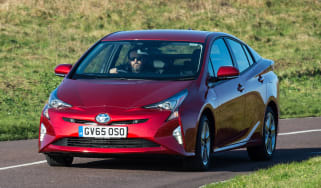 Top 10 best cheap-to-run cars 2022
UK road tax 2022: VED tax rates and bands explained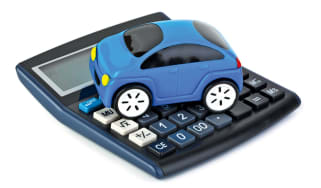 UK road tax 2022: VED tax rates and bands explained
Best new car deals 2022: this week's top car offers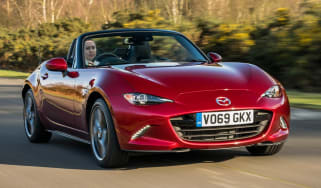 Best new car deals 2022: this week's top car offers