2020 Aston Martin DBX SUV finally breaks cover
The Aston Martin DBX SUV has a starting price of £158,000 and will be on sale early next year
The Aston Martin DBX has now been officially revealed after four years in development. Designed to appeal to new and existing Aston Martin customers, the DBX SUV is a rival to the Bentley Bentayga, Lamborghini Urus and the most powerful versions of the Porsche Cayenne. You'll need to pay at least £158,000 to have one in your garage, and first deliveries are scheduled for spring 2020.
At over five metres long and more than two metres wide, it has similar dimensions to another of its rivals, the Range Rover. The car features a long bonnet, steeply raked windscreens and short overhangs to make it look more like a coupe than a bulky SUV. It sits on an aluminium platform and has composite panels in an attempt to reduce weight, yet the DBX still tips the scales at over 2.2 tonnes.
What are the best luxury cars you can buy?
The front of the DBX is similar to Aston Martin's sports cars, with rounded LED headlights and a wide grille. That grille is the largest the company has ever made, and it's joined here by two air intakes that incorporate daytime running lights. Around the back, there's a ducktail spoiler and a tail-light design borrowed from the Aston Martin Vantage, plus two large exhausts mounted in the rear bumper.
Underneath the vented bonnet, you'll find a 4.0-litre twin-turbocharged V8 engine sourced from Mercedes-AMG. It's already used in the Aston Martin DB11 V8 and the Vantage, plus many high-performance Mercedes models, but has been tweaked for the DBX to produce 542bhp. The engine makes the DBX a very quick SUV; 0-62mph takes 4.5 seconds and the car's top speed is 181mph. Aston Martin says the engine has a different firing order for the DBX, giving it a unique sound, and an active exhaust is fitted to enhance the noise.
The DBX has a nine-speed automatic gearbox and four-wheel drive as standard. The car's torque can be split between the two axles in varying amounts depending on the situation, and the system can apply individual brakes through corners to make the DBX feel more agile. You can choose from four settings for the air suspension, which allows the car to corner flat (in its firmest setting) and cocoon occupants from bumps and potholes.
As mentioned above, the DBX is a heavy and powerful car, so you can expect less than 20mpg and CO2 emissions of 269g/km. A hybrid DBX is also planned, following the announcement that the firm will electrify its entire range by 2025 with either hybrid or pure-electric variants of every model.
All of the prototype mules have been subjected to harsh testing on the roads and rough terrain of Wales, to meet the demands of SUV buyers and sports car drivers alike. It won't be as capable as a Land Rover off-road but we're told it'll match the abilities of a Cayenne or Bentayga. The DBX can wade through 500mm of water and tow a 2.5-tonne trailer.
The interior is as luxurious as you might expect from the car's six-figure price tag. Its SUV body provides enough room for four reasonably tall adults, and the standard-fit panoramic sunroof makes the cabin light and airy. Other standard equipment includes a 12.3-inch digital instrument cluster, an 800-watt sound system, three-zone climate control and 64-colour ambient lighting. A 10.25-inch touchscreen is mounted in, rather than on, the centre console, and runs Aston's latest infotainment software with Apple CarPlay built-in.
You'll be able to personalise the DBX to your tastes (and spend much more in the process). The DBX has five seats as standard, but it's likely you'll be able to spec a four-seater with a selection of items like champagne fridges to fill the space between the two back seats.
In terms of practicality, the DBX will offer plenty of space for four adults and has a big boot. With the seats in position, it'll offer 632 litres of storage space - a figure almost identical to the Porsche Cayenne - and will come with an adjustable boot floor that will allow you to slide bulky items in without having to haul them over a lip. The car can even lower itself by 50mm to make loading easier, while the wheel arches don't cut into the rear doors very much.
Aston Martin has confirmed details of the accessory packs and some of the optional extras you'll be able to choose. All 11 different packages will be available from launch including a Snow Pack (ski bag, ski rack, snow chains and a boot warmer), a luxury branded luggage set and a Pet Pack, consisting of a bumper protector, partition and a portable washer. Like the Rolls-Royce Cullinan, you can choose packs that provide extra equipment for activities such as hunting or other outdoor pursuits. Other accessories include branded car covers, child seats and a roof box.
Aston Martin is pinning its hopes of expansion on the DBX. Seven in ten customers have an SUV in their garage alongside one of Aston's sports cars, which is one of the reasons why it has tapped into this market. The DBX is also expected to appeal to more female customers. It will be the first car to be built at the company's new production facility on the site of a former RAF airbase at St Athan, Wales.
For more of what to expect from the DBX, why not read our reviews of the Aston Martin DB11 coupe, and the DB11 Volante.
Engine management light: top 5 causes of amber engine warning light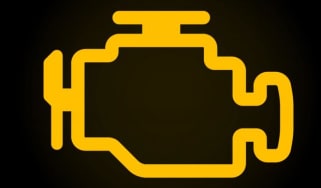 Engine management light: top 5 causes of amber engine warning light
Best new car deals 2022: this week's top car offers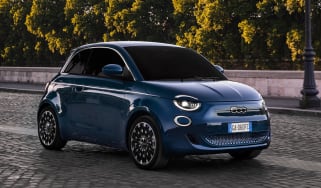 Best new car deals 2022: this week's top car offers
Top 10 cheapest electric cars 2022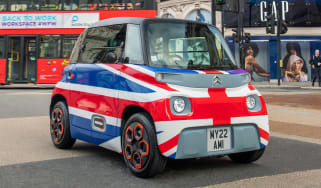 Top 10 cheapest electric cars 2022