Exclusive images: hot Hyundai i30 Fastback plotted
Burgeoning N sub-brand gets ex-BMW expertise from Albert Biermann; i30 N Fastback and Fiesta ST-rivalling i20 N planned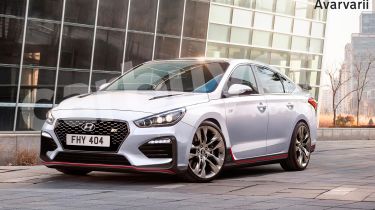 Hyundai is getting serious about performance, and its forthcoming hot hatchbacks – seen in these exclusive images – reveal how the i30 N Fastback the smaller i20 N will look.
We already knew one hot Hyundai was coming, as the Ford Focus ST-challenging Hyundai i30 N is due for imminent release. This features a 2.0-litre turbocharged engine, thought to produce around 275bhp, together with a six-speed manual gearbox and front-wheel drive.
Speaking exclusively to Carbuyer, Albert Biermann, head of high-performance development at Hyundai, said following the launch of the i30 N, "it's not such a long time before the next one," adding that it, as well as a third N car, are "coming next year".
We understand the next N car will be a performance-orientated version of the Hyundai Veloster, a two-door coupe that continues to be sold in other markets, but was withdrawn from the UK back in 2014 following poor sales.
We won't be getting the Veloster N, but the N car after that will come to the UK It's set to be called the Hyundai i30 N Fastback and as our exclusive image shows, it'll look like a junior Audi A5 Sportback, offering coupe looks, hatchback practicality and, of course, hot-hatchback performance – although other versions of the i30 Fastback will also be offered.
The i30 N Fastback could also come with more power than the i30 N hatchback, with Biermann saying Hyundai "had a car with 380bhp" – although this was strictly a prototype and the i30 N Fastback is likely to produce 300bhp. "We're not established yet in the marketplace," Biermann continued, adding that "to go to the limit right away is, to my mind, not a smart way to do things".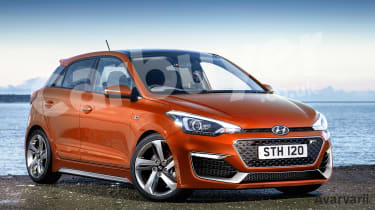 A rival for the Ford Fiesta ST is, however, seen as the smart way of doing things, and to that end expect to see a smaller Hyundai i20 N within the next three years. "Of course. Why would we limit ourselves? There are tons of hot superminis" Biermann said, adding that the market for such models is "good".
The i20 N, as seen exclusively above, is almost certain to use a turbocharged 1.6-litre engine, which should produce 200bhp – roughly on par with the Ford Fiesta ST and the recently announced Volkswagen Polo GTI.
Nissan Ariya vs Volvo XC40 vs Volkswagen ID.4 - which is best?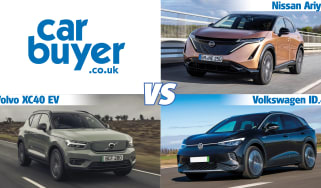 Nissan Ariya vs Volvo XC40 vs Volkswagen ID.4 - which is best?
Best new car deals 2022: this week's top car offers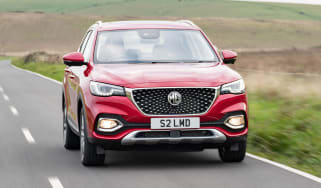 Best new car deals 2022: this week's top car offers
Kia Niro EV review