Brexit means less Golf for Brits
VW chief admits abandoning forthcoming convertible due to Brexit concerns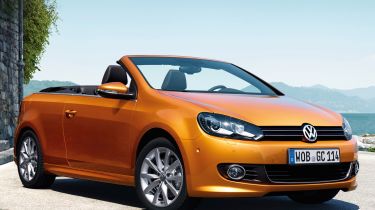 Potential outcomes and the general uncertainty of Brexit are having an impact on the future of cars for the UK, with plans for an all-new Volkswagen convertible now scrapped by the German manufacturer.
Volkswagen brand CEO, Dr Herbert Diess, admitted that VW had planned to start development of a new convertible soon, but market conditions in the UK following the EU referendum and concerns about future trading arrangements led to the decision to drop it from the program.
"We wanted to do a convertible now, but with the relatively weak UK market and the uncertainty about what will happen, we had to think against it."
Although Dr Diess wouldn't confirm exactly which model he was referring to, sources suggest he was talking about the decision to drop a Cabriolet version of the next-generation Volkswagen Golf.
Ironically, given our national predisposition to discussing our underwhelming weather, the UK is one of the biggest markets for convertible cars. The MINI Convertible, for example, finds more buyers in the UK than anywhere else in the world. Without being able to rely on a buoyant market for the new convertible in the UK, Volkswagen has made the dramatic decision to drop the car altogether.
Brexit has been cited as a cause of confusion among suppliers to the car industry, as well as among manufacturers uncertain about the future of their UK-based factories, but this is the first time the decision to leave the EU has been blamed for the cancellation of a global car.
The introduction of tariffs between the UK and EU member states has not yet been ruled out and these, combined with a fall in the value of the pound, would lead to cars from continental Europe becoming significantly more expensive for UK buyers.
"We're concerned regarding the market and how it'll develop after Brexit," Dr Diess added. "How are we going to end up with the technology and trading schemes and how it's all going to develop. The market also is a bit sluggish and the pound has lost so much value."
Engine management light: top 5 causes of amber engine warning light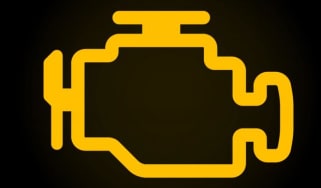 Engine management light: top 5 causes of amber engine warning light
Top 10 cheapest electric cars 2022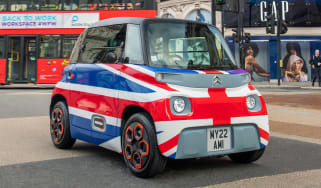 Top 10 cheapest electric cars 2022
Best new car deals 2022: this week's top car offers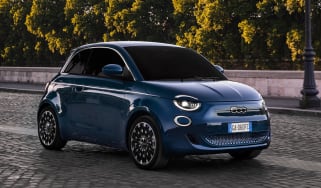 Best new car deals 2022: this week's top car offers