New Skoda Karoq vRS 2019: price, specs and release date
Fast Skoda Karoq vRS – seen in our exclusive images – could feature petrol-electric hybrid power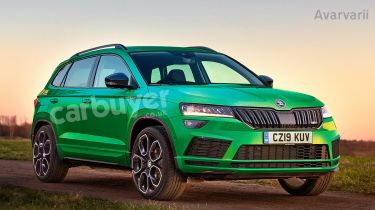 Prices for the new Skoda Karoq have only recently been released, but Skoda is already playing around with the idea of a high performance vRS version – and our exclusive images show how it could look.
The Qashqai-rivalling Karoq is ostensibly a replacement for the slightly smaller Yeti, a car that may yet spawn a more direct replacement. But before that happens, a hot Karoq vRS is under consideration, and it could come with hybrid power.
Speaking to Carbuyer at the Frankfurt Motor Show, Skoda's head of research and development, Christian Strube, revealed that he was keen for a Karoq vRS to make it into production. "Yes, of course, I'm fighting for it, just as I was fighting for the Kodiaq vRS", Strube explained. "Sometimes", he continued, "I'm successful, and sometimes I'm not. But yes, we are in discussions about it. It would fit absolutely perfectly to this car, I believe. Even more than Kodiaq, I would say, because it's compact, it's agile. It would be perfect."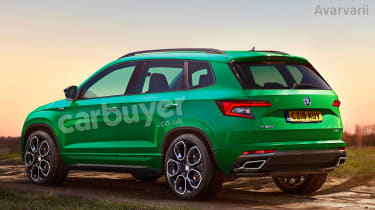 It's already known that SEAT is planning a hot Cupra Version of its Karoq equivalent, the Ateca. But while the Ateca Cupra is likely to share its 296bhp 2.0-litre turbocharged petrol engine with the SEAT Leon Cupra hot hatch, a Karoq vRS could feature an electrified powertrain.
"Next year we will offer our Sportline in the Karoq, which already goes in this [performance] direction," Strube said. "So if we were to discuss a vRS version, it would also be interesting to discuss whether it is a pure petrol or it is something else."
What that "something else" is remains to be seen, but a petrol-electric hybrid would seem most likely. A mild 48-volt hybrid system – as featured on the latest Audi A8 – is a possibility, too, bringing a beefed up starter motor and battery to boost performance and economy. Clever hybrid solutions such as this would facilitate using a smaller engine than the Ateca is likely to get, meaning a tuned version of the Karoq's 1.5-litre turbocharged petrol engine could feature.
Whatever shape any potential Karoq vRS takes, Strube is convinced it'll be designed with keen drivers in mind, explaining that "the engineers of Skoda are really creative, really car guys."
Nissan Ariya vs Volvo XC40 vs Volkswagen ID.4 - which is best?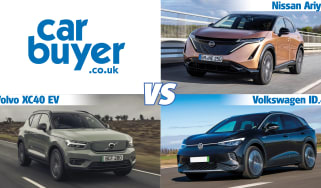 Nissan Ariya vs Volvo XC40 vs Volkswagen ID.4 - which is best?
Best new car deals 2022: this week's top car offers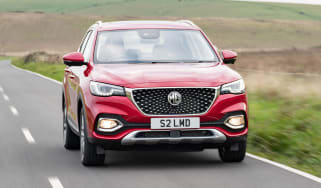 Best new car deals 2022: this week's top car offers
Top 10 best electric family cars 2022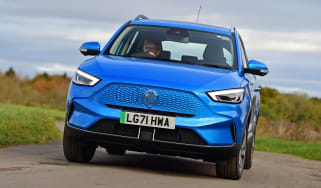 Top 10 best electric family cars 2022