Flagship Lexus LS+ Concept signals autonomous future
The LS+ Concept debuts Highway Teammate automated driving and evolved styling
Lexus has unveiled the LS+ Concept luxury saloon at the Tokyo Motor Show, showing off Lexus' latest autonomous driving technology and an evolution of its design strategy.
Created to provide a glimpse at the future path for the Audi A8 and Mercedes S-Class rival, the LS+ is fitted with autonomous systems Lexus plans to launch in the early 2020s. The manufacturer has announced these are aimed to "help everyone enjoy safe, smooth and untethered mobility".
Its major breakthrough is called 'Highway Teammate', which can take over control of the car from the point you enter a motorway until you leave at an exit. This will be an extension of existing technology that allows cars to maintain a safe distance to the vehicle ahead, stay in their lane and make lane changes.
Like the Tesla Model X and Model S, the LS+ Concept can also communicate with Lexus HQ and receive wireless updates to its software, with the ability to add new functions as they're released. This is also likely to include regular updates to geographical data on the road network and your surroundings to enable more precise autonomous driving.
Lexus has already begun introducing new safety technology under its Integrated Safety Management Concept banner and aspires to "create a world where there are no longer any road traffic casualties".
The Lexus LS+ also shows off a new take on the manufacturer's L-finesse design language, with a spindle grille that has opening and closing shutters to allow more cooling air into the engine bay, or close to improve aerodynamics at higher speeds. Wind resistance has been further reduced by fitting small door mirrors housing cameras instead of the traditional glass.
Like the Audi R8 and BMW i8, the LS+ Concept also uses lasers for part of its headlight and rear lights, for a crisp and precise lighting signature.
Engine management light: top 5 causes of amber engine warning light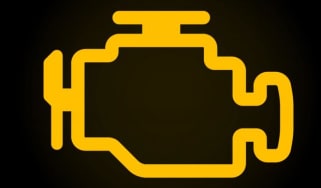 Engine management light: top 5 causes of amber engine warning light
Electric MG 4 to arrive in September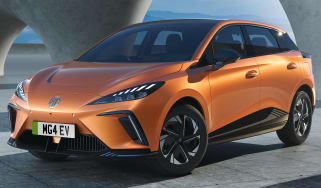 Electric MG 4 to arrive in September
Best new car deals 2022: this week's top car offers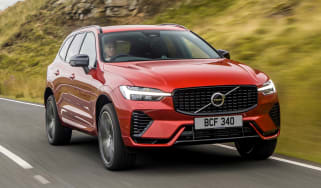 Best new car deals 2022: this week's top car offers