Hyundai Kona Electric boasts 292-mile range
New all-electric small SUV teased ahead of next month's Geneva Motor Show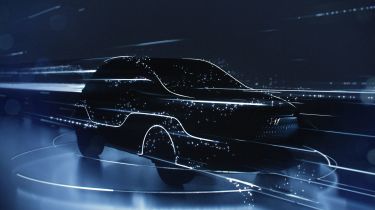 Hot on the heels of the Hyundai Kona small SUV comes an all-electric version. The Hyundai Kona Electric will make its first public outing at the Geneva Motor Show in March.
The Kona Electric will be offered in two versions, and while final specifications have yet to be announced, the most powerful is predicted offer a driving range of 292 miles under the latest real-world economy standards.
Hyundai promises a range of "convenience and connectivity features as well as active safety and driving assistance technologies", although it is yet to elaborate.
So far, only a teaser image has been revealed, but the final look of the car is not likely to deviate much from the standard petrol and diesel-powered models. The teaser does, however, show a restyled grille, likely to be similar to the matt grey plastic one on the Hyundai Ioniq Electric.
The launch of the Kona EV comes as official data from the UK's Society of Motor Manufacturers and Traders shows SUVs are the fastest-growing part of the new-car market and now account for more than 20% of all new cars registered in Britain. It also revealed registrations of 'alternatively fuelled vehicles', which include electric cars, grew by 23.9% in January over the same month last year.
The Kona Electric announcement comes after Hyundai launched the first car to be offered with three different powertrain options. The Ioniq is available as a conventional hybrid, a plug-in hybrid and an electric car. Last month, Hyundai's sister brand Kia announced an all-electric version of its Niro SUV.
More details on the Hyundai Kona Electric will be revealed on 27 February.