SEAT to launch coupe-SUV in 2020
Coupe-style crossover will round off Spanish marque's growing SUV range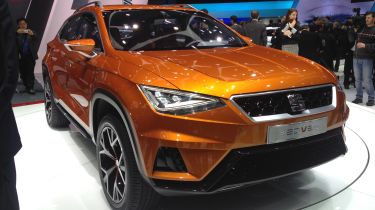 SEAT will launch a sporty coupe-style crossover in 2020, to join what will then be a four-strong SUV line-up.
With the SEAT Tarraco scheduled to arrive this year, packing seven seats to rival the Volkswagen Tiguan Allspace, the as-yet-unnamed coupe SUV will be a little smaller. Announced at SEAT's 2018 annual press conference, it was described as a Crossover Utility Vehicle (CUV). The Spanish company's research and development boss Dr. Matthias Rabe explained: "Our CUV will be Leon-sized. Quite high, coupe-like and quite sporty."
Positioned above the Ateca, the new model is likely to be marketed with a SEAT badge at first, but it's understood that a version will be offered under the the newly separate Cupra brand. Rabe said: "That car as a Cupra works very well, too," adding: "it fits perfectly".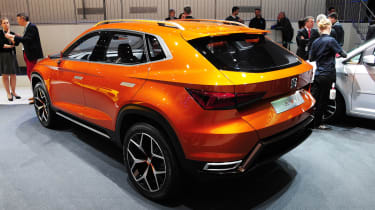 A SEAT coupe SUV has been hinted at before – the 20v20 concept shown in these images was revealed at the 2015 Geneva Motor Show, but the concept depicted a car rather larger than a Leon-sized CUV. It's likely that many of the concept's styling cues will be adopted, though, including its sloping roofline and steep rear screen, while big wheels and a raised ride height will add visual presence.
There's likely to be a strong visual resemblance between the new CUV and the next-generation SEAT Leon, which is due in 2019. That model will introduce the next evolution of SEAT's corporate design language, which will have become familiar by the time the CUV arrives in the showroom. There hasn't been any confirmation as to which engines will be offered, but it's likely that Volkswagen Group's proven petrol and diesel engines will appear.
With the next Leon expected to use plug-in hybrid technology for the first time, SEAT boss Luca de Meo has hinted that it could be offered in the CUV, too – possibly under the bonnet of the sporty Cupra-badged version. Electrification is a "good option for performance cars", he said.
SEAT's SUV range begins with the compact Arona, and the CUV will fit between the Ateca and forthcoming Tarraco flagship when it arrives in 2020.