New Mercedes-Maybach SUV 2019: prices, specs & release date
Opulent SUV-style saloon hints at a future super-luxury SUV
Mercedes has underlined its designs on the super-luxury market by unveiling a radical Maybach SUV concept at the Beijing Motor Show.
The concept – dubbed the Vision Mercedes-Maybach Ultimate Luxury – hasn't been confirmed as leading to a production model, but if it did, its name hints that it would be a direct rival for the Rolls-Royce Cullinan. The Maybach uses rather more forward-thinking technology, though – its bulky body conceals an all-electric powertrain that's claimed to split 740bhp between all four wheels and offer a battery range of 311 miles – despite an electronically limited 155mph top speed.
Unveiled in Beijing, the Mercedes-Maybach concept is unashamedly designed to suit Chinese tastes. Mercedes says that its design is inspired by Chinese car culture, where super-luxury saloon models are in high demand. However, the Ultimate Luxury's three-box saloon form has been combined with the raised, large-wheeled aesthetic of an SUV, reflecting soaring global demand for such cars.
Best luxury cars you can buy today
The Ultimate Luxury is a further evolution of the design style presented by the Maybach 6 coupe and cabriolet studies that were revealed in 2016. The 6 lends its imposing nose design, which blends into a full-bodied three-box form with a shoulder-line that arcs smoothly from the front headlight to the sculpted, bustle-style bootlid. A split rear windscreen is an interesting design touch, visually linking the Maybach mascots on the car's nose and tail.
The concept's SUV theme is emphasised by black cladding on the wheelarches, bumpers and side skirts, contrasting with chrome lining that hints at the car's opulent nature. Unlike many luxury concepts, the Maybach's window glass is only lightly tinted, leaving the occupants and their luxurious surroundings clearly visible from the outside.
In line with its function as VIP transport, the Maybach is designed to be chauffeur-driven, so passengers are treated to a greater degree of luxury than the white-gloved driver. The concept's twin 12.3-inch dashboard displays are familiar from today's high-specification Mercedes models, but the clean, simplified look is a far cry from anything you can buy in the showroom today.
In the back is where the concept's Ultimate Luxury name is truly justified. Occupants recline on diamond-stitched, cushioned seats finished in delicately perforated, soft white Nappa leather. Metal surfaces are finished in rose gold, which contrasts with the glossy Chinese 'Magic Wood' ebony trim that surrounds the interior in an unbroken band. A tunnel-mounted compartment for a Chinese tea set, a vase of white flowers and illuminated blue pinstripes provide the finishing touches to an interior quite unlike that of any other car.
At present, the prestigious Maybach name is only used on extra-long-wheelbase versions of the Mercedes S-Class saloon. While the Ultimate Luxury has no confirmed production future, its existence underlines Mercedes's intention to retain a presence in the super-luxury market and hints that a standalone Maybach SUV rival to the Rolls-Royce Cullinan could be in the pipeline.
New 2020 Mercedes S-Class starts from £78,705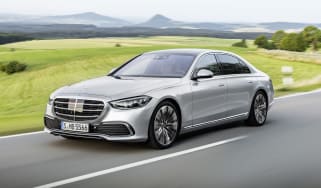 New 2020 Mercedes S-Class starts from £78,705
Ford EcoBoost engines: what are they and should you buy one?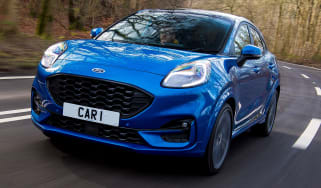 Ford EcoBoost engines: what are they and should you buy one?
Refreshed 2020 Land Rover Discovery breaks cover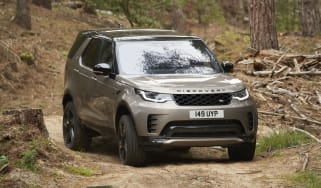 Refreshed 2020 Land Rover Discovery breaks cover
What is ESP on a car?