Aston Martin V12 Vantage V600 unveiled
Limited-run special heralds the end of the outgoing 'VH' Vantage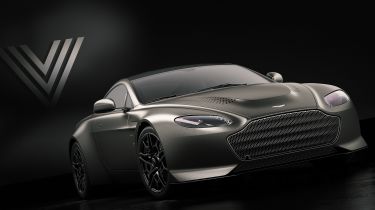 Aston Martin Vantage has unveiled a limited-edition V600 version of the outgoing V12 Vantage.
Recalling the V8 Vantage V600 – the final version of the muscular supercharged V8 Vantage of the 1990s – the latest version has a similar 591bhp power output to its predecessor, courtesy of the Aston's celebrated normally aspirated V12 petrol engine. Like its predecessor, the V600 will be offered in strictly limited numbers.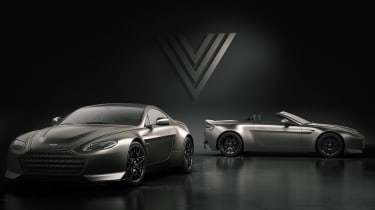 Referred to internally as 'Triple-V', Just 14 Aston Martin V12 Vantage V600s – seven coupes and seven roadsters – will be produced on a near-bespoke basis. Each one will be personalised by the brand's 'Q by Aston Martin' service following a customer commision.
New Aston Martin Vantage review
The 6.0-litre V12 engine has been upgraded from the 565bhp of the Vantage S, and a seven-speed manual gearbox is standard. The V600 can be identified by its unique darkened grille design, as well as side gills that echo the style of the '90s version. The quad exhaust outlets are framed by a new carbon-fibre rear diffuser, and a set of centre-locking machined alloy wheels complete the look. Lightweight carbon-fibre sets the scene inside, complemented by dark anodised aluminium. A machined metal gear shifter and saddle leather armrest provide a tactile feel.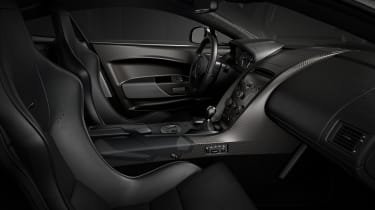 The V600 heralds the end for Aston Martin's 'VH' Vantage, which uses a platform that also underpinned the discontinued DB9 model. The latest Vantage – launched towards the end of 2017 – uses an entirely new structure, based on the one used by the DB11. The new Vantage takes its power from a twin-turbocharged 4.0-litre V8 engine from Mercedes-AMG. There's been no word on a direct replacement for the V12 Vantage.
First deliveries of the V12 Vantage V600 will commence in the third quarter of 2018. It's available to order now, with prices available on application.