New Lagonda SUV concept officially released at Geneva
Aston Martin's all-electric Lagonda brand has launched 'All-Terrain concept' at the Geneva Motor Show
The forthcoming luxury SUV concept car from Lagonda has been officialy shown at Geneva Motor Show. This is the first official look at the 'All-Terrain concept', giving a strong idea of how the final production model will look when it arrives in 2021.
With the global demand for prestige SUVs showing no sign of abating, the first Lagonda SUV will combine off-road style with a zero-emissions all-electric powertrain. This is in stark contrast with its luxury rivals, such as the Rolls-Royce Cullinan and ultra-powerful Lamborghini Urus.
In opting for electric power, Lagonda has proven its focus on the future. Aston Martin President and Chief Executive Officer, Dr Andy Palmer said: 'In reviving one of the most iconic names in motoring we have created a unique opportunity,' he said, 'One that allows us to cast aside an inherited 20th century approach and instead design cars around 21st century demands and desires'.
• Carbuyer's best luxury cars on sale now
When it hits the streets in the next decade, it'll be the first car to wear the Lagonda badge since the near-bespoke Taraf saloon ended production in 2017. The SUV's production form has yet to be revealed. However, Aston Martin Executive Vice President and Chief Creative Officer, Marek Reichman promises that 'The Lagonda SUV will retain the boldness of the Vision Concept'.
These images show how the Lagonda SUV might incorporate styling cues from previous models in Lagonda's history, including the Taraf saloon – a limited production saloon that was offered via Aston's 'Q by Aston Martin' division. It's clear from the images – and from the Lagonda Vision Concept displayed at last year's Geneva Motor Show – that the luxury brand will seek to establish its own identity.
Rebirth as a premium brand in its own right won't spell the end of Lagonda's association with Aston Martin, though, and it's possible that the sports car maker's upcoming SUV – probably named Varakei – will share technology with the Lagonda SUV.
The Aston Martin Lagonda concept has been unveiled at the Geneva Motor Show today.
If you can't wait until 2021, why not take a look at our Rolls-Royce Cullinan and Lamborghini Urus reviews, for a look at some of the most extreme SUVs ever to go on sale.
Top 10 best cheap-to-run cars 2022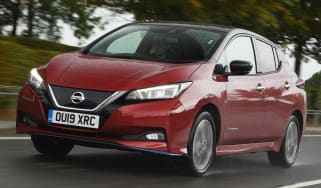 Top 10 best cheap-to-run cars 2022
Top 10 best cheap cars 2022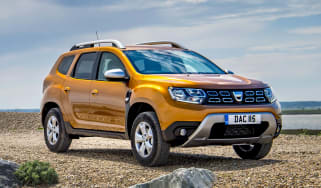 Top 10 best cheap cars 2022
New car delivery times: how long will you have to wait?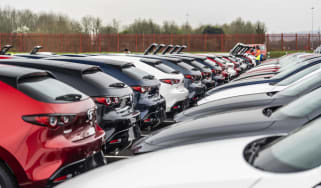 New car delivery times: how long will you have to wait?