Porsche Macan Turbo review
Porsche proves an SUV can accelerate and corner like a sports car
Porsche's brand image means there's no way it could have launched an SUV rival to the BMW X3, Audi Q5 and Range Rover Evoque without making sure it could run circles around them on the road. Even so, many people are surprised at just how well the mid-sized Porsche Macan can gobble up a stretch of twisty, challenging tarmac.
The Porsche Macan Turbo is the flagship model in the line-up, powered by a twin-turbo 3.6-litre V6 petrol engine making 394bhp – or 434bhp with the optional Performance Pack. It drives all four wheels through a seven-speed dual-clutch PDK gearbox, and although the engine offers huge performance it's also possible to eke 31.7 miles out of a gallon of super unleaded, according to official figures.
With all that firepower under its shapely nose, the Macan Turbo does all the astonishing things its siblings do, only faster. How much faster? Well, the most expensive Macan Turbo Performance Pack will rocket from 0-62mph in a blistering 4.4 seconds and go on to a top speed of 169mph. The 'cooking' Macan Turbo knocks off the benchmark sprint in 4.8 seconds and reaches 165mph, so justifying the extra £5,000 cost of the Performance Pack is hard on objective grounds. Fortunately for Porsche, plenty of customers don't need to ask the cost.
More reviews
In-depth reviews
Under any sort of rational analysis, the same cost-versus-performance conundrum would make the Macan Turbo itself redundant. The Macan S' price of just over £48,000 compares very favourably to the Macan Turbo's £64,000, and although the cheaper model has only 335bhp, takes 5.4 seconds to do 0-62mph and will only reach 158mph flat-out, in the real world it's every bit as quick as the Turbo. That hasn't stopped enthusiastic buyers lining up since Porsche first offered the Macan Turbo four years ago, of course. Indeed, there's a revised version due in 2019 promising to elevate performance to even greater heights.
There used to be a Macan S diesel with performance similar to the 3.0-litre V6 petrol in the S, but the car is petrol-only these days. Between the Turbo and the S, there's a 355bhp GTS model – the latter pair use versions of the same turbocharged V6 engine, while the entry-level Macan uses a turbocharged 2.0-litre four-cylinder engine with 252bhp.
Whichever engine you choose, the Macan's fantastic chassis and sharp, responsive steering mean you'll enjoy hustling it through corners. Body lean is virtually non-existent, especially if you specify the optional air suspension – standard on the Turbo – while torque vectoring and other exotic technology helps maximise grip and traction in fast corners.
All this performance is served up with a welcome slice of practicality, too. Although the Macan has a sportier, lower profile than many rivals, it's still spacious and luxurious for five passengers – however rear headroom is less generous than in many rivals. The boot is decently large at 500 litres, but most SUV rivals can beat it.
Running costs will be high, especially for the Turbo, but all powerful luxury SUVs present a similar financial challenge. Ultimately, if you want the best, you have to pay for it, and the Macan Turbo is ultimate sporty SUV by some margin.
Partnership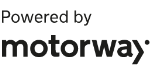 Need to sell your car?
Find your best offer from over 5,000+ dealers. It's that easy.
Verdict: 3 / 5
Enthusiasts will always applaud the excellence of luxurious extravagances like the Porsche Macan Turbo and celebrate their spectacular performance. Those with a more down-to-earth outlook may consider the equally agile and almost-as-fast Macan S a more sensible bet.