Hyundai Ioniq Hybrid and Ioniq Plug-in 2019: prices, specification and release date
Subtle design tweaks, improved infotainment and 'one-pedal driving' for 2019 Ioniq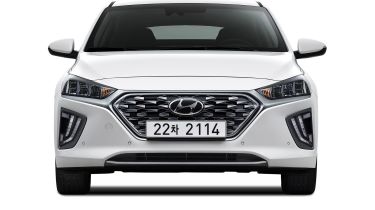 The latest versions of the Hyundai Ioniq Hybrid and Plug-in Hybrid will arrive in the second half of the year, boasting a new design, upgraded infotainment and technology shared with the Hyundai Kona SUV. The Korean manufacturer has sold 60,000 Ioniqs since its launch in 2016; the model forms a major part of Hyundai's plans to offer electrified 'eco-friendly' models in Europe.
Hyundai plans to introduce the updated Ioniq Hybrid and Plug-in across Europe in the second half of the year. Prices are only likely to increase incrementally, so expect to pay slightly more than the £21,790 and £28,395 starting prices of the current models.
2019 Hyundai Ioniq specification
Outside, the most striking change is the new cascading mesh grille that's the face of new Hyundai models, supported by new bumpers front and rear. Customers choosing LED headlights and rear lights will also find they've been completely redesigned to improve the Ioniq's aesthetic and safety at night. The paint pallette expands to eight, thanks to three new colours: Fluidic Metal, Electric Shadow and Liquid Sand.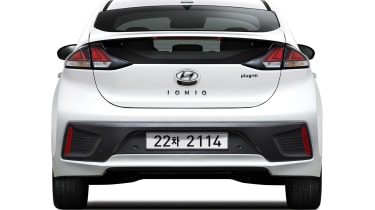 An optional 10.25-inch infotainment display features voice recognition, Android Auto and Apple CarPlay, along with Hyundai's own connected services. Below it, the centre console has been redesigned with a glossy finish where you'll find the heater controls.
Hyundai's SmartSense safety technology is now fitted as standard, with autonomous emergency braking, lane keep assist and driver attention alerts to help improve safety at the wheel. Borrowing a feature from the Hyundai Kona Electric SUV, the Ioniq will get a new regenerative braking system that allows 'one-pedal driving', where the majority of most trips can be driven without touching the brake pedal.
It will also be equipped with the world's first 'Green-zone Drive Mode' that can automatically change the car's driving mode to promote electric driving in designated low-emission areas.