New diesel Audi S4 breaks cover
Saloon and estate models of Audi S4 switch to mild-hybrid diesel power for the first time
The new Audi S4 will be powered by the same 342bhp 3.0-litre V6 diesel engine used by the Audi SQ5 SUV, Audi S5, Audi S6 and Audi S7 Sportback models. Both the saloon and estate (Audi calls it 'Avant') versions of the S4 will also feature the mild-hybrid technology seen on the other S-badged models, which helps to increase fuel economy and reduce emissions. A price and on-sale date have yet to be confirmed.
Both models boast similar performance, with the S4 Saloon completing the 0-62mph sprint in 4.8 seconds and the S4 Avant a shade behind with a time of 4.9 seconds. Both cars will hit an electronically limited top speed of 155mph. The engine also features a small electric compressor that automatically assists the turbocharger when required, helping to reduce turbo lag and thereby ensure quicker power delivery.
The best fast estates to buy in 2019
Consisting of a 48V belt-driven alternator starter, an energy recovery system and a 0.5kWh lithium-ion battery pack, Audi's mild-hybrid system is predominantly used to increase fuel efficiency and reduce emissions. Economy figures for UK-spec models have yet to be confirmed, but Audi has released European fuel economy figures for both variants, with the S4 Saloon achieving a claimed 6.2l/100km (45.6mpg) and CO2 emissions of 161-163g/km, and the S4 Avant achieving 6.3l/100km (44.8mpg), with CO2 emissions of 164-165g/km.
As with other S models, the new S4 features an eight-speed Tiptronic automatic gearbox and quattro four-wheel-drive. The four-wheel-drive system can switch power between the front and rear wheels, depending on the conditions and road surface.
Details of the car's interior and the tech on board have yet to be officially confirmed, but we would expect the new S4 to feature Audi's 12.3-inch digital dial display, an 8.3-inch central infotainment screen, and Apple CarPlay and Android Auto.
Want to know more? Why not read our review of the outgoing Audi S4 Saloon and Audi S4 Avant.
Top 10 best hybrid cars 2021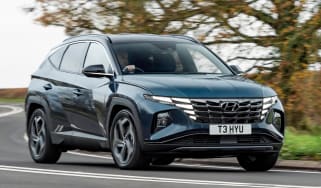 Top 10 best hybrid cars 2021
What is AdBlue?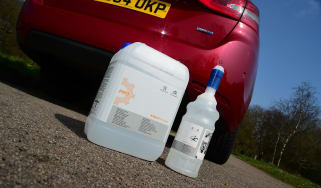 Top 10 best company cars 2021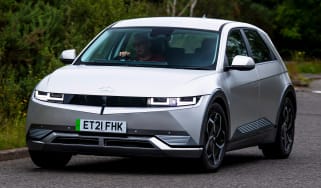 Top 10 best company cars 2021