Porsche 718 Cayman GT4 and Boxster Spyder revealed
Hardcore versions of the 718 Cayman and Boxster get a 4.0-litre six-cylinder engine
Porsche has revealed faster versions of the 718 Cayman and 718 Boxster. The Cayman GT4 and Boxster Spyder use a 4.0-litre engine from the Porsche 911, with performance figures similar to some six-figure supercars. They're available to order now from £75,348 and £73,405 respectively, with first deliveries to UK buyers likely to take place in the autumn.
The big news for enthusiasts is that the Cayman is now available with a six-cylinder engine. Many were disappointed with the standard car's downsized 2.0-litre four-cylinder engine, as it lacked some of the lovely noise of the old six-cylinder engine. The introduction of a straight-six engine for the 718 Cayman GT4 and Boxster Spyder will please fans.
The 4.0-litre engine is lifted from the Porsche 911 but the Cayman and Boxster go without that model's turbochargers. Nevertheless, the cars still produce 414bhp (35bhp more than the previous Cayman GT4) and can rev to 8,000rpm. With the manual gearbox, you can get from 0-62mph in just 4.4 seconds in both the Cayman and the Boxster, while the Cayman's 189mph top speed is 2mph more than the Boxster. Around the Nurburgring race circuit in Germany, the Porsche 718 Cayman GT4 is said to be 10 seconds quicker than the previous version.
Despite the engine's ability to shut down two of the six cylinders to save fuel when you're light on the throttle, the Cayman GT4 is still a thirsty car. Porsche claims 26mpg fuel economy under the old NEDC test cycle, so a real-world figure of around 22mpg is more likely.
As well as the extra power, Porsche has tweaked the aerodynamics of the 718 Cayman GT4 and Boxster Spyder to improve cornering. The suspension sits 30mm lower than the standard car, there's a new exhaust and a rear diffuser, plus a new fixed rear spoiler on the Cayman. The 718 Boxster Spyder doesn't get the fixed spoiler, and makes do with the standard car's retractable spoiler that pops up at 75mph.
However, the Boxster is the one to go for if you want the extra speed and an open top. Unlike the standard Boxster, the roof doesn't fold down at the touch of a button; you have to manually remove it and store it in the storage compartment under the bonnet.
If the Porsche 718 Cayman GT4 and 718 Boxster Spyder aren't extreme enough for you, you can add ceramic composite brakes and a Clubsport package, which includes a fire extinguisher, a rear roll-bar and a six-point harness for the driver instead of a standard seatbelt.
To be able to own a Cayman GT4 or a Boxster Spyder, you'll need to spend £75,348 and £73,405 respectively.
Read our list of the best driver's cars for ten more fun-to-drive models.
New 2024 Porsche Panamera – new looks, interior, and Turbo E-Hybrid model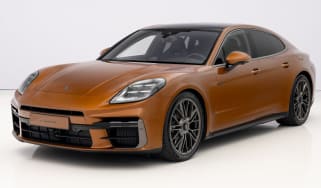 New 2024 Porsche Panamera – new looks, interior, and Turbo E-Hybrid model
Best new car deals 2023: this week's top car offers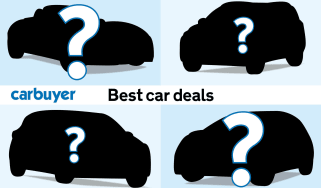 Best new car deals 2023: this week's top car offers
Toyota Yaris Cross updated for 2024 – new tech, trim and hybrid option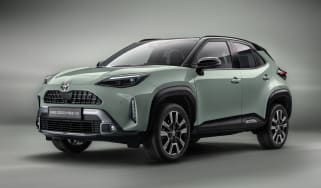 Toyota Yaris Cross updated for 2024 – new tech, trim and hybrid option