End of BMW i8 announced with Ultimate Sophisto Edition
Special edition of the BMW i8 launched as model's withdrawal set for April 2020
BMW has announced that production of the BMW i8, its plug-in hybrid supercar, will come to an end in April 2020. Since it first entered production in 2014, the i8 has become the world's most successful plug-in hybrid sports car but it will be withdrawn from sale next year ahead of a replacement that's due in 2021. That car is likely to be a production version of the BMW Vision M NEXT concept car.
BMW launched a special edition of the i8 called the Ultimate Sophisto Edition to coincide with the announcement. Just 200 will be made, in both Coupe and Roadster form, but none have been officially allocated to the UK.
Best electric cars
The special edition is finished in a 'Sophisto Grey Brilliant Effect' paint with accents in a bright copper colour that BMW calls 'E-Copper'. Unique 20-inch 'i light' alloy wheels are finished in black and the same copper colour.
The special edition also gets new clear rear-light clusters and some extra gloss black trim. The gloss black finish extends to the brake callipers and badging on both the Coupe and the Roadster.
Inside, the door sill plates are inscribed with the 'Ultimate Sophisto Edition' lettering along with a '1 of 200' cabin badge for each car. Black and copper is used throughout the interior to complement the car's exterior.
Standard equipment includes the BMW Head-Up Display, light package, Harman Kardon hi-fi speaker system and ceramic applications for the controls. The i8 Coupe features an anthracite-coloured headliner, and the Coupe and Roadster both come with the i8's extended storage and travel package respectively.
There are no mechanical upgrades for the Ultimate Sophisto Edition, so power remains at 369bhp from the combination of an electric motor and a 1.5-litre petrol engine. Fuel consumption for the Coupe is rated at 156.9mpg with CO2 emissions of 42g/km. The Roadster manages 141.2mpg and CO2 emissions of 46g/km.
BMW also launched a special edition of the BMW i3 called the Edition RoadStyle and just under 1,000 examples will be built. It features a similar paint scheme to the special edition of the i8, with black bodywork and E-Copper accents for the kidney grille, air deflectors in the front lower bumper and side skirts. Inside, the car features a suede material, natural leather inserts and an instrument panel finished in Dark Oak.
Interested in learning more about the BMW electric car range? Read our reviews of the BMW i3, BMW i8 Roadster and i8 Coupe range.
Best new car deals 2022: this week's top car offers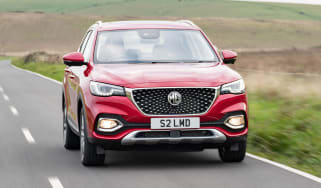 Best new car deals 2022: this week's top car offers
Top 10 best electric family cars 2022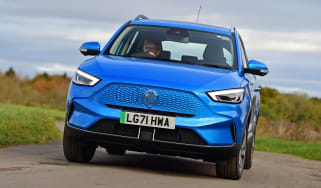 Top 10 best electric family cars 2022
Nissan Ariya vs Volvo XC40 vs Volkswagen ID.4 - which is best?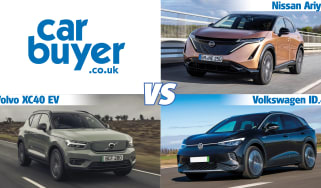 Nissan Ariya vs Volvo XC40 vs Volkswagen ID.4 - which is best?