BMW iX5 Hydrogen SUV will have 369bhp
Based on the BMW X5, the iX5 Hydrogen will have a small production run in 2022
Examples of the iX5 Hydrogen will be used for testing purposes in 2022
iX5 Hydrogen to have total output of 369bhp
BMW will sell 12 electric models by 2023
Two years after unveiling the i Hydrogen NEXT concept car, BMW will present the BMW iX5 Hydrogen at the IAA Mobility 2021 show in Munich this September, a pre-production version of its first hydrogen car.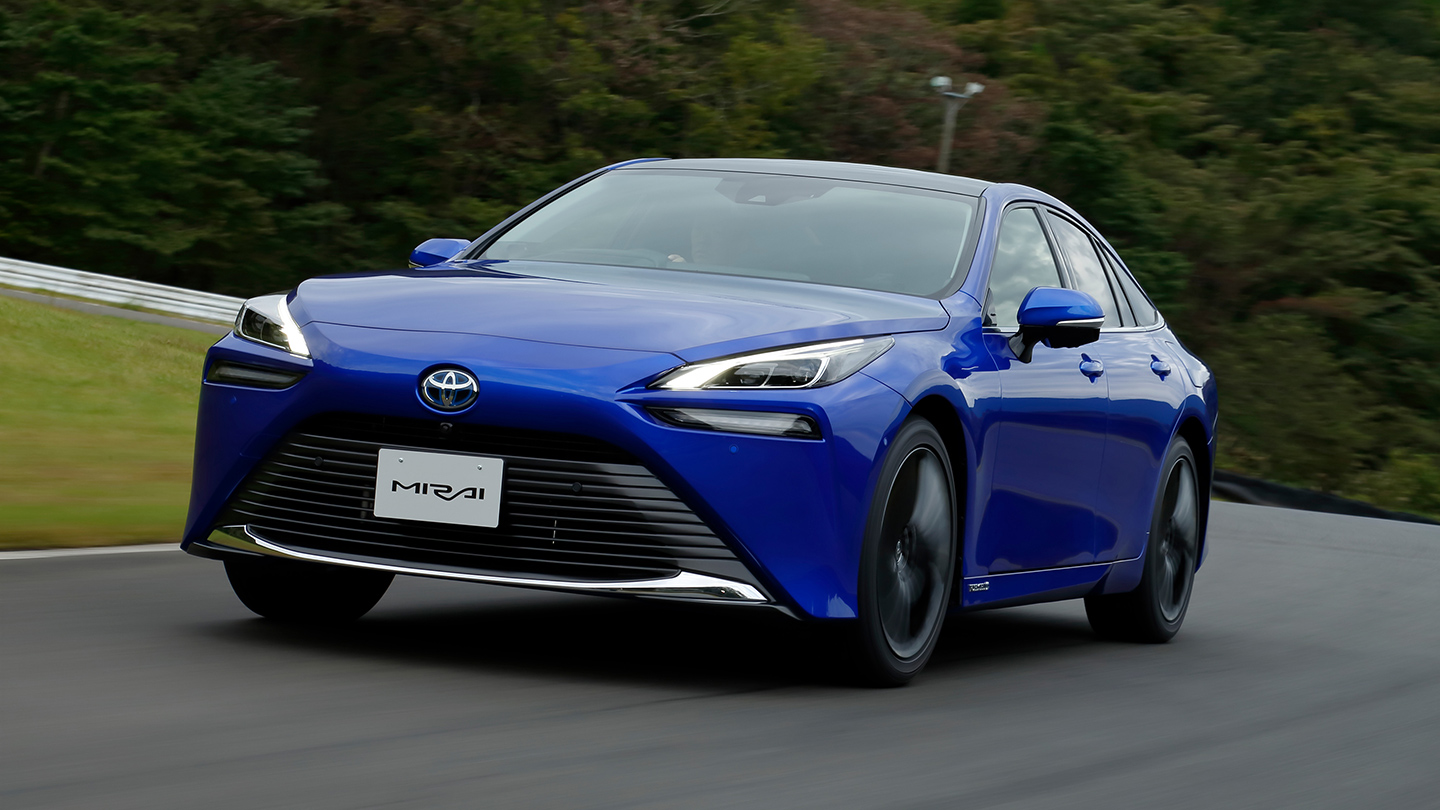 What are hydrogen fuel cell cars and should I buy one?
The iX5 Hydrogen will be heavily based on the carmaker's existing X5 SUV. BMW, in conjunction with Toyota, is developing hydrogen fuel-cell technology as an alternative to battery-powered cars.
Powertrain and performance
The fuel-cell system will produce 168bhp, with the whole powertrain producing 369bhp. Acceleration figures have yet to be released but we'd expect the car to be within touching distance of the entry-level diesel X5, which manages 0-62mph in 6.5 seconds. The fifth-generation eDrive unit from the upcoming BMW iX3 will be fitted. BMW says the 6kg hydrogen tank can be refilled in "three to four minutes", with a long range regardless of weather conditions.
The drive system uses hydrogen as fuel by converting it into electricity in a fuel cell – delivering an electrical output of up to 125kW/165bhp, with water vapour as the only tailpipe emission.
Klaus Fröhlich, BMW board member, says that it's worth the company developing both electric and hydrogen cars: "We are convinced that various alternative powertrain systems will exist alongside one another in future, as there is no single solution that addresses the full spectrum of customers' mobility requirements worldwide. The upper-end models in our extremely popular X [SUV] family would make particularly suitable candidates here."
Design and styling
The BMW iX5 Hydrogen is designed to combine the zero-emission qualities of the brand's 'i' range with the versatility of the BMW X model, and features unique styling to differentiate it from non-hydrogen BMW models.
The iX5 Hydrogen looks very similar to the BMW X5 SUV, with a few touches to mark it out as an alternatively fuelled vehicle. There are blue highlights in the signature kidney grille, rear apron and in the lightweight 22-inch alloy wheels, and the rear diffuser has blanked out panels where the exhausts would be in a petrol or diesel car.
The iX5 Hydrogen will also use sustainably produced tyres, making BMW the first manufacturer to use Pirelli tyres made exclusively from certified natural rubber and the wood-based material rayon for its production vehicles.
The only hydrogen cars currently available (the Toyota Mirai and Hyundai Nexo) manage 0-62mph in around nine seconds but we expect the i Hydrogen NEXT to become the quickest hydrogen car available.
What does this mean for Carbuyers?
BMW says a handful of iX5 Hydrogen cars will be used for demonstration and testing purposes from the end of next year. The brand is aiming to sell hydrogen-powered cars to customers from 2025 but this depends on the car's development and whether there's enough infrastructure to make a hydrogen fuel-cell car viable.
The brand is eyeing up hydrogen as an alternative to electric power as it offers similar characteristics to petrol and diesel fuel. Refuelling takes just a few minutes, hydrogen cars are suitable for towing, and they aren't affected by climate and weather as much as electric cars. As part of BMW's plan to move to clean-fuel cars, you can expect a range of electric and plug-in hybrid models alongside a hydrogen-powered vehicle.
BMW has been working with Toyota since 2013 to develop hydrogen fuel-cell cars.
Read our reviews of the BMW 4 Series coupe and iX3 SUV.