Toyota Mirai saloon review
"The Toyota Mirai is the best hydrogen fuel cell car yet but it's not a mainstream contender"
Pros
Fast refills
Smooth and refined
Environmentally friendly
Cons
Expensive to buy
Restricted interior space
Lack of refuelling infrastructure
The second-generation Toyota Mirai is one of the only hydrogen fuel-cell vehicles currently on sale, making it something of an outlier. It's an exciting taster of a much-touted 'fuel of the future' but it won't suit the vast majority of motorists given the current cost of the technology and the lack of hydrogen fuel stations.
Unlike a battery electric car (BEV), which stores all its energy in a large battery, the Mirai has three tanks that hold hydrogen. This is a major advantage over electric cars because it means the car can be refilled - much like a petrol or diesel model - in just a few minutes, providing a range of around 400 miles each time. A clever chemical reaction between hydrogen and oxygen occurs in its on-board fuel cell, creating electricity to charge a small battery and power an electric motor.
This sounds promising until you read that there are, at the time of writing, just 14 hydrogen filling stations in the UK, mostly dotted around London. Hydrogen is also rather expensive, costing around £56 for 300 miles of range. The advantages of hydrogen-fuelled motoring remain, however, including its cleanliness (as long as the energy used to create the hydrogen comes from renewable sources). There are also zero tailpipe emissions, resulting in VED (tax) exemption for the owner, low Benefit-in-Kind (BiK) liability and free entry into the London Congestion Charge zone.
More reviews
In-depth reviews
To drive, you'd never know the Mirai was so unconventional. Its 172bhp electric motor serves up smooth and linear performance, even if there's none of the stomach-churning acceleration of a Tesla Model S or Porsche Taycan. Relaxation and refinement come to the fore here and the Mirai not only looks far better than its predecessor on the outside, it's much more Lexus-like inside too.
That's not entirely a coincidence, as the Mirai is based on a shortened version of the Lexus LS. We wish it hadn't been reduced in size because rear legroom and headroom are disappointing, as is just 321 litres of boot space. At least you can expect the usual amount of Toyota safety kit and reliability - although this is unquestionably a model in more experimental and unknown territory than, say, a Toyota Corolla hybrid.
Considering the Mirai costs from around £50,000 and could well prove tricky to live with, we'd recommend the aforementioned hybrid family hatchback over the Mirai for now. It's a very impressive achievement, which is a big improvement over the original Mirai, but fuel cell cars still make little sense for the average consumer.
MPG, running costs & CO2
The Toyota Mirai is a clean vehicle but hydrogen filling stations are few and far between
According to Toyota, the Mirai uses around 0.89kg of hydrogen for every 62 miles (100km), and hydrogen currently costs around £10 per kilo in the UK. During our test run - where we drove the Mirai more enthusiastically than most owners are likely to - the Mirai consumed 1.17kg per 62 miles, which equates to roughly £56 to cover 300 miles. That's similar running costs to a petrol car returning just over 30mpg. 
That might not sound like a reason to rush out and buy a hydrogen car but there are other advantages. Hydrogen models can be refilled as quickly as a petrol or diesel car, and it's light. While a Tesla Model S requires a battery weighing around 500kg for its 390-mile range, the 5.6kg of hydrogen it takes to fill the Mirai's tanks will give a range of around 400 miles.
Partnership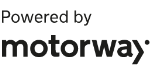 Need to sell your car?
Find your best offer from over 5,000+ dealers. It's that easy.
Hydrogen would also be expected to come down in price if it was a more commonly used fuel - there are currently just 14 hydrogen filling stations in the UK. This fact alone is possibly the biggest stumbling block for most buyers because the majority of people won't be able to refill conveniently. This is in stark contrast to electric charging stations, which are already much more abundant and continue to be rolled out at a rapid pace.
So long as the energy used to create the hydrogen fuel is renewable, it's also a green fuel. The only tailpipe emission is water vapour, so the Mirai qualifies for VED (tax) exemption and the same low BiK band as electric cars. Toyota even claims the Mirai purifies the outside air as it drives along, with a graphic on the dashboard to keep track and share your achievements on social media.
Engines, drive & performance
The Toyota Mirai offers Lexus-like comfort but isn't especially exciting to drive
While it may sound like a mobile science laboratory, the way the Mirai drives is fairly conventional. Electricity produced by the fuel cell charges a lithium-ion battery, which in turn drives an electric motor. Put your foot down and it's this that drives the wheels, with up to 172bhp on tap - up from 153bhp in the old Mirai. 
That's a similar amount of power to an economical diesel engine, rather than a Tesla Model S, so the Mirai gets from 0-62mph in nine seconds and has a top speed of 108mph. It's a relaxing, rather than thrilling, drive, accompanied by a background hum that doesn't sound like any electric car. 
Based on the same platform as the Lexus LS, the Mirai is a big car, weighing in at around 1,900kg. However, it is well balanced and feels stable and confidence-inspiring to drive, even if it is clearly engineered to be comfortable rather than fun. The brakes offer plenty of feel but there isn't as much regenerative braking as we'd like.
Interior & comfort
The Mirai's interior is much improved
Despite everything that's going on to get the Mirai moving, it's incredibly refined. Even with 20-inch alloy wheels fitted, the ride is relaxing and the aerodynamic bodywork does little to create wind noise at higher speeds.
Costing from around £50,000, prospective Mirai owners will be well aware Toyota's cutting-edge technology accounts for much of this sum but they also won't want to feel too short-changed inside. The latest Mirai does a pretty good job of walking this tightrope, with a well-finished interior that feels a cut above the Toyota Prius. A large infotainment screen, digital instruments and a 10.1-inch head-up display give the design a suitably high-tech feel. The on-board software can't rival the best available but it is at least compatible with Apple CarPlay and Android Auto. 
In keeping with the general theme of relaxation, the front and rear seats are heated and cooled in top versions, and there's a central armrest with controls for the air-conditioning and entertainment system. There are three trims, called: Design, Design Plus and Design Premium, with all getting heated front seats, a rear-view camera, a 12.3-inch infotainment touchscreen with sat-nav and digital instruments. Artificial leather upholstery is added in design plus, along with a panoramic sunroof, exterior puddle lighting and extra safety kit including front parking sensors and rear cross traffic alerts. 
The range-topping Design Premium adds triple-zone air-conditioning, a heated and powered steering wheel, self-parking, heated and ventilated seats, a wireless smartphone charger, 20-inch alloy wheels and a colour head-up display.
Practicality & boot space
Reasonable space up front but room in the back is badly compromised
The latest Mirai might be a bigger car than the outgoing version but the complex powertrain means there isn't an abundance of space inside. Front seat passengers shouldn't notice any issues, with comfortable seats offering plenty of adjustment, along with a highly adjustable steering wheel.
In the back, however, rear legroom is little better than you'll find in a supermini, while the boot offers just 321 litres of volume behind the rear seats. This is largely due to the three hydrogen fuel tanks, which are located beneath the car's floor. There's no option to fold the rear seats down to create more cargo space either. The Lexus LS also has a relatively small boot, measuring 430 litres, but there's considerably more knee room. Meanwhile, the Audi A7 Sportback's hatchback reveals a generous 535 litres of space, which can expand to 1,390 litres with the rear seats folded down.
Reliability & safety
The Mirai is loaded with safety features but reliability is a grey area
Other than the Hyundai Nexo, the Toyota Mirai is the only fuel cell vehicle on the market and very few examples are likely to hit the road compared with more mainstream cars - for now at least. We expect it to be reliable, not only because Toyota has invested huge sums in the technology but also because of its excellent reputation as a brand in this regard.
The Mirai is fitted with Toyota's tried-and-tested safety equipment but hasn't yet been crash-tested by independent body Euro NCAP. Features like autonomous emergency braking, lane departure warnings and rear cross-traffic alerts are all designed to help prevent a collision before it happens, and are fitted as standard in the mid-range version.
Every Mirai is equipped with seven airbags, hill-start assist, driver attention alert and ISOFIX child-seat mounting points. An 'eCall' system will also contact the emergency services in the event of a serious accident.