Porsche 911 Carrera 4 revealed
New Porsche 911 Carrera 4 is the entry-level four-wheel-drive model, priced at £88,101
Porsche has launched the Porsche 911 Carrera 4, the entry-level, four-wheel-drive model of the new 911. It has a starting price of £88,101 for the Coupe, rising to £97,746 for the Cabriolet. The 911 Carrera 4 sits between the entry-level 911 Carrera and the 911 Carrera S.
The 911 Carrera 4 uses the same 380bhp flat-six, twin-turbocharged 3.0-litre engine as the standard Carrera. This is paired with an eight-speed, dual-clutch automatic transmission that sends power to all four wheels.
The 911 Carrera 4 Coupe claims a 0-62mph time of 4.2 seconds, which drops to four seconds flat if buyers opt for the Sport Chrono package. The 911 Carrera 4 Cabriolet manages the same sprint in 4.4 seconds, or 4.2 seconds with the Sport Chrono package.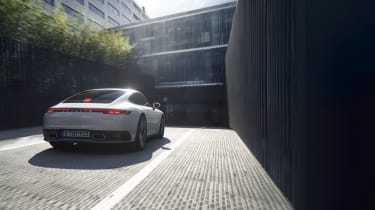 Both the Coupe and Cabriolet feature adjustable dampers and a limited-slip differential. The Carrera 4 sits on 19-inch wheels at the front and 20-inch versions at the back. Optional 20/21-inch wheels are available.
The four-wheel-drive system in the Carrera 4 includes the adoption of the latest "Traction Management" chassis control system, which Porsche claims offers more traction in snowy and wet conditions.
Every example of the 911 Carrera comes with a "Wet Mode" that detects when there's water on the road and configures the car's stability control, four-wheel drive system and anti-lock brakes accordingly.
With the exception of subtle new exhaust tips, the Carrera 4 looks almost identical to the rest of the 911 range. A pair of rectangular tailpipes are fitted to the Carrera 4 to differentiate it from the Carrera 4S, which has round ones.
The interior is largely unchanged from the entry-level 911 Carrera. The Carrera 4 uses the same sports seats, a 10.9-inch touch screen and a centrally positioned tachometer. There's the same range of optional extras too, including adaptive sports seats (£2,315), carbon fibre interior trim (£1,263) and a premium Burmester sound system (£3,258).
Interested in the new 911? Read our reviews of the Porsche 911 Coupe and 911 Cabriolet.
Engine management light: top 5 causes of amber engine warning light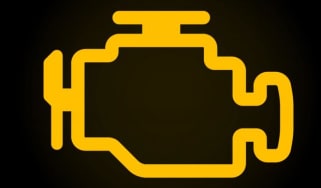 Engine management light: top 5 causes of amber engine warning light
Top 10 cheapest electric cars 2022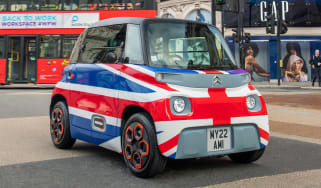 Top 10 cheapest electric cars 2022
Top 10 best electric SUVs 2022
Top 10 best electric SUVs 2022