Toyota C-HR range updated for 2020
The new Toyota C-HR becomes hybrid only and starts at £25,625
A revised Toyota C-HR crossover has been launched with a new infotainment system, a new more powerful hybrid powertrain, and tweaked suspension for improved ride and handling. Toyota has also refreshed the styling of its small crossover. Prices for the new C-HR hybrid start from £25,625.
The new hybrid powertrain adds more performance to the C-HR range, with the new 2.0-litre hybrid powertrain developing 182bhp. This means the C-HR is available with 62bhp more than before, as the 120bhp 1.8-litre hybrid was previously the most powerful C-HR.
All C-HR models come with a new multimedia system that includes Apple CarPlay and Android Auto. The system allows 'over the air' map updates so that C-HR owners can upgrade to the latest sat nav maps, including those in contintental Europe, via the Internet.
Underneath, the new C-HR benefits from a modified electronic power steering unit to improve steering feel. The 2.0-litre hybrid version has been given a brand new suspension design, which Toyota says improves ride comfort and better handling. A new pack to reduce cabin noise is standard across the C-HR range.
The design of the C-HR has been updated to make it look sportier. A painted lower lip makes it look a little lower to the ground and the rear lights are connected by a gloss black spoiler. There are also upgraded LED headlights with daytime running lights and indicators.
The range still consists of two engine choices because Toyota has withdrawn the 1.2-litre petrol option in the UK due to a lack of demand, so the range now only consists of the existing 1.8-litre hybrid and the new 2.0-litre hybrid powertrains.
The CO2 emissions have increased because of the more realistic WLTP tests for the C-HR. The 1.8-litre hybrid emits 109g/km and the 2.0-litre hybrid manages 118g/km. The deletion of the petrol variant means that the base price of the C-HR has increased by £3,217 - the 1.8-litre hybrid Icon model becomes the entry-level car and starts at £25,635. Trim levels consist of Icon, Design, Excel, Dynamic and range-topping Orange Edition.
Want to know more about the C-HR range? Read our review for more information.
Best new car deals 2022: this week's top car offers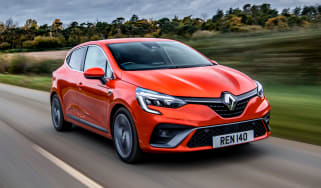 Best new car deals 2022: this week's top car offers
BMW X3 vs Mazda CX-60 vs Volvo XC60 – which should you buy?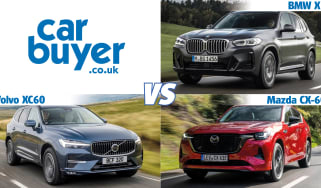 BMW X3 vs Mazda CX-60 vs Volvo XC60 – which should you buy?
New electric MG4 hatch to start at £25,995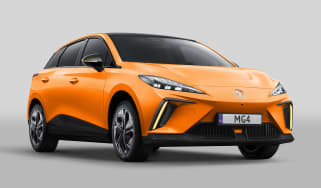 New electric MG4 hatch to start at £25,995