2020 Porsche Taycan 4S has more range and a lower price
Porsche Taycan 4S has 287 miles of range and an £83,367 starting price
Porsche has introduced the Porsche Taycan 4S, the third version of the firm's new electric four-door saloon that sits below the Turbo and Turbos S models. The 4S has less power but the longest range of the three Taycan variants, at 287 miles. The 4S costs £83,367 and is on sale in the UK now.
The dual-motor drivetrain from the Turbo and Turbo S models is used in the Taycan 4S but peak power has been capped at 523bhp, which is down from 617bhp in the more expensive models. The Taycan 4S will do 0-62mph in 4.0 seconds and go on to an electronically limited top speed of 155mph.
Best hybrid and electric sports cars
The Taycan 4S comes with a 79.2kWh battery as standard. It's a smaller battery than those fitted to the Turbo cars and under WLTP conditions, Porsche claims it will return 252 miles of range.
The larger 93.4 kWh battery, fitted in the Turbo and Turbo S models, is optional for Taycan 4S buyers. The range from this battery in the 4S is 287 miles, which is up from 279 miles in the Turbo and 256 miles in the Turbo S. The 79.2 kWh battery can be recharged at a maximum of 225kW, while the large battery will accept 270kW charging.
The Taycan 4S features a simpler exterior design with a new set of 19-inch wheels and less muscular front and rear bumpers. LED headlamps are standard and the interior remains largely unchanged, with standard leather seats and a 10.9-inch central infotainment screen.
The Taycan 4S also features Porsche 4D Chassis Control, adaptive air suspension and PASM electronic damper control.
The Porsche Taycan 4S can be ordered now and first deliveries will start in January 2020. The 4S starts at £83,637 before the Government's plug-in car grant is applied.
Interested in knowing more about the Porsche Taycan? Read our review for more information or compare the specs of the Turbo and Turbo S with the Tesla Model S.
Top 10 best cheap-to-run cars 2022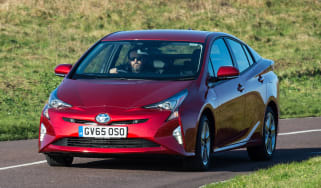 Top 10 best cheap-to-run cars 2022
UK road tax 2022: VED tax rates and bands explained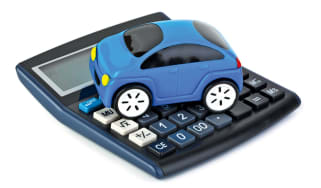 UK road tax 2022: VED tax rates and bands explained
Best new car deals 2022: this week's top car offers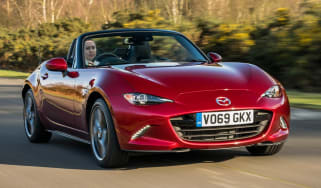 Best new car deals 2022: this week's top car offers