"Ignore the official figures and change how you drive for better fuel economy"
Considering shelling out for a more economical car? You may be better off just changing how you drive, says Buyacar editor Christofer Lloyd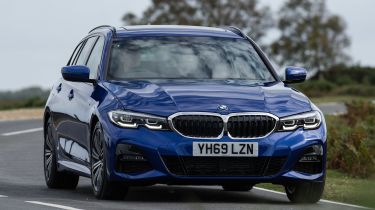 Have you ever splashed out on a new car - hoping you can recoup some of the cost through better fuel economy - and been bitterly disappointed with the result? Join the club.
We've been running a long-term BMW 118i, complete with the least powerful petrol engine available - an economy-focused 1.5-litre petrol. Despite claimed fuel economy of 42.2-47.1mpg, we have averaged just 33.8mpg. That's pretty bad for a 140hp engine that feels underpowered on the motorway.
The most economical family cars to buy
Meanwhile, a year back we ran the most powerful petrol version of the previous BMW 1 Series, the 3.0-litre, six-cylinder M140i. And over 4,000-odd miles that car returned 34.2mpg. All despite offering well over twice the power - 340hp - and accelerating to 62mph in a rapid 4.6 seconds, compared with the 118i's 8.5 seconds.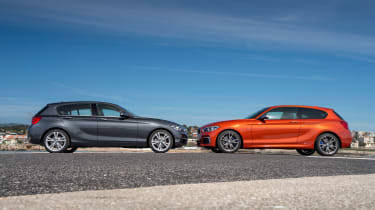 And don't think that's an anomaly. My own car - a 3.0-litre, six-cylinder petrol Subaru Legacy estate - complete with fuel-economy-reducing four-wheel drive - has a very low 23.0mpg claimed economy figure. Yet over 2,300 miles it's averaged 29.0mpg, even though much of that was negotiating London suburbs.
On the other hand, the our long-term Ford Focus ST estate - which has a 2.3-litre, four-cylinder engine and two-wheel drive - has returned just 27.9mpg - a long way down on the official 34.4mpg figure. And it has a smaller boot than the Subaru.
So what's the moral of the story? Well, as much as picking the right car can have an impact on how much you spend on fuel, the way you drive can have a big impact, too. Thankfully, a new type of fuel economy test procedure - known as WLTP - is now in force, and this should give you a better idea of which cars are likely to be economical on real roads, but whichever car you pick, thinking about how you drive could be even more important.
This doesn't mean crawling around everywhere at 20mph and never overtaking anything. It simply means trying to avoid slamming on the brakes every time you approach a roundabout, junction or anything else you need to slow down for and not blasting up to speed every time you pull away.
Picking up speed relatively gently, maintaining a steady pace once you're up to speed and braking gently - or, even better, anticipating when you need to slow down and lifting off the throttle ahead of time rather than stamping on the brakes - should all cut your fuel bills.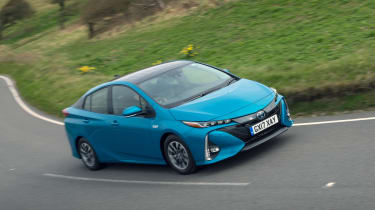 As should keeping the air-conditioning off when you don't need it - as this puts extra strain on the car - and leaving the windows and sunroof in place, as lowering them increases wind resistance, with more energy needed to power the car through the air.
The good news is that all this means you don't have to fixate on picking the car with the highest claimed economy figure - and spending more to get it - as altering how you drive could easily cancel out a 5mpg higher claimed fuel economy figure.
Consider that diesel typically costs around 3p more per litre than petrol and you needn't automatically choose a diesel car for the lowest fuel costs either. So, what should you choose to give yourself the best chance of low fuel bills?
Electric cars work well if you can charge cheaply and easily at home and mostly drive around town and on shorter trips. Head further afield and charge regularly away from home and the cost of topping up could prove surprisingly expensive - especially if you use rapid chargers, which are typically more expensive to plug into.
If you spend half your life zooming up and down motorways, diesel models and a number of petrol cars could prove good value to buy and fuel. Judging by the 118i, though, you may want to steer clear of engines that are particularly small in capacity or underpowered for the size of the car, as these are often not as economical as you'd hope because they need to be worked harder when driving normally.
Hybrids, meanwhile, can provide strong fuel economy around town, but often burn more fuel than you might expect on fast roads. Plug-in hybrids, on the other hand, can make little sense, with high prices and limited electric range, as I've highlighted previously.
Bear all that in mind when choosing a car and adjust your driving style and there's no reason to end up shelling out huge amounts at the pump every week.
Christofer Lloyd is the editor of our sister site Buyacar. Click here for petrol, diesel, electric and hybrid deals...