Driver Power 2020: the best electric car chargepoint providers
We rank the best EV public chargers according to your feedback
With electric cars becoming more widely available, our Driver Power survey now includes the best chargepoint providers. It's a one-stop guide to the best and worst EV and PHEV charging points in the UK, based on feedback from owners who've had the pleasure (or displeasure) of using each brand's chargers.
The information below is clearly of more use to those who already drive electric cars and plug-in hybrids, but it's worth keeping an eye on the best chargepoint providers because it's very possible you'll be driving an electrified model in the future, even if you aren't now. Being able to undertake long journeys is still a concern for many potential buyers, so knowing where the best chargers are could be a key consideration.
While you can refuel a car with a conventional combustion engine at any petrol station, you quite often need an account with each of the different electricity providers if you're planning to use their chargers to top up the battery of an electric car. Consequently, this guide will also come in handy if you're deciding which of the companies to sign up to.
Our respondents ranked each type of charger for ease of use, cost, amount of time needed to recharge the battery, and the reliability of the network - there's nothing more frustrating than reaching a service station to find all the plug sockets are out of order. Just like our Driver Power list of the best new cars to buy, we use these scores to calculate each brand's ranking.
Best chargepoint providers 2020
1. Tesla Supercharger - 92.9%
Charging costs: 1st placeCharging speed: 1st placeEase of use: 1st placeReliability: 1st place
Tesla does some things differently to other car companies but it's clear it has its charging network sorted. Only Tesla owners can benefit from the (now vast) Supercharger network's incredible charging speed, reliability and ease of use, which could be a reason alone to buy a Model 3, Model S, Model X or the upcoming Model Y over rivals. New buyers no longer get free Supercharging for life but it seems those that have to pay are still impressed by the network. Account details are stored in the car, so there's no need to fiddle around with apps or cards when you pull up to a charger.
2. Instavolt - 85.1%
Charging costs: 9th placeCharging speed: 2nd placeEase of use: 2nd placeReliability: 2nd place
If you don't have a Tesla, it might be worth hunting out an Instavolt charger when you need to charge away from home. It's undeniably expensive compared to rivals, but the flat-rate prices are transparent and you don't need to subscribe to gain access. You'll need to check compatibility, but most plug-in cars can use these points, and Instavolt came out ahead of other brands in terms of speed, ease and reliability. These plus points might make it easy to overlook the higher pricing - especially as it's still much cheaper than refilling a petrol or diesel car - and other charging stations could learn things from Instavolt.
3. ChargePlace Scotland - 81.4%
Charging costs: 2nd placeCharging speed: 4th placeEase of use: 3rd placeReliability: 8th place
ChargePlace is unique in this company as it's run by the Scottish government, rather than a private company. From barely any just a few years ago, there are now over 1,000 charge points situated across Scotland (including the Shetland Isles) and they're well worth a visit if you've bought a plug-in hybrid or electric car and live north of the border. The points seem to be easy to use and very affordable, and they're pretty good for charging speed too. We'd recommend checking the live map before your journey starts, though, as reliability isn't the best.
4. Shell Recharge - 79.4%
Charging costs: 7th placeCharging speed: 3rd placeEase of use: 4th placeReliability: 3rd place
Besides higher costs than its rivals, Shell Recharge stations are popular with users. Despite Shell being an oil company first and foremost, Shell has invested heavily into its Recharge electric infrastructure, and that's shown in its high marks for speed, reliability and ease of use. It's ranked better than BP's Polar network, and comparatively high prices are nothing new for Shell garages.
5. Pod Point - 79.2%
Charging costs: 3rd placeCharging speed: 8th placeEase of use: 6th placeReliability: 5th place
Pod Point's main operation is public chargers but it also produces home chargers too. Its network has grown rapidly thanks to its use at many major supermarkets, with the idea being that you can recharge your car while doing the shopping. At least if you're doing the big shop, it doesn't matter too much that charging takes a bit longer than with Pod Point's rivals. Using a Pod Point charger shouldn't be too expensive, and the company (now owned by French giant EDF Energy) also offers a free 15-minute 'emergency charging window' for cars low on juice.
6. Polar - 79.1%
Charging costs: 4th placeCharging speed: 6th placeEase of use: 4th placeReliability: 6th place
Despite being one of the UK's biggest public charging port providers with over 7,000 installed, it seems that BP Chargemaster's Polar network doesn't excel in any particular area. Pricing is okay, as is ease of use and reliability, while charging speeds rank in sixth place in our list even though 400 of those chargers are rapid chargers. Polar offers two pricing options - paying a Plus subscription gives you cheaper electricity, while Instant is pay-as-you-go but a bit more expensive.
7. Engenie - 78.7%
Charging costs: 5th placeCharging speed: 7th placeEase of use: 7th placeReliability: 4th place
They may have similar names, colour schemes and performance, but Engenie is a different company to GeniePoint below. Engenie's chargers seem to be reliable but you'll spend longer hooked up to a chargepoint (and it might take you longer to get it to work in the first place). The British firm states it gets all its power from renewable sources and is planning a big expansion to have over 2,000 rapid chargers installed by 2024.
8. GeniePoint - 76.9%
Charging costs: 8th placeCharging speed: 5th placeEase of use: 8th placeReliability: 7th place
You say that GeniePoint's chargers are reasonably quick to add charge to your battery and that reliability is okay but not as good as rivals. Charging costs and ease of use need to be looked at, though, as it doesn't impress in either of these areas. Given that GeniePoint plans to have a 4,000-strong network by the end of this year (it currently has just over 1,300), we'd hope the company will make its ports easier to use, more dependable and perhaps cheaper too.
9. Charge Your Car - 76.2%
Charging costs: 6th placeCharging speed: 9th placeEase of use: 9th placeReliability: 9th place
BP Chargemaster oversees the Charge Your Car (CYC) network - as well as its Polar division - but local councils and third-party operators own the actual chargers. That's an unusual setup and clearly not one that works very well, because our readers slated CYC for its slow charging speeds, reliability and how easy the chargers are to operate. It could be due to councils needing to spend money in other areas rather than charger upkeep. A slight silver lining is that you won't be shelling out for its poor service - value for money was rated average.
10. Ecotricity - 64%
Charging costs: 10th placeCharging speed: 10th placeEase of use: 10th placeReliability: 10th place
Judging by the scores you gave, we'd have to recommend avoiding Ecotricity chargers unless you've got no choice. Finishing bottom in every aspect is a frankly dreadful showing, and shows that Ecotricity needs to urgently and drastically improve its huge network. You'll find Ecotricity's 'Electric Highway' chargepoints at many motorway service stations, which won't be something to look forward to for drivers of electric and plug-in hybrid cars.
Read our Driver Power guide to the best new-car manufacturers this year.
2020 scrappage schemes: the complete guide
2020 scrappage schemes: the complete guide
Best new car deals 2020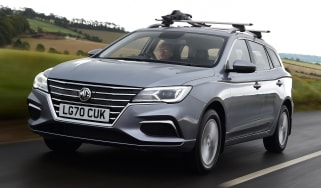 2022 Volvo XC100 SUV to rival BMW X7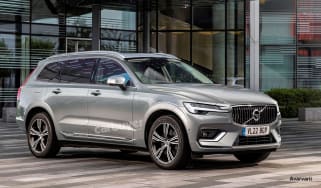 2022 Volvo XC100 SUV to rival BMW X7